2001 Pontiac Grand Prix
User Reviews
2001 Pontiac Grand Prix
Review Ratings
Average Ratings from

59

reviews
Performance:
Appearance:
Build Quality:
Overall:
Review Highlights
Click to filter reviews below
Displaying 11 - 20 of 59 2001 Pontiac Grand Prix reviews.
Corey

writes:
2001 Pontiac Grand Prix SE
Review
Pros
Great handling, comfortable ride, great stock sound, Good sound system, great body styling.
Cons
Engine could have more power to it.
My Grand Prix — I love this car, yeah it may be the standard stripped model and it does not have a racing engine, but for what I paid for, this car is amazing. Since my purchasing of the car on September 2, 2009, I have put in a 300 watt 2-way subwoofer in the trunk, a brand new kenwood 300 watt stereo with AMP, a new full exhaust, new tires, some blue accented lights inside and more. It has a great strong build and The body style has alot of potential. I painted the front under grill and the side skirts semi-flat black and Im going to do a solid stripe along the whole bottom. This car runs amazing and very comfortably seats 5 people. Gas mileage is great, I get around 22-27 mpg on average. Putting 93 in the tank instead of 87 really brings out the power in the car, you really feel a pull when you hit the gas and it takes off. The engine has a pretty distinct sound for not having almost anything done to it but a new stainless steel exhaust and some minor work to the block, but it sounds great when you really hit the gas. The build quality is pretty good, My only problem with mine so far is the front bumper. It is a little bit shaky, mostly because it has been backed up into about 5 times since september 09 when I bought it. But nonetheless it has a sloid build and a great look. The car is really fun to drive, being so comfortable and big you get a great smooth ride and the handling, especially with my Yokohoma touring S tires on it, is flawless. I give this car a thumbs up, especially for a first time driver like I was.
Primary Use: Sport/fun (spirited driving, track racing, off-roading, etc.)
Looking for a Used
Grand Prix
in your area?
CarGurus has

5,069

nationwide Grand Prix listings starting at

$1,900

.
Brittany

writes:
2001 Pontiac Grand Prix GT
Review
Pros
Its pretty quick and has a ton of space in it.
Cons
It's not the supercharged edition :/
I Love My Car :] — Totally stock besides my halo headlights and it's got blue interior lights and pink turn signals. It's pretty quick for bein a huge car and handles really smooth. I get about 20mpg and fill it up every week, but I drive it a lot.
Primary Use: Commuting to work
Bernard

writes:
2001 Pontiac Grand Prix GT
Review
Pros
it's fast, it's fun, and it's affordable.
Cons
repairs are plentiful.
A Good Car For Someone Who Is Easy On Cars. — this car has good accelleration for a family car and despite it's long wheelbase holds corners well. the brakes work well but durability could be much better. if anyone puts a car through it's paces, it's me. i've put 45,000 miles on mine in about 9 months of driving and found that most people would not have major issues with reliability. however, when things do break it is difficult to work on and issues often arise in groups. i've put roughly 3,000 dollars in repairs into the car, mostly in suspension and brake parts. the 4 speed automatic tranny blows shift solenoids every 20,000 miles (2 years for most people) and the spider gears in the differential will explode easily under full throttle takeoff after a while. on the highway at 60 miles per hour it will get astronomical gas mileage- i made it from springfield mass to bucksport maine on 4.5 gallons last summer. this car is fun to drive but watch out, you won't think you're going as fast as you actually are and it will get you in trouble.
Primary Use: Sport/fun (spirited driving, track racing, off-roading, etc.)
lissaliss

writes:
2001 Pontiac Grand Prix GT Coupe
Review
Pros
Solid car that is fun to drive and still economical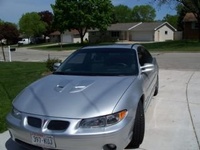 I Loved It So Much I Bought Another! — My first car was a 4 door Grand Prix GT. unfortunatly it was totalled in and accident but I knew I wanted another one just like it. The one I have now is a Silver 2001 GT Special Edition. The second time around I found EXACTLY what I was looking for the first time. I love the acceleration off the line. Braking has saved me a couple times and the handling, well, let's just say I've taken it out on a road course (both the sedan and the coupe) and had a blast! I was driving and yelling all at the same time. It is a soild built car. Repairs are typical of an older car along with the maintenance. Maintenance is relativly low as it is a daily car. Gas mileage for what this car is capable of is great. Highway I normally get between 30 and 35 (it pays to take good care of your car) The car looks as sharp as a GTP (most people think it is a GTP) The added factory Special Edition package makes the exterior look sleek. No body rust and it has been WI/MI kept since it came off the lot! Interior is close to showroom condition. The two toned leather and all the additional options (heads up, heated seats, dual controls, etc.) make the interior as comfortable to be in as higher end sedans. Only real drawback is the low clearance-I will occasionally drag when pulling into driveways.
Primary Use: Commuting to work
Michael

writes:
2001 Pontiac Grand Prix SE
Review
Pros
Good gas mileage, quick, runs great after 140,000 miles!
Cons
ABS light is screwed up, front bumper is cracked
Awesome First Car! — First car, and has definitely been awesome. Great on gas, accelerates well (especially under my lead foot). Best part, I only paid a couple grand for it! Driven it to Greenwich, CT from Cape Cod, and back and forth from CC to FLA. Handles great, no blind spots (thank God!) and definitely likes to go fast every once in a while (that may be me, but oh well.)
luismartell

writes:
2001 Pontiac Grand Prix
Review
Cons
Falling apart no matter how well you maintain it

Looks Sharp — Good looking car,but have already had to many problems.At 58,000mi. the transmisstion had to be replaced. At 75,000mi. the fule pump began to act up,now it dose not register the proper amount of fule in the tank.At 90,000mi.the wheel bearings had to be replaced.At 95,000 the fan switch and eng management system seams to be on the blink. AS I STATED LOOKS GOOD TO BAD IT WASNT MADE GOOD!
Owner for 6 years, 2 months
Miles Driven per Year:95,000
EricFoulds

writes:
2001 Pontiac Grand Prix GT
Review
Pros
Decent gas mileage and quite reliable. Seats entire family very confortably and great for long trips. Quite reliable considering odometer is into the mid 130,000 range and does a great job getting my kids around.
Cons
The only thing I could possibly complain about is the sound system. Stock radio CD player still works okay but speakers are sketchy with scrackling and loss of radio display a couple years ago.

Love This Car And Very Happy To Have Bought It. Hoping It Continues To Perform Well. — I love the power of the 3.8 liter V-6 engine. It definitely has the good pickup I enjoy, but is easy to drive at the same time. Tons of room even though I am quite tall and has plenty of space in the back seats.
Primary Use: Family transportation
Joshua

writes:
2001 Pontiac Grand Prix GT
Review
Pros
Amazing , is probably a word that summarizes this car. Anti-lock brakes, 3.8 Six cylinder engine sleek style only car I know that has 4 doors and still passes as a sports car. Very reliable. Automatic transmission, power lock doors, seat warmers, power windows, sun and moon roof, a/c and heat work like a charm.

Cons
Leather seats are bigg no no especially in the summer months in tennessee, when the power steering pump goes out trust me you will hear it, gas can be a bit pricey
Amazed And Highly Satisfied — This car is great for someone who is 6ft and under, the power of this car is amazing especially since its all stock from the dealer. The car has a 3.8 liter engine under the hood which is very durable, keep your oil changed and he will stay strong. I usually put a gas treatment in after every oil change followed by 100% gasoline not that ethanol stuff it can harm your engine and kill your horsepower. The only thing about this car I've had problems with is the power steering pump, other than that great car.
Primary Use: Commuting to work
Knny929

writes:
2001 Pontiac Grand Prix GTP
Review
Pros
Very comfortable, Great sound system

Very Sporty — I really enjoy driving this car. It looks really great and I enjoy turning up the music with the sunroof open on a sunny day. The only downside is about the AC not working. But, it's really not that hot outside around here anyways!
Primary Use: Family transportation
LayDee511

writes:
2001 Pontiac Grand Prix GT
Review
Pros
She is Great for Highway drivings.
Cons
Now that gas is so high it cost a lot more to travel cross-country...a full tank of gas will take me from Humble, TX to Memphis, TN with out stoping to refuel...it was about $65 to refill in 2008. his has a 17 gallon tank.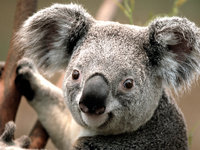 The Cost To Keep Her Well Groomed And Running Great @ Her Age. — When I purchased this car is was just for going shopping and making it to all my appointments and to be of service to others if needed. Well I did not know what I had unit I was getting so many question as to how much do I want for the car and is it for sale, NO! Well I was surprise to hear and see it was the young people that wanted my car. So with that knowledge I had a Remote Starter with an Alarm system put on it. Wasn't thinking...I did purchase it from a young Amish Boy who was returning to the way of the Amish People driving there horse and buggie. I have known them for about 9 years now...He gave me all the paper work of the up keep and cost of the repairs he did. I enjoy this car so that sometime I would just go for a drive on the back roads of the city (the road less travel) as if I was going out of town...
Primary Use: Sport/fun (spirited driving, track racing, off-roading, etc.)
Displaying 11 - 20 of 59 2001 Pontiac Grand Prix reviews.
Looking for a Used
Grand Prix
in your area?
CarGurus has

5,069

nationwide Grand Prix listings starting at

$1,900

.