2001 Hyundai Tiburon
User Reviews
Average Ratings from

16

reviews
Performance:
Appearance:
Build Quality:
Overall:
Review Highlights
Click to filter reviews below
Displaying 1 - 10 of 16 2001 Hyundai Tiburon reviews.
Adam

writes:
2001 Hyundai Tiburon Base
Review
Pros
Fun as hell to drive
Cons
Once one thing breaks, everything starts to go.
Tiburon Se — Like: great handling, takes corners very well, it's pretty quick off the line, but the brakes need a little work. It's needed so many repairs so far, it's rediculous, I've already put about $2500 into it. The interiour is a little messy, due to my bad cleaning habits, but otherwise in pretty good condition. The exterior was just painted (silver), but still needs work done to the driver side quarter panel. The gas mileage isn't that great right now because I need to replace the O2 sensor. The maintenance on the car is otherwise relatively cheap. This is a pretty fun car to drive overall though. I figured might as well get the whole "sports car" thing out of me now, that way I can move on to something a little more "fun". I would definitely recommend the Tiburon to my friends, it's not like any other Hyundai model, it doesn't break unless you've treated it like garbage (like the previous owner of my car did).
Looking for a Used
Tiburon
in your area?
CarGurus has
731
nationwide Tiburon listings starting at
$1,995
.
richksiny

writes:
2001 Hyundai Tiburon Base
Review
Pros
sporty , handles well , breaks well , good on gas as a 4cyl ,looks nice feels good to drive
Cons
slower acceleration at higher speeds , road noise , no cup holder , dim headlights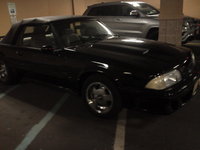 Nice First Car For The Beginner Driver Or Second Car — always loved the first 10 miles driving the car , the bucket seats held you in place as i hugged turns , the thick steering wheel made you feel like you had all of the control of the car at all times. stiff suspension gave it that go cart like drive. which leads to , you dont want to pick up granny or grandpa in the car or take long trips , its a nice small fun car to drive .. i would get another one but probably choose the 6 cyl version for more power.
Primary Use: Commuting to work
Bradley

writes:
2001 Hyundai Tiburon Base
Review
Pros
22-25 mpg in city!!!!!!!!!
excellent styling--will get you tons of compliments even if it is stock(but it does look better pimped out)
leather is easy to clean
good trunk space for subs

Cons
black interior will get hot
only 150 horses but u get 22-25 mpg in city
rear seats are cramped
sometimes the seats belts dont recoil as fast b/c of crappy d-rings
engine noise is loud on the interstate and when building up speed.
This Car Has Great Looks And Will Get Tons Of Compliments Even If Its Stock But Lacks The Power — tiburon is an excellent car it gets 22-25 mpg in city! This tibby has excellent styling and def a head-turner. its a solid car depending on how you drive it. IT WILL NOT HOLD UP TO ABUSE!! racing this 2.0L is not a great idea you will lose and it will just beat ur car. o yea and you wont get 22-25mpg in city if you stomp on the gas.-you gotta wind it up and take ur time getting up to that 45 mph. not a great car for carrying people b/c it is cramped and the 2.0L engine really gets slowed down when u got 4 ppl in there. Overall i love this car and its def worth the money to pimp this tibby out.
lfeqlbrm

writes:
2001 Hyundai Tiburon Base
Review
Pros
Very light and peppy, able to handle a ton of wear and tear. easy to maintain. unique, much like the miata.
Cons
clutch slave has an idiot restrictor,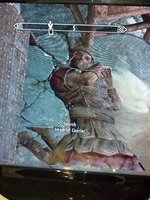 Lfeqlbrm — I love how this engine is easy to turbo and do custom work on. Very spacious engine compartment, metric everything. Bearings are the only part on these cars that seem to go very quickly. Aside from tires maybe :p. The downside is the ECU can only be piggy-backed. No worthwhile ecu mods.
Primary Use: Commuting to work
Jeremy

writes:
2001 Hyundai Tiburon Base
Review
Pros
Good looks, solid handling.
Cons
A bit short on power.
Stand-out Looks, Predictable Handling And Power That Leaves You Wishing There Was More. — Overall, its a good-looking car. I think the bulbous hood is a bit much and wish they had toned it down a little, but other than that it looks pretty good for a Hyundia. The handling is easy and predictable, while it won't slam you against the doors in a turn, it is easy to find the limit. When the limit is hit, traction loss is smooth and maintainable - with a little late-braking in a corner you can even get the tail to come loose. Power is a bit short, especially in the automatic. There is a good amount of torque early on, though, which makes city driving a bit easier. The powerband is broad and smooth and it has doesn't drop off until just before the 6500 RPM red-line - which makes highway passing easy. With a curb weight of 2500 lbs, the car feels nimble and light... If only it had 30-40 more horse-power, it could have competed with the Integra Type-R and the Celica GT-S.
Adam

writes:
2001 Hyundai Tiburon Base
Review
Pros
Great handling, looks awesome, and the performance is perfect for me.
Cons
So many things can break on it.
My Best Car To This Day. — When I was car hunting last summer, everyone I know said stay away from Korean cars, but when I said "Well what about the Tiburon?" Dad told me I can do what I want, but just don't complain, because I'll have it for three years. The car itself is a great car, considering it's a Hyundai. The car was more or less in decent condition when I bought it. The most expensive part to fix on it so far was the steering rack which was rotted out. The interior is black upholstery and leather (or probably pleather) dash and roof. I have the SE model, which has power steering, locks, windows, and moonroof. The main cluster and middle console looks very futuristic, but most of it is functional. The exterior is in a lesser condition than the exterior for the moment, it needs a paint job, body work and I need to replace the foglight switch. For the winter, I've got Michelin X-Ice tires on her. In the summer, I'll be putting the stock rims back on with the Falken summer tires (don't know which tires they are). She handles pretty well due to the lower height of the car (I recently gotten rid of a Dodge Spirit), performance-wise: pretty good because it's a sports car, but I don't plan on putting any heavy mods on it for insurance reasons. My overall impression of the Tib is that it's a great car, and I would definately recommend it to other drivers. But expect to put some money into it if you get it at a private seller.
Jill

writes:
2001 Hyundai Tiburon
Review
Pros
compact, sunroof, sport style dash, ran great
Cons
gas mileage wasn't too great
Tiburon — this was my favorite car, because it was sporty and it was the first car i had a car payment on. it never gave me any problems and it was an awesome car. it was very small and compact but it had enough room to fit things because it was a hatchback.
Jared

writes:
2001 Hyundai Tiburon Base
Review
Bryant

writes:
2001 Hyundai Tiburon Base
Review
Cons
not many aftermarket parts for it.
?? — its ok. not the greateset. great handeling not too slow for an n/a car with a view mods. alot of work can still be done to make it a pretty fast car. just too expensive cuase lack of available parts for it. HIDs set my car off lol . dfs
Mike

writes:
2001 Hyundai Tiburon Base
Review
Pros
Everyon knows it me when I'm coming down the road.
. — It's pretty slow, but i it has good handling. It is terrible in the winter. I already had to replace the engine. If u get this car make sure it is a standard because it is terrible as an automatic.
Primary Use: Sport/fun (spirited driving, track racing, off-roading, etc.)
Displaying 1 - 10 of 16 2001 Hyundai Tiburon reviews.
Looking for a Used
Tiburon
in your area?
CarGurus has
731
nationwide Tiburon listings starting at
$1,995
.