2001 Ford Taurus
User Reviews
2001 Ford Taurus
Review Ratings
Average Ratings from

29

reviews
Performance:
Appearance:
Build Quality:
Overall:
Review Highlights
Click to filter reviews below
Displaying 1 - 10 of 29 2001 Ford Taurus reviews.
Jim

writes:
2001 Ford Taurus SES
Review
Pros
Bulletproof engine (and the noise it makes), simple to work on, parts available anywhere, huge trunk, roomy, steering feel, fantastic highway comfort, as reliable as a wood-burning stove. More involving to drive than a Camry.
Cons
No factory disc brakes on sedans, engine is perfectly competent but could use a bit more power, city fuel mileage.
More Than Nine Million Sold Can't Be Wrong — Taurus - the car that saved Ford in the mid 1980s. The fourth generation Taurus (2000-2007) is a very good choice in the larger range of the midsize sedan class. It is essentially the same car as the third generation Taurus (1996-1999) minus the overly oval styling. The powertrain was upgraded for 2000, and again for 2004. The base engine is one of Ford's most reliable designs, albeit an old one. The 3.0 liter overhead-valve V6 is named Vulcan after the Roman god of fire and ironworking, Vulcan, because of it's completely cast iron construction. It puts out 155hp and 185 lb/ft. of torque. Flex-fuel versions, able to run on methanol or ethanol in addition to gasoline, were available from 1993 on. Optional was a 3.0L Duratec V6. It is a more modern dual overhead cam design, pushing 201hp and 207 ft/lbs. torque. It has also proved to be very reliable since its introduction in 1996. PERFORMANCE: Acceleration wiith the Vulcan engine is average. It certainly won't set the world on fire, but it will get you to 60mph in about 10 seconds. The Duratec will get you there in eight, but it has much more higher-RPM kick than the Vulcan. Handling is pretty good for a relatively big, soft family sedan. The original equipment Continental tires absolutely ruin the car. The chassis is very stiff thanks to several key design elements of the unibody structure: one-piece side stampings running the full length of the car; front strut towers integral with the firewall; and rear strut mounting points tied directly to the side panels and to each other (the rear parcel shelf is a structural piece). The car gives more driver feedback than, say, a Toyota Camry. In stock form at the limit, there is safe, predictable understeer. Grip is good without the atrocious Continentals. Braking is average. The lack of rear discs on the sedan is disappointing. Pedal feel is better without the optional adjustable pedals, but mine has better feel than most adjustable pedal cars I've driven. Swapping to rear discs is relatively straightforward. Performance category recieves three stars with the VUlcan engine - four with the Duratec. BUILD QUALITY: After seven years and nearly 90,000 miles on the road, the only thing that really rattles on my '01 is the power mirror switch. Occasionally the moonroof shade will rattle if it's left in the wrong place. Springs are a problem area. Watch for sagging or broken springs. This is a design flaw that may or may not show itself, but is more common in places that use road salt. Other than that, the interior is a nice place to be, and the car is well put together. 300,000 mile examples are more common than you might expect. Build gets four stars because of the spring issues and it's not a Rolls Royce. APPEARANCE: It's much less controversial than the third generation "jellybean"/"catfish" Taurus It still looks modern, sleek, and classy. There are a few key lines that absolutely make the car's looks that the designers nailed, all while working in the constraints of the old car's platform (and doors!). ANd this one's Spruce Green. Five stars. OVERALL: Excellent value, very reliable, roomy, comfortable, good looks. I spend lots of time on the road, and it's a nice place to be. Find yourself one that wasn't a rental and has been well maintained. Five stars.
Looking for a Used
Taurus
in your area?
CarGurus has

17,787

nationwide Taurus listings starting at

$1,395

.
Alex

writes:
Pros
Reliability, Style, Beginners, Cheap
Ford Taurus — Great car for beginners. Good gas mileage, easy to drive, and appealing to the eye. Not for power, speed, or racing, but all around a solid car. I got it after my dad got a new car, and it was great. Already up to 220000 miles, and runs great. I never get scared of it breaking down.
Hans

writes:
2001 Ford Taurus SES
Review
Pros
I love the comfortable seats and that great little pushrod Vulcan motor!
Cons
Rear drum brakes...really??
It Was A Good Car For Many Years! If You Buy One, Make Sure You Know How It's Been Maintained — It was a really nice car. Far more fun to drive than, for instance, a Camry. It had the pushrod 3.0L V6 which felt kind of like a little diesel...low-end grunt, no problem getting out of it's own way but not a lot of top-end. Sure, I put more money into it over the years than I would have liked, but that's partly because I refused to let anything be less than new, operationally... I will miss My White Bull!
Primary Use: Commuting to work
Ben

writes:
2001 Ford Taurus SES
Review
Pros
Reliable, consistent.
Good Daily Driver, But Not Much For Excitement. — Acceleration is a little lacking, but it's very consistent. At low RPM is worst, but not by much. Handles smoothly, but not sharply. Ride is bumpy. Breaks are surprisingly good, really shine in hard breaking. Has 88,000 miles, no repairs in the year I've owned it. Doesn't look great from the outside, but inside design is simple, efficient, and attractive. Gas mileage is around 24 mpg combined. Only maintenance has been regular oil changes. Easy to drive, but not fun.
Primary Use: Commuting to work
Eric

writes:
2001 Ford Taurus SES
Review
Pros
Styling, Performance, Affordability
Cons
Repairs, Not extremely fast
Average Car With Above Average Value — fun to drive, in my opinion, and looks awesome when its washed up and all. pretty cheap to own too, needs repairs every now and then, but what car doesn't... but still great to drive! i enjoy it a lot
Shaun

writes:
2001 Ford Taurus SEL
Review
Pros
Great Get up and go, great on gas, drives real nice.
Cons
Had slight oil leak due to dry rotting of parts when i got it and sometimes the radio knob doesnt work. but other then that its good.
A Great First Car!! — This is my first car and i have to say I love it. It has great get up and go. You can really feel the Ford Power when you slam on the gas. It also drives very nicely and turns on a dime. The Ford Taurus is a great car for a first car.
Ash

writes:
2001 Ford Taurus SES
Review
Pros
safe, smooth, quiet, acceleration
Cons
fan stopped working.
jaykup2012

writes:
2001 Ford Taurus SES
Review
Pros
Ride, looks, comfort, speed, when you hit the gas it sounds a little deep almost like a mustang but without all the noise & power
Cons
miscellaneous noises from engine turn out to be different problems, dodgy cheap parts are a temporary fix, Can't put in a GPS touchscreen radio because of the A/C controls, car is longer than my mom's van and my bf's jeep, steering wheel is a little oddly shaped, transmission is a little clunky at times, High beams and low beams totally suck, & the sun shades used to block the sun out of the car's windshield doesn't fit at all.., not even the standard or jumbo so you have to order a custom one online.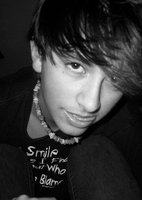 It Is A Lot Better Than My Last Car But Still Would Love To See A New Motor Put In It. — I love the size, ride, and look of the car but it needs to be overhauled as it's got 123,465 miles on it and I just bought it with 118,000 miles on it, I thought I fixed the problems with the motor but then something else pops up.
usct

writes:
2001 Ford Taurus SES
Review
Pros
Cheap parts, its quite a tank! Happy to be a Ford Taurus owner!
Cons
New Models don't look like they are the same quality, size or practical use.

My Ford Tank! — This car has happily provided reliability and safety for my family for since 2004. I bought it used and has been a tank so far. Regular maintenance issues, nothing irregular, I wish the new models where more like this...might have to buy another one!
Primary Use: Family transportation
Displaying 1 - 10 of 29 2001 Ford Taurus reviews.
Looking for a Used
Taurus
in your area?
CarGurus has

17,787

nationwide Taurus listings starting at

$1,395

.