2001 BMW 3 Series
User Reviews
2001 BMW 3 Series
Review Ratings
Average Ratings from

131

reviews
Performance:
Appearance:
Build Quality:
Overall:
Review Highlights
Click to filter reviews below
Displaying 1 - 10 of 131 2001 BMW 3 Series reviews.
Corey

writes:
2001 BMW 3 Series 325Ci Convertible
Review
Pros
The attention, the ride, the quality, the experience.
Still Haven't Seen Anything That Makes Me Regret My Decision. — This car is hands down one of the best cars on the road today. It's not the fastest but it sure puts a smile on my face. What alot of people think is the faster the car the better. I wouldn't dare going against a g35 or mustang at a red light but as a overall package the e46 bmw out performs them both. The car is heavy, you dont't feel like you can flip it into a ditch at highspeeds around coners. The stock exaust is just loud enough to give the perfect balance between performance and luxury. Not annoying like a g35 (all the time) or raspy like a v6 mustang. However, I've never had a issue getting on and off the freeway or showing some nosiy honda who the real boss is. The build quality is outstanding.The doors are nice and heavy and it takes some muscle to open and close them. Its not a tin can that will blow away with the wind like a scion tc. I personally think this is one of the best looking cars on the road (non-bais). If you really concentrate on the design it's fairly simple. No dramatic lines or sharp angles, but it has a dominmance that alot of car makers still haven't been able to capture today (ex:) Audi A4, Saab 9-3, Acura TSX, and the pervious Mercedes C-class. The interior like the exterior is also simple. All the buttons are needed and well laid out. When you throw a bunch of buttons and gagets in a car (Acura) all it does is speed up the aging process and lower the vaule at resale time. Less is always more. After a 3 hour drive the standard seats become a pain, but the sport seats are not love handle friendly. The ride is something that will get you into trouble. I highly recommend putting a crack in your window or sunroof. It took me 3 tickets and a defensive driving course to learn. The factory rims and tires provide a smooth and firm ride. If you change them like me. You will become familiar with potholes, the engine and powertain will be your only source of smoothness. Now this is a BMW not a KIA, so trips to shop are not fun. Learn to do little things like change the break pads, change the oil, etc. But if you have a quailty mechanic in your local area it shouldn't bring on such a drought. I highly recomend staying away from the dealer as much as possible because it seems the $120.00 an hour labor rate comes every 15 mins. Out of the 10 years this car was awarded gas mileage was sadly never one of it's attruibutes. The sticker says city 18 but expect around 15 if your heavy footed. Highway you should get about 25 mpg. Bottom line. If you are a real car enthusitst (sp) and appericate a well designed automobile you will not be disappointed. If you want a cool sound and a low zero to 60 time get an infinity.
14 of 14 people found this review helpful.
You found this review helpful
Looking for a Used
3 Series
in your area?
CarGurus has

34,712

nationwide 3 Series listings starting at

$1,995

.
Damon

writes:
2001 BMW 3 Series 330i
Review
Pros
The overall feel of quality and solidity
Cons
Dealer maintenance and repair cost.
Buy One If You Can Work On It Yourself — Fantastic brakes, wonderful performance, quiet and smooth on the road at all speeds, good build quality and great looking car. Don't like drive-by-wire throttle. I bought this car with 80,000 miles and have performed some fairly standard preventative maintenance on it but have had no mechanical problems with the car whatsoever.
Primary Use: Family transportation
Philip

writes:
2001 BMW 3 Series 318i
Review
Pros
Excellent build quality, fuel economy (avg 28 MPG), features, smooth powertrain, handling, ergonomics, well-lit controls, God's own stick shift, almost everything is brilliant!
Cons
The four-cylinder engine, while it is economical, does trail others in power. It is very smooth and willing, but needs a Dinan performance chip.
Excellent — This has been an excellent car for four years now; it has gotten me through college without trouble and has taken me on many long road trips without so much as a hiccup. Running costs are very low, I don't know how these cars got the reputation for being expensive to own. It is very secure on the road; the excellent suspension and brakes help to avoid accidents. People think you are rich when they see you in this car, which can be good or bad.
Elizabeth

writes:
2001 BMW 3 Series 325i
Review
Pros
Handling, performance, braking, accleration, gas mileage and maintenance
Alan

writes:
2001 BMW 3 Series 325xi
Review
Cons
Not much punch and a bit too much body roll without the sport package.
An Excellent Daily Driver And Weekend Warrior — Not as nice as my 525i wagon but an excellent daily driver. All wheel drive is a must in Vermont and this car does the trick. The ground clearance could be a bit higher but I'd rather have the handling. The 5 speeed is fun and you can hustle the car quite a bit. Not the same without the sport package but still a great car. Gas mileage between 22- 28. All in all, I'd definitely recommend this car to any small family.
Primary Use: Commuting to work
Miles

writes:
2001 BMW 3 Series 330i
Review
Pros
Fun to drive, good looking, luxurious and sporty at the same time
Cons
Lots of plastic trim pieces that can break
My 330i Review — The worlds best sports sedan. Excellent acceleration, braking, and especially handling. Build quality is very good but obviously there are going to be some plastic and lower quality items to keep price down. Exterior is beautiful and sporty, while interior is relatively luxurious and quiet. Best part of the car is how much fun it is to drive on twisty mountain roads.
Michael

writes:
2001 BMW 3 Series 330Ci
Review
Great Car — Very quick off the line, handles superb minimal over/under steer tendancies, stops on a dime, minor repairs, expensive however for parts, gorgeous paint and leather quality, avg. 25 mpg, highway up to 33 mpg. The best stick shift i've ever diven, so fun.
Shan

writes:
2001 BMW 3 Series 318i
Review
Pros
Great Looks, handling is nice, reliable (make sure you service it regularly)
Mdcook

writes:
2001 BMW 3 Series 330i
Review
Pros
Handling! This car is very well balanced and is pure driving enjoyment. Great engine torque throughout the RPM range. Styling. Simplicity of the interior.
Cons
Lack of cup holders & storage space. Can be expensive to maintain at times.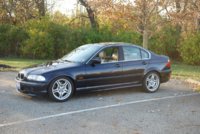 Great Balance Of Driving Enjoyment And Practicality — The BMW 330i is a great car. It's styling still looks great and not too outdated. The 3.0 I6 power is respectable for the size of the car and builds torque quickly. The 5 speed is predictable and gives ample feedback. Overall this is a great car with few drawbacks.
ADVANTAGEAUTO

writes:
2001 BMW 3 Series 330i
Review
Cons
Expensive Maintenance
Pricey parts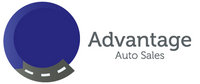 2001 Bmw 3 Series 330xi — Super quiet, supremely comfy, surprising luxuries, and sexy to drive. Styling is essentially timeless; so simple and solid, but very thoughtful. The engine is perfectly matched to the car, silky and on a hair-trigger. Handling, obviously, is absolutely superb. Overall outstanding performance and reliability.
Displaying 1 - 10 of 131 2001 BMW 3 Series reviews.
Looking for a Used
3 Series
in your area?
CarGurus has

34,712

nationwide 3 Series listings starting at

$1,995

.