2000 Volvo S80
User Reviews
Average Ratings from

14

reviews
Performance:
Appearance:
Build Quality:
Overall:
Review Highlights
Click to filter reviews below
Displaying 1 - 10 of 14 2000 Volvo S80 reviews.
SAX

writes:
2000 Volvo S80 2.9
Review
Pros
I like the pick up in this car. It still has a modern Volvo look.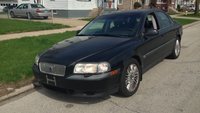 Good Reliable Transportation — It's rides as good as it looks. Great car for under $5,000. You can't go wrong with a Volvo. They are good reliable vehicles. I feel safe driving this car. I use the cruise control a lot on the highway. Seat warms a perfect for winter months.
Looking for a Used
S80
in your area?
CarGurus has
1,517
nationwide S80 listings starting at
$1,999
.
ddom17

writes:
Pros
For the biggest sedan they make, this car is fun to drive. Still like the looks which is likely why Volvo hasn't changed them that much in 15 years.
Cons
Some issues with front end steering, shocks, mounts, struts, bushings since 110K miles. I also had a voltage issue. Overall I feel like in the past10 years since the car was paid for it is good for about $600 a year in mechanical maintenance but by doing so it also feels like it will run forever.

Glad I Bought A Volvo 15 Years Ago — Whereas in the past I would get the itch to buy a new car every 2 or 3 years, I have kept this Volvo since 2002, 12 years as my daily driver, the car is 15 years old. Regular maintenance on this car will make it last forever. I am handing this car to my kids as a safe "first car and I am happy to be able to do so.
Primary Use: Commuting to work
nath1an

writes:
Pros
rear seats go down,great in snow,safe,fast,good value used,body like 2008
Cons
expensive,high gas cost,no navigation or great sound system,want more options

Great Value For A Used Car And Feels Like Bmw Not Like My Lexus And Fast — just bought a 2000 t6 95000 miles for 7500 and think i got a good deal although im worried the mileage is high and hope i didnt make a mistake not buying the 2001 executive edition one that had66000 miles for 10500.00. i like the rear seat that goes down. great option. thespeed and handling compared to my lexus 400ls is much better and you can feel the drive like my bmws but not as good but different. its not a 740 but its not that much money. i havent driven it enough yet but all i know is i love the car and the price. if it runs 30000 miles and doesnt break thats great and i think it can do 10000.00. i also heard there was a warranty that was good but cabnt recall. if the car lasts as long as they say and nothing starts to milk me then i say its the best deal i ever got on a used car. except my m5 1988 that i got in 1991 for 18000 i think with 32000 miles. bmws though tend to break at the 10000 mile level and i have had a few. i drive a car hard and run high rpms and downshift alot. volvo should try a good sports car i drove the convertable and it felt like a volkswagen. i was not at all impressed esp. for the high dollar i could buy a mercedes. crazy pricing.
Owner for 0 years, 1 months
Miles Driven per Year:10,000
Jim

writes:
A Wolf In Sheep Clothes — Great comfort and quality. Ride like a king and still have the speed and power of a sportscar. Discrete, a wolf in sheep clothes. Needs chip-trim to release limit-speed 250 and more acceleration. Upgrade to better breaks and needs 40mm Lowering Springs to get more handling. Ownership and repairs are low.
Primary Use: Commuting to work
bhines87

writes:
2000 Volvo S80 2.9
Review
Pros
Reliable, Quite, 30mpg highway
Cons
Turning Radius like a bus, low back seats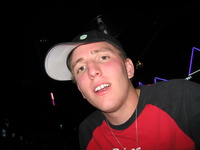 Just Keeps Going. — Great travel car Have had the car for a couple of years now. It has not failed on me once. I hear that repair costs are expensive, but have not had anything done yet. I am about to get a timing belt replacement done since the car is at 105,000 miles and it will be about $650. I car is solid; it does not rattle, the road noise is very minimal and the stock stereo is great, but I just could not resist putting two twelves in the back. It does not accelerate the fastest, but it goes quick enough. The leather has held up over the years and still looks fine, no holes. All electronic components still work including the wonderful heated seats, that are 8-way electronically adjusted with 3 memory buttons that the car can recognize different people when they unlock the car with the remote, the seat will adjust. The car is very heavy, which wears down the breaks and puts a lot of dust on the wheels, atleast for how i drive. It is Fwd and handles like a champ in the snow. It has standard traction control, plus a winter driving mode that helps as well. If you are looking for a good cheap car, a used s80 is the perfect car. in Feb 2006, I picked that car up for $9,500 with 87,000 on it and after 18,000 nothing has failed.
Owner for 1 years, 10 months
Miles Driven per Year:9,000
Aaron

writes:
2000 Volvo S80 2.9
Review
Pros
Comfort, looks, influence.
Cons
Reliability, build quality.
Watch Out For Lemons. — I must have gotten a lemon. My folks had this car from new and gave it to me in high school. It was a pretty car, perhaps the prettiest Volvo when new. The original S80 inspired the designs of each new Volvo since, if that tells you anything. It could hold its own in the performance realm, but was born to be a comfortable, luxurious executive sedan and performed that role excellently. Then, it fell apart. This car had something else broken every time I opened the door. Cracked and leaking heater core that leaked antifreeze into the floorboard, broken plastic interior parts, ground-out transmission, busted sunroof track, electrical nightmare... the list goes on. Such a shame, it was a nice car.
Primary Use: Commuting to work
Gabrielius

writes:
Pros
Powerful, comfortable.
Cons
High maintainence costs, poor handling, low fun factor.
Average — This is a car more suitible to buisinessmen. Fast and comfortable. Fats on straight roads due to it's twin turbo engine, but don't try speeding in the corners, becaus heavy body and poor handling will show theyr faces here. Build quality is average.
Michael

writes:
Pros
Very quick, good handling and braking, comfortable leather interior
Cons
Small oil leak, running hot (but not overheating), passanger side headlight wiper doesn't work (like i really need it)
Twin Turbo Beast — Performance - great acceleration, twin turbo, fast car. Quality - minor problem with an oil leak, but otherwise a very well-built car. Appearance - Volvo's newer body style, very nice, better than the old boxes they used to make. Cost - average mpg so far is about 21.5, but I haven't had it on the highway much yet, so that should go up. Fun - VERY
Andrew

writes:
Clifford

writes:
Well Worth The Dollars — all of the above. High dollar car easy to maintain and parts are cheap. Great gas milage and allot of luxury for a good price. Very understated on the performance side as well as a miser on the milage side
Primary Use: Family transportation
Displaying 1 - 10 of 14 2000 Volvo S80 reviews.
Looking for a Used
S80
in your area?
CarGurus has
1,517
nationwide S80 listings starting at
$1,999
.