2000 Nissan Maxima
User Reviews
2000 Nissan Maxima Review Ratings
Average Ratings
from 39 reviews
Performance:
Appearance:
Build Quality:
Overall:
Review Highlights
Click to filter reviews below
Displaying 1 - 10 of 39 reviews
Peter

writes:
2000 Nissan Maxima GXE Review
Pros
Good performance, with very decent fuel efficiency. I like the exterior styling, and even though mine has a few dings in it, it is absolutely gorgeous right after it has been washed and waxed. Very comfortable inside. The manual transmission makes this car an absolute joy to drive.
Cons
Overall, a pretty reliable vehicle. However, this model is notorious for malfunctioning ignition coils and mass airflow (MAF) sensors. I have already replaced two coils and the MAF sensor in the two years that I have owned this car (I bought it used in 2004). Just in the past week, I had to get an oxygen sensor changed as well. Seems like the check engine light is always coming on, and more often than not, the required repair is pricey.
Decent Sports Sedan. — Overall, I love this car. Excellent performance, good solid feel, beautiful styling (albeit not as nice as the newest generation of Maximas). However, I continue to be frustrated with the frequent maintenance issues -- very disappointing coming from Nissan, which I generally consider to be an excellent car company. I would certainly recommend this car to anyone, but be prepared to make frequent stops at the mechanic!
Looking for a Used

Maxima

in your area?

CarGurus has

16,660

nationwide Maxima listings starting at

$1,995

.
MudBucket

writes:
2000 Nissan Maxima SE Review
Pros
Fun to drive , lost of options ,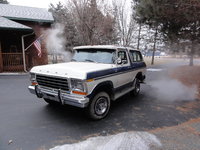 Fun Car — Fast and fun to drive .Never owned a Nissan before. When got this car with 173,000 miles it was a little over priced but I've been very happy with the quality and features it has . Deffinately recommend a Nissan Maxima
Primary Use: Family transportation
Becky

writes:
2000 Nissan Maxima GLE Review
Pros
stylish, performance, handling is incredible
Buy One And Take Care Of It ! Will Last A Long Time!! — wouldnt trade my maxima for anything!! performance is awesome build is excellent appearance is very sleek and nice gas a little pricey only sunoco premium fun - what isnt fun on this car:)sunroof , bose speakers toys , nice wheels handling is very good for a sedan, stiff tight turns! car is all around wow!! it is a good family vehicle my maxima has gone on a few camping trips up north trunk space is great ...
Primary Use: Family transportation
Garrett

writes:
2000 Nissan Maxima SE Review
Pros
Powerful engine, roomy interior, beautiful car!
Cons
Some specific reliability problems.
2000 Maxima Se Review — I love this car! It's the perfect balance between performance and luxury at an affordable cost. Although mine was purchased at about 75k miles, it was in great condition. The car handles great and has a surprisingly powerful V6. There are, however, some known reliability problems with this line of Maximas. The O2 sensors as well as the ignition coils are known to die at some point during the car's life. Repairs for each problem can add up to around $1000 so be prepared to replace them if the car still has the originals.
Jeff

writes:
2000 Nissan Maxima GXE Review
Pros
Lots of room and convienience, Smooth power, good on gas (26-27mpg)
Cons
Front wheel drive, more power if it were rear wheel drive.
00 Maxmius! — Contrary to what most people think, the Maxima is a damn solid car. Coming from a racing background, it has a very good chassis for a 4 door sedan. My only two complaints, which could be solved by one request is if it was rear wheel drive and turbocharged. But we dont get that luxury that they do in Japan (Cefiero). If the maxima were even just rear wheel drive with the same VQ powerplant, it would be a classic. It was extremely convienient, had loads of room both in the cabin and the trunk, was pretty quick, almost as fast as my previous Mustang. Would've sounded good with some mods but as a daily commuter, i didn't feel the need to do anything to it. Overall, i would take this over the mustang any day. If you're looking at these cars, maintenece can be a bit bothersome and costly, so make sure the used one you buy has been properly cared for. As well as model year, the 2000-2002 i believe were the 222 hp and the car weighed 3100 lbs. (pretty light for how big it is, helped it handle really well). Then in 03- it's the same body style but they added the 3.5 instead of the 3.0 which also came with a 6 speed. The hp went up to 255, but i feel like the car's balance went sort of out the window just a touch with the extra nose weight. My model i feel was right on the verge of being too heavy in the front, but it was still a blast, you could get little rear end slides with agressive cornering. The extra power and weight of the 03 made it easier to overload the front tires.
SymoneM1

writes:
2000 Nissan Maxima GXE Review
Cons
Like all cars, it takes a while to accelerate. Meaning 0-60 in 2.5 seconds is impossible!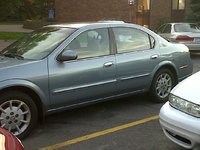 Overall Great Car — Absolutely love this car! Unfortunately I'm moving and need to sell it. Great gas mileage, excellent brakes! They are practically new. Good solid build. Has a lot of power but gives a very smooth ride. Fun and easy to drive!
Primary Use: Commuting to work
Brent

writes:
2000 Nissan Maxima GLE Review
Pros
It's a Nissan Maxima, nough said!
Cons
Absolutely nothing unless you want an appliance like a toaster (Toyota).
Cars Like It...0 — Anyone who knows me can say how much I love my car. From the performance to the ride, there's nothing I don't absolutely love. One of the best built cars on the road hands down. Even having been totaled in 2001, the car has way fewer vibrations and noises than other cars with 176,000 miles and counting quickly. This is in my opinion the second best looking Maxima ever made, only to the current one. Fun to drive is an understatement, can you say orgasmic?
Primary Use: Commuting to work
Eric

writes:
2000 Nissan Maxima GXE Review
Pros
full sized sports sedan
Cons
front wheel drive and not as efficient as it could be.
2000 Maxima — It's a surprising performer for what it is, which is an over powered grocery getter. The engine is smooth and quiet but pulls like a semi. The overall cost is not terrible, could get a bit better mileage, but parts are fairly inexpensive and it's not too hard to work on.
Shahid

writes:
2000 Nissan Maxima GLE Review
Pros
Durable and affordable
My Car — I like the car because of its overall quality but the thing hate the most is the "Check Engine Sign". Nissan is notorious for this nonsense. Most of the times engine doesn't need the checkup and when it does you wouldn't know if it is the sensor or the engine itself. But my car has been a tue workhorse.
Nicky

writes:
2000 Nissan Maxima GLE Review
Pros
comfortable, fast, very sturdy.
Cons
falling apart with age
Yeah. — comfortable. its old though, so its falling apart. if i had the money to fix it instead of buying a new car, i absolutely would. its not leased, its mine, so i love it. its pretty fast too, so its fun to drive. i absolutely love my car so much.
Displaying 1 - 10 of 39 reviews
Ask CarGurus about the 2000 Nissan Maxima
Average response time:
8.5 hours
,
# of Nissan Maxima owners:
4,511
Looking for a Used

Maxima

in your area?

CarGurus has

16,660

nationwide Maxima listings starting at

$1,995

.