2000 Nissan Altima
User Reviews
Average Ratings from

18

reviews
Performance:
Appearance:
Build Quality:
Overall:
Review Highlights
Click to filter reviews below
Displaying 1 - 10 of 18 2000 Nissan Altima reviews.
mrthedave

writes:
2000 Nissan Altima SE
Review
Pros
The mileage was great, averaging 25-30mpg even with 200k+ miles. Maintenance was typically easy and minimal. Last generation of solid built cars.
Cons
Seem to be replacing the alternator about every year or sooner. Stereo in these are fair but nothing exciting.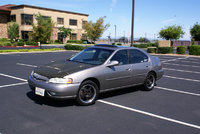 A Car That Keeps Going And Still Looks Good. — The Altima has taken me all over the place. I'm surprised by how much stuff can really fit and yet the car can still operate the same. Although it's only a 2.4L engine it was designed as a truck motor so it has an abundance of torque and power for the size of the car. The SE model is nice with leather and moonroof which makes the drives comfortable.
Primary Use: Commuting to work
Looking for a Used
Altima
in your area?
CarGurus has
85,761
nationwide Altima listings starting at
$1,495
.
HiNaC

writes:
2000 Nissan Altima
Review
Pros
Only 95000 miles automatic power windows and locks cd a/c 4cyl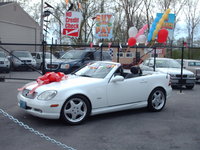 Great Economical Well Cared For Vehicle — Love it especially gas mileage. Inside is roomier than expected. has all the options you need power is sufficient shifting is smooth and maintenance costs are low. would highly recommend this car to anyone. better made than the newer models
bukola

writes:
2000 Nissan Altima GXE
Review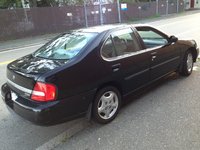 One Title — Loved everything about the car except that I needed to buy a new car. Had the car for over ten years. Car was very reliable and still drives very good. Hard to get rid of but it was time to.
Primary Use: Commuting to work
Dmitriy

writes:
2000 Nissan Altima GLE
Review
Pros
Performance, reliability, design
Cons
Acceleration, materials could have been better
Last Of Its Kind — This car was the last good Altima built. It features standard options with leather, decent performance for a car of its class, and is very reliable. The car has been pushed hard, and yet never showed any problems. Acceleration from 0-60 is between 9-10 seconds, which was okay for its time. The handling and breaking is impressive for a FWD sedan in its class. The design still holds well for an 8-year-old car. The new Altimas improved in designs and performance, but Nissan has degraded the materials they use to a subpar level. There have also bee reliability issues with the newer models. This is unfortunate for a company that use to build such great vehicles. Overall, this is a great car and I hope Nissan can recover from its recent mistakes.
Cory

writes:
2000 Nissan Altima GXE
Review
Pros
Its a lot of fun for a low price.
Cons
Tends to be very noisy when going over speed bumps/humps, etc.
Makes A Great First Car. — I got mine as a first car in '08 with 68,000 km on it. At first it was kinda sluggish, made a lot of noise. Once I got a K&N air filter in it and a little fuel injector cleaner running through the engine, it was running like a champ. Recently added slotted/cross-drilled rotors to the front brakes (absolutely amazing difference). Also, tons of trunk space is very handy if you like to go camping. Only major repairs/replacements I've had to make on the car thus far were the alternator, distributor (and wires) and the suspension at around 72,000 - 78,000 km which is reasonable. The handling is even better now. My chief complaint with the build quality is a lot of really dumb little things like placement of bolts and such which make certain repairs more labour intensive, such as when the alternator needed to be replaced, it was very difficult to remove it from its brackets. The front end is too low and tends to scrape the bumper on steep driveway entrances. As far as performance goes, handling is great, its got a lot of kick off the line, gas mileage is a little mediocre in cooler temperatures (14-16 MPG in winters in the city, 20-23 in warmer weather), and with alloy rims on it, its a real pleasure to drive. Its fast and fun for a little 2.4L engine.
Lea

writes:
2000 Nissan Altima GXE
Review
Pros
Decent gas mileage, easy on the wallet maintainance-wise (or at least when it was new, who knows 8 years later)
Cons
Had my side-view mirror stolen and the dealer wanted alot to replace it.
I Wish I Still Had This Car. Though It May Be Nostalgia As Much As Anything. — I think I broke facebook. I just typed a nice review and it deleted it. I will type it again anyway. This is Dusty, my first car. While I don't have much comparsion, just my 2003 Nissan Sentra, I really loved this car. I had no choice on her, my parents signed a lease, brought her home and handed me a bill. They wanted a new car because they wanted something that would start every day and that wouldn't cost me a ton in constant repairs. It fulfilled that requirement. In fact, all I did besides oil changes was a brake replacement (and since I was a new driver, it was probably just me) and fixing a flat or two (once again probably my new driver-ness and the amount of miles I put on the car). Compared to the Sentra, there are lots of nice asethic things I didn't realize how much I appreciated until I didn't have them anymore- I loved having cupholders in the middle (they didn't block the air/radio/console controls), I liked that the glove box locked (and didn't open with the valet key), and the fact that the radio had a bar that showed where the volume was at.
Dustin

writes:
2000 Nissan Altima GXE
Review
Graham

writes:
2000 Nissan Altima GXE
Review
Cons
rear end is absoululy hideous
Poop Look Buildable Motor And Granny Interior — Acceptable for getting around, buildable but so uglie is it really worth it? the only good part is the ka24de(240sx motor) with has a lot of parts out there for it. I can't complain for a first car but nothin im proud of.
Primary Use: Commuting to work
Ian

writes:
2000 Nissan Altima
Review
Pros
Feel of the steering and brakes, that awesome 5spd manual.
Cons
not the most powerful, slightly loud road noise inside the cabin.
Good Fun Car For The Money — performance? Laughable compared to most other vehicles but i like the steering and brake feel. feels very light. build quality? good enough. its got some odd squeaks and rattles but i think most of it is because it just over 200,000 miles on it and has been wrecked several times, aka hit Deer, hit black ice into ditch, someone drunk sideswiped it and numerous other animals. Appearance? not bad, rear looks kinda weird, like it was a hatchback then they decided to change it to a sedan by extending the back just a little bit. Cost of Ownership? good bough used very cheap. unfortunantly it need fixing up a bit. new timing belt, reworked brakes, and new engine mounts. gets very good gas mileage, as in 30-34 mpg. not bad. Fun Factor? For an old worn out car it is extremely fun to drive, underpowered but very peppy little engine, going through the gears is so much fun though, i think thats the funest part of it, kust feeling that wonderful steering and fun little engine windup then changing gears and doing it all over again!
Primary Use: Commuting to work
Displaying 1 - 10 of 18 2000 Nissan Altima reviews.
Looking for a Used
Altima
in your area?
CarGurus has
85,761
nationwide Altima listings starting at
$1,495
.