2000 GMC Envoy
User Reviews
Average Ratings from

1

reviews
xxxcityboyxxx

writes:
2000 GMC Envoy 4 Dr STD 4WD SUV
Review
Pros
Power, looks, leg room, luxuries, air ride suspension, compressor in the back with AC outlet and tire pump port
Cons
Gas Mileage, air ride suspension is expensive to replace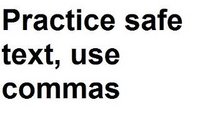 Loved And Miss It — I loved the leather interior, wood grain, heated seats with memory settings, space, power, and 4 wheel drive. The only reason I had to trade it in was because of the gas mileage. With a 4.3 vortec in it, I spent more a month in gas than the truck payment and insurance combined! But still wish I had it.
Reviews From Other Years
Its The First Car I Bought On My Own.... So I Love It.
I've enjoyed this vehicle, it ended up back at the dealership because the previous owners didn't want to put the money into it.... I bought it in 2002 and have put 150,xxx miles on it since I've got... Read More
A Very Nice Comfortable Vehicle
The vehicle has been pretty good.Have got a leaky trans.gasket and oil pan gasket already (110,000 KM).Front-end has also had some work.I regret having to replace the drivers side headlight. I had a q... Read More
Read all 1998 GMC Envoy reviews
White Gmc
what I like about the car is that have a lot of space and what I dislike about the car is that you have to press brakes from far away or you will hit someone because the car is to heavy. Read More
Well Built Suv
Well built SUV. Mine has heated seats , sunroof, cd changer, Loaded. Braking is fine. decent gas mileage for an suv. my 4x4 actuator quit working and im having a hard time finding a replacement. the... Read More
Read all

13

2002 GMC Envoy reviews
First Time Gmc Owner, Was Impressed By The Durability, Comfort And Performance Of This Car
I liked the safety of the size of the vehicle but still felt like I was driving a car, not a truck. There were many features that made it so convenient - multiple DC outlets, charging electronics with... Read More
Envoy The Only Good Model For The Year
good car to drive and looks good ten years later has never let me down with the center console latch breaking being the only issue I have ever had. Would recommend the envoy for towing. It gets arou... Read More
Read all

9

2003 GMC Envoy reviews
Vary Reliable
my favorite thing about this car is its reliability and comfort and safe and its handling was good and good for bad weather driving and the thing i disliked about it is was only a five seat car but o... Read More
2004 Envoy Nighmare
Good mechanical dependability. Electrical nightmare!!! This purchase was made out of desparation for a SUV after hitting a deer with my Honda. We have been purchasing Japanese cars stricly and will... Read More
Read all

6

2004 GMC Envoy reviews
Great Mutlipurpose Suv, The Perfect Size For All Occansions.
This car has been great to me, just your standard wear and tear maintenance. No major mechanical issues. Smooth ride of an SUV with plenty of power and loaded with features. I wish they made a new ... Read More
Impressed
Comfortable, affordable luxury. Powerful, spacious, dependable, affordable, reliable, and stylish for an SUV that is not considered a luxury brand. Resale value after 10 years is pretty good, and ha... Read More
Read all

8

2005 GMC Envoy reviews