2000 Ford Taurus
User Reviews
2000 Ford Taurus
Review Ratings
Average Ratings from

45

reviews
Performance:
Appearance:
Build Quality:
Overall:
Review Highlights
Click to filter reviews below
Displaying 1 - 10 of 45 2000 Ford Taurus reviews.
Jason

writes:
2000 Ford Taurus SE
Review
Pros
Price, dependibility (thus far and from reviews I've seen), space, comfort
Cons
Turning radius, rear visibility (the rear deck and trunk are too high, plus there is a rear window tail light obstructing the view more)
Nice Car — Car has standard Vulcan 3.0L V6... no frills, but gets the job done. Decent mpg, usually averaging 26 combined. Leather interior which is nice, and comfortable, though a bit slippery. Handles pretty well (though I haven't REALLY put it to the test as I did with my old Beretta). No real problems with the car other than the left rear power window motor not working (was this way when I bought it used) and a starter motor went bad. Neither of those problems are incredbily expensive or difficult to fix though. Overall I like this car and am very pleased in purchasing it, especially considering what I paid ($2500). The thing I like the least is that it doesn't turn well... a TERRIBLE radius... the worst out of any car I've driven. Though, I must say, I have driven newer models (of the same platform and design) and the problem was solved.
Primary Use: Commuting to work
Looking for a Used
Taurus
in your area?
CarGurus has

16,665

nationwide Taurus listings starting at

$995

.
Nic

writes:
2000 Ford Taurus SE
Review
Cons
Uninspiring looks and performance
A Great Car That Was Terminated Too Soon... — The Taurus was my first car, a little over a year after I started driving I was in an accident in which another person pushed me off the road up an embankment airborne into a tree. As you can see from the pictures the car was an utter mess, the officer and paramedics said that if I had been in any other car other than a Taurus they don't know if I would have lived. My accident proves that the Ford Taurus is one hell of a safe car. Performance --> I can't complain, it wasn't going to set any land speed records, or impress anyone but it got the job done. Build Quality --> The car was as solid as a rock, it could take anything thrown at it and it would have no issues. Appearance --> What can I say, it was pretty bland but that is okay it could have been hideous like a Cavalier or something, but it wasn't. Cost of Ownership --> It got about 33 mpg Hwy and about 25 mpg city. Maintenance wise there was no issues what so ever. Fun Factor --> What fun factor? Overall --> I was pleased with my first car as it was a safe and reliable ride.
Nancyjpt

writes:
2000 Ford Taurus SE
Review
Pros
Great Highway commuting car, reliable with a low cost of ownership, a safe easy to drive car with good gas mileage

An American Ford Classic — Our wonderful Ford Taurus--over 10 years old and still enjoyable to drive and ride in. Our modern version of the Model T. We have driven this car as a family car, as a car for our college age son at school, and now as a second car. It has never disappointed us.
Primary Use: Family transportation
susano

writes:
2000 Ford Taurus SES
Review
Pros
Sold!Yippee actually, I miss it! Safe, reliable and looks like a jag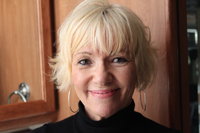 Looks Like A Jag, Doors Lock Automatically, Rides Smooth! — I have had this car for almost 6 years,normally,I change cars every 2 to 3 years. It feels very safe and powerful. Accelerates easily going up hills on freeway/SF hills. The repairs have been minimal, brakes, tires, regular maintenance. It looks like a jag and white is one of the easiest to see, The interior is in great condition. I love the vehicle, its reliability, looks good and cost to maintain is minimal.
Primary Use: Family transportation
Peter

writes:
2000 Ford Taurus SE
Review
Pros
Nice car to drive and safe and reliable and dependable! Plus one of Fords BEST SELLING CARS EVER!
Cons
None! Only if you do not like Ford products or are against them! But nothing else!
Great Car For The Money Cheap To Insure, Fix And Maintain And Easy On The Budget/wallet! — I love this car! This used to be my dads commuter car for 6/12 years! We bought this car used in the fall of 2003 from a new and used car dealership! This car replaced our 1994 Buick Lesabre which had 99,00 Miles when we were selling it and then sold it! When we got it it had only 22,000 Miles Now it has 136,00 Miles and is starting to show its age! But it is still a great car! I am now out of school and will be driving this car where ever I need to go! It needs some work on it including mechanical work and some body and frame work because the front passenger door does not close/seal very good at the top because my dad accidently hit a fire hydrant on a very stormy night on a very dark road which was very narrow! But overall it has been a great car and would like to fix the car up and fix the things that need to be fixed once I get a job with very good pay and salary i plan to fix it up! I did use this car to go to work at Jewel for 4 years until leaving to go to school! It was used by my dad for commuting to work for and hour 5 days a week for 6 years going on 7! But then after he retired it has been sitting in the driveway and he has used it for hauling wood, stones, concrete, bags of mulch and dirt! I do like the car a lot but I think once I save enough money and start a job with really good pay and salary I will get rid of this car or keep it and buy a new car! I want something else that has more options and more features something more fancier and nicer! Something we call an 'Upgrade" folks! I am hoping to get a BMW! I would like a BMW because I have always wanted one! that would be great! I may downsize from a mid sized to executive compact or stay Mid sized! Something like a BMW 3 Series 335Xi X drive sedan or maybe BMW 535Xi sedan! We will see what my money can buy when the time comes to get a new car! The car was formerly owned by someone who worked for the Government which the car came from Minnesota and has one of those plug in engine block heaters because Minnesota get really cold during the winter just like the rest of the Midwest and northern east coast like New York Philidalphia and Boston! I am wondering who owned this car if they worked for the Government? Would like to find out and would be fun to! My guess would be someone with the law like FBI, or CIA, Police Crime scene investigation, drug busts, Sheriff norcotics unit? Who knows? The car is Vibrant White with Dark Charcoal Cloth interior which makes it very nice and the white with charcoal cloth interior goes together! The engine is a 3.0 liter V6 Vulcan and has 155 Horsepower which is OK but not the best but the car gets me from point a to point b with no problems and has pretty good pick up on the highway and when passing! The car looks like a rental car and really has nothing exciting in it except power windows, power locks, keyless entry, Dual airbags, ABS or Power brakes don't know which one guessing ABS, AM/FM Stereo with cassette, rear folding seats center console and that is pretty much it! Large trunk! But I will try to keep it for as long as I can or until I get a job and can afford that BMW I have always wanted! But it has never let me down well not yet at least and it has been very reliable and dependable and has gotten me to where I needed to go in life! It has been by far the BEST Ford product I have ever owned and sure hope to own the new 2010 Ford Taurus and own the SHO which I have heard is outstanding! Ford is really churning out some Great and amazing products these days! Even before they were great as well! I sure hope everyone likes what I wrote about my Taurus and Thanks for reading it and hit me up if you have any questions or Comments! Thanks!
Primary Use: Family transportation
Michael

writes:
2000 Ford Taurus SE
Review
Pros
AMERICAN, Big, Good Engine, Descent Looking
Cons
Interior "Leather" Falling Off, Door Locks Don't All Work
Not Too Bad — Performance - slow acceleration, long braking distance, handles well in snow and bad weather Build Quality - My particular car is in need of minor repairs (cosmetic), no engine problems at all, transmission problems Appearance - Descent looking car, roomy exterior and plenty of leg room in the back Cost - 16 gallon tank, and about 200 - 300 miles per tank . . . you do the math at today's prices Fun - its only fun if you love to drive and don't have any other choice
Ashley

writes:
2000 Ford Taurus SE
Review
Pros
Lots of room, ac, power locks and windows, cd and tape player, 4 door
Cons
Its green....not my favorite color!
It's Ok... — Not my first choice in a car. It was my mom's and she gave it to me when she bought her new car. It's pretty comfy if you have kids and stuff, nice mid-size car, good size back seat and front seat. Plenty of room for me and my sisters crap in the trunk! We haven't had any problems out of it and we've had it for a while, so I guess it's a pretty good car.
Joymor

writes:
2000 Ford Taurus SE
Review
Pros
Comfortable ride, nice looking
Cons
seemed to wear out brake pads quickly

A Good Family Car — This car is ideal for families. Roomy without being too big. Smooth ride, good gas mileage. Overall a good dependable car. Only repairs were to brake pads, and routine maintenance. Compares to the Chevy Impala in cost and value. Thank you
Primary Use: Family transportation
85122

writes:
2000 Ford Taurus SE
Review
Pros
The car runs great and get good gas milage
Cons
The power steering pump keeps making noise

This Car Has Been Good To Me — I bought the car used from a from a friend in 2003 and have had no problems with it till now. The gas mileage is good for a older car. Everything works the ac, power windows, the radio and the power mirrors.
Primary Use: Commuting to work
Raymond

writes:
2000 Ford Taurus SE
Review
Poor/fair — Its alright of a car. 18mpg kinda sucks though. And the way they designed the brakes isnt all that great, as well as the electrical system, sometimes my windows wont work... but overall its an OK car. I still have some work j gotta do on it.
Primary Use: Commuting to work
Displaying 1 - 10 of 45 2000 Ford Taurus reviews.
Looking for a Used
Taurus
in your area?
CarGurus has

16,665

nationwide Taurus listings starting at

$995

.