2000 Dodge Neon
User Reviews
2000 Dodge Neon
Review Ratings
Average Ratings from

30

reviews
Performance:
Appearance:
Build Quality:
Overall:
Review Highlights
Click to filter reviews below
Displaying 1 - 10 of 30 2000 Dodge Neon reviews.
jbn7474

writes:
2000 Dodge Neon 4 Dr Highline Sedan
Review
Pros
For a domestic economy I have more than got my money's worth. With 227k on the clock little has gone wrong except preventive maintenance.
Cons
The thing annoying is the rear wheel bearings wear out quick and there is no camber for the front from the factory. Seemed to get knocked out of alignment easy. I had that fixed though with aftermarket bolts.

A Decent Rival To The Civic And Corolla — I have had this car since it had 18k on it in 2001. I didnt expectit to last this long. It, however has been a little tank and the engine and tranny has been bullet proof. I have 227k on the original tranny and engine. No head gasket problems on my car, guess I was lucky when this gem rolled off the line. In 2008 I did a preventive overhaul to keep her going good. I have done all the maintanance, oil every 3k, belts, fluids, replaced struts once at 170k, tires a few times, tranny flushes et. I did remove the cat on the manifold and tricked the PCM with spark plug non foulers on the O2 sensors and then put a high flow cat with a magnaflow muffler and that uncorked the restricted exhaust. I put a cold air intake and a shift reprogramming kit on the three speed and it turned it into a little pocket rocket. If you have the three speed I would suggest getting this shift kit from transdapt. You have to remove the Valve body and do some work to the tranny, but its worth it as you can shift manual of put it in drive for auto. The diffrence is incredible and It will rev to the red line in every gear. It puts you in control of the engine. I would say its on par with the 5-speed, shifts are precise and firm. The shift kit actually makes your tranny tougher and last longer too, as 227k is proof. Even with all the high revving it still drives like new today. What can I say, I got a neon that treated me good. No rust at all on this car and the paint is still decent, too. I would reccomend this car to anyone looking for an affordable ride without the import price.
Primary Use: Commuting to work
Looking for a Used
Neon
in your area?
CarGurus has

1,245

nationwide Neon listings starting at

$1,800

.
Peter

writes:
2000 Dodge Neon 4 Dr ES Sedan
Review
Pros
Cute, fuel efficient
Dodge Neon 2000 — It was perfect for my job as a pizza delivery driver. It got really good gas mileage and was a manual transmission. As long as I kept giving it oil changes every couple thousand miles, it would treat me very well. Also very spacious inside. The trunk was huge. The braking was splendid although I also put that in with the fact that I would downshift to brake also. No repairs were necessary aside from usual wear and tear. I would suggest it to anyone looking for a car. The Dodge Neon.
a007coyote

writes:
2000 Dodge Neon 4 Dr Highline Sedan
Review
Pros
Great car low maintenance. cool design . low mileage
Cons
Body style poor/ old car noises as expected,

Very Good Car For A Family Or Student 1st Car. Clear Title. — I bought this car since new laoded. One owner very reliable 12 gallon tank 22-25 mpg interior condition fair . Good family car ver spacious inside same as the trunk. low cost to maintain 2 of the 4 tires are brand new. Need work in tha AC and interior cosmetics, Speed good, 4 cilynder 4 doo. CD, and cruise control. I only drive it 2-4 miles a day for the last 3 years. Operational in very good shape. Cosmetics and some love is what this car needs. One owner.
Primary Use: Commuting to work
Keven

writes:
2000 Dodge Neon 4 Dr Highline Sedan
Review
Pros
40 mpg's for the 5 speed if i baby it
Cons
body is very succeptable to rot
Great Commuter — reliable and easy to repair easy to work on unless you need to touch the belts. parts are dirt cheap and 90% of repairs i can do myself with little mechanical experience. fun to drive with some light mods as well
Primary Use: Commuting to work
tommcmanis

writes:
2000 Dodge Neon 4 Dr ES Sedan
Review
Pros
Lots of these out there lots of parts,reliable,easy to service.
Cons
Plastic and ooddles of it,painted peeling dash makes it look cheap,def vents edge of dash always missing or broken,one tone int,lack of well placed cup holders,the center one is sure to start an arguement w the wife as the other two are placed below the edge of the dash and foam fountian cup are a sure recipe for a soda tsunami holders rip the bottoms out. No ashtry!!!!! Boo Dodge,just cause you dont smoke i do. Ashtray can be purchased from the dealer 45.00.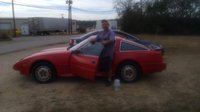 Reliable,low Maint Cost,good Transportation. — Dislike the four door only,two door should have been offered,lots of nice cheap plastic,overall not a stand out,ir remarkable car. Like) dependibility easy to Work on big supply of aftermarket upgrades and not alot of break downs or shop time
Primary Use: Commuting to work
Musicman123

writes:
2000 Dodge Neon 4 Dr ES Sedan
Review
Pros
Great Gas mileage, always started, reliable.
Cons
I had the basic model, wished I bought more options on the car.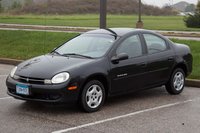 Fantastic Starter Car! — I drove this car for 13 years & it always ran like a champ. Reliable, economical, easy to park and just a great car. Low maintenance costs and great fuel economy makes this a winner. I'd drive it all over again.
Primary Use: Commuting to work
Jonathan

writes:
2000 Dodge Neon 4 Dr ES Sedan
Review
ihatedodgeneons

writes:
2000 Dodge Neon 4 Dr ES Sedan
Review
Cons
Too much maintenance required

Omg This Car Has Been A Curse Upon My Life — I bought my neon about 14 months ago. From the moment I bought it I have had to pour money in to repairs. I bought it for $1500. I've spent at least twice that in repairs. It's got 155,000 miles on it. Not too bad for it's age. Whoever owned it before me must have ragged the hell out of it. I've been having repeated issues with OVERHEATING. This is at least the FOURTH time now, and each has been caused by a different reason. I just spent $600 to try and make it driveable. One week later and it's not driveable once AGAIN. The water pump is also under the freaking motor, which is absolutely stupid. For something so simple, it's going to cost you $$$ to fix because the whole motor has to be yanked right out. It sucks because all this money I've had to spend on this piece of work is not chump change for me. I am a student and I'm extremely broke... so I'm really rather angry about my experience. Wish I could get a refund/return it to the dealer I bought it from. I won't buy another Dodge ever again in my life!!!!
Primary Use: Commuting to work
Dmanscars

writes:
Pros
Cheaper, Good mileage,dependable.
Cons
the pre 2000, and later than 03, have better performance.

Definately One Of The Best Cars For The Price. — It is a very nice and affordable car. Mine is at 105k miles and the only thing that I had a problem with was the crank Position Sensor, somehow oil had leaked through to the electronics and was shorting out. But the part is only 65 bucks at autozone so not a huge deal. It looks nice, (I prefer the look and performance of the years 03-05), But the earlier ones are much cheaper. Mine is a manual and it has averaged 32-33 miles per gallon, without any modifications. I have a base of the line model so I do not have any features, but I have gotten a nice radio for it and the factory speakers are decent. This car is pretty fun to drive around, the acceleration is a little slow but I found a way to speed up faster is to shift at about 15,25,35,45 miles per hour (instead of about 10,20,30,40). Keep in mind since you are going faster that you will have to give it gas while you are letting off the clutch or it will slow you down and and make your mileage worse. Fun car though, and great for the new/young driver (most of them are 4 door and do not increase your insurance).
Carl

writes:
2000 Dodge Neon 4 Dr ES Sedan
Review
Good Cheap Car. Can Actually Be Pretty Fun At Times. — What can I say, its my Neon. I gotta love it :P It may not be the fastest car in the world but it gets me from A to B. It can be some pretty good fun along the way too, just dont expect to win any races!
Primary Use: Commuting to work
Displaying 1 - 10 of 30 2000 Dodge Neon reviews.
Looking for a Used
Neon
in your area?
CarGurus has

1,245

nationwide Neon listings starting at

$1,800

.