1999 Toyota Camry
User Reviews
1999 Toyota Camry
Review Ratings
Average Ratings from

44

reviews
Performance:
Appearance:
Build Quality:
Overall:
Review Highlights
Click to filter reviews below
Displaying 1 - 10 of 44 1999 Toyota Camry reviews.
Eric

writes:
1999 Toyota Camry LE
Review
35 Miles Per Gallon Is All I Am Saying. — Performance - No acceleration. great breaking, and decent handling. Build Quality - no major mechanical problems. no engine power. Appearance - decent. great upgrade from previous model. Cost of Ownership - great gas mileage. 35 miles per gallon(on the highway). Fun Factor - the only way you can have fun in this car is to install a bad ass stereo. It has no sportiness to it.
Primary Use: Family transportation
Looking for a Used
Camry
in your area?
CarGurus has

78,101

nationwide Camry listings starting at

$1,500

.
Matt

writes:
1999 Toyota Camry LE V6
Review
Pros
Very powerful, good acceleration, very good handling, pretty good on gas if you dont floor it all the time
Toyota Camry V6 — Good on gas, the 3.0 v6 provides the car with a ton of power. Has very good acceleration. Car is low to the ground and scrapes over some speed bumps but has very good handling. Even with the v6 it gets pretty good gas milage.
Doug

writes:
1999 Toyota Camry LE V6
Review
Pros
Will easily last over 250k miles, very low cost per mile to drive.
Cons
Cannot find a TRD turbo charger for my 99
Best Car Ever Made For An Average Person — Best car I have owned yet. Has over 268k miles, and still runs like it did 10 yeas ago. Only major problems include electronic control unit, starter ~175k miles; and strut bushings ~250k miles. Very quiet and soft ride on the highway. Exceptional, smooth shifting at any rpm. Easy to replace any plastic parts which may deteriorate from UV over time. Simple design of exterior is nothing to write home about, but shows off a smooth sportiness; impressive for a sedan. Very easy to modify the sound system, stock premium speakers are austounding with the proper subwoofer kit. The v6 engine will last the average commuter, and will not leak oil with proper scheduled maintainance. The car is just too quiet to call [fun], yet the better word is [simple]. I anicipate at least another good 200k miles without any major problems.
Primary Use: Commuting to work
Seth

writes:
1999 Toyota Camry LE V6
Review
Pros
Avaliable power with a relaxed, no nonsense-approach. Provides the type of ease/assurance a woman finds in a wonder bra.
Cons
Not enough seat bolstering for driver, body roll (which more seat bolstering would help), keyless entry was only standard on loaded XLE's and optional for everyone else (which none were optioned with), Auto headlights cant be turned off unless you pull out the fuse
By Far One Of My Favorite Loyal, Go-to Vehicles, I Respect Them Highly — *PERFORMANCE- Lots of low end torque, enough to get up a big hill in 4th gear with ease. The 1MZ-FE has a great tonal sound-track which starts around 2500 rpms, braking is adequate, and handling is average but a good amount of body roll is present when pushed. Steering effort is light. *BUILD QUALITY- The build quality is one of the best aspects of the car. It has ZERO squeaks/rattles. The solidity of the cabin is outstanding. Panels never move/squeak/or rub against each other when you hit a big hole in the road, or push in and bounce back if you bump your elbow into them like the cheap plastic in some new cars. There is a surprising amount of soft touch materials throughout the cabin. Thick soft padded vinyl stretches over the entire dashboard and top half of the door panels as well as the shifter and center console arm rest. The lower parts of the cabin (the kick board, map holder cubbies, passenger side glove box and knee bolsters) are hard plastic. *APPEARANCE- The exterior is definitely reserved, but I think a reserved approach is better fitting a 'soft' family sedan - It isn't trying to be something it isn't (sexy). I don't particularly care for the dramatic cut of of the rear end although I know its what helps it obtain such a low aerodynamic value. The interior design is nice, I like the way the 'pod' (holds radio and climate controls) transitions into the center floor console, the slight 'ledge' in front of and below the two center air vents is also a nice transition. The door panels contour well into the flow of the dashboard. However the gauges are pretty boring (they should have used something similar to the electroluminescent optitron gauges in the ES300) *SUSPENSION- The overall feel of the ride is subdued and does a good job at it, however the smallest ruts and pavement textures find there way into the steering wheel and seats while all the medium and larger differentiations are well isolated and simply shrugged off with ease. Yes it does have a floating quality, but nowhere near that of a 90's Cadillac or Towncar. This car is also alot lower than it appears- take that with a soft suspension and speed bumps can become dangerous if you don't slow down. *COST OF OWNERSHIP- It obtains a respectable 23 Miles Per Gallon in mixed driving. 5,000 mile maintenance intervals is a nice addition. It is a very low maintenance vehicle by nature but things that cannot be avoided (in any car with high mileage) will be replacing the Head Gaskets especially the rear bank in V6 models. The way the engine is mounted on the Camry tilts the rear bank generally resulting in it to leak first. *FUN FACTOR- Most people won't be trying to race their Camry around figure 8's. But when some civic or brand new four cylinder fusion comes up beside you at a light and you know they're wanting to race, you can blast them off the line and then they'll see the V6 symbol of my Camry hurling away from them (for best results-polish chrome Make, Model, and V6 decals).
Primary Use: Commuting to work
Tracey

writes:
1999 Toyota Camry LE
Review
Amazing — love it! it is a great running car and still drives like it came from the lot. it is very smooth running car. it very rarely has engine problems and the tires run very good on it. i would recomend to anyone.
Primary Use: Commuting to work
Nicholas

writes:
1999 Toyota Camry LE
Review
Cons
governor @ 112, 3 semi-broken windows
Good Car — It handles pretty well, it has abs and cruise control which I tend to use alot. Because it is a toyota it is very quality built, no major maintanance, just rountine replacements. it gets about 22 mpg so it fairly fuel erfficient, and the 2.2 liter engine has enough power to beat most other 4 cylinders, it has overdrive.
Rahul

writes:
1999 Toyota Camry XLE V6
Review
Cons
mileage since it is a V6
1999 Camry Xle V6 — GREAT pick up. The 6 cylinders make the car a lot of fun to drive. Since it's so light, the 6 cylinders make the pickup amazing. Also, the turning is very good because it's such a light car. Good family sports sedan if you ask me. A little low on the mileage for it's size, but since it's a V6, it's understandable. Overall, GREAT CAR!!
Craig

writes:
1999 Toyota Camry LE V6
Review
Pros
5 speed V6
Has good acceleration.
Roomy
Cons
Can be a little hairy when cornering if taken to fast
Good All Around Hauler Of People — The exterior and interior is that of late 90's cars with alot of plastic. The leather is good but hardens easily. The handling is good unless it is taken around a corner to fast. The performance out of the box is good and it has plenty of torque to get you from point A to B. Overall it is a good everyday car. A few suspension upgrades tighten up the whole car.
Maverick

writes:
1999 Toyota Camry LE V6
Review

Great Car! — This car is great. It has never had any problems. Maintaince is easy to do yourself with easy access to most parts in the engine bay. I also consitently get 23 to 25 miles to the gallon (much higher than the EPA states I should get) and if I get out and do highway I get upward of 34 depending on cargo load. I live in the mountains and drive mountain roads as well. The V6 has plenty of power and only requires down shifting if I wish to pass someone. The only modification I have done to this car is ad a K&N filter to it, which did seem to increase the cars ability to breath at higher altitudes and also bumped my few economy sighlty (less than a gallon, but still consitently higher than before).
Owner for 7 years, 2 months
Miles Driven per Year:13,230
johnaurelia

writes:
1999 Toyota Camry CE
Review
Cons
Bumpers and paint were the weak parts, also the door handles break in cold weather.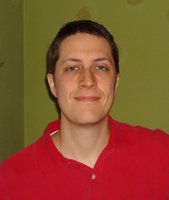 99 Camrys — It's a very solidly built car, consistently worked and required less maintenance. There are still like a million 99 camrys rolling on the streets which means something! It has been a great over-all value to own this car. My family has had no complaints until I messed up the paint job.
Primary Use: Commuting to work
Displaying 1 - 10 of 44 1999 Toyota Camry reviews.
Looking for a Used
Camry
in your area?
CarGurus has

78,101

nationwide Camry listings starting at

$1,500

.