1999 Ford Crown Victoria
User Reviews
Average Ratings from

21

reviews
Performance:
Appearance:
Build Quality:
Overall:
Review Highlights
Click to filter reviews below
Displaying 1 - 10 of 21 1999 Ford Crown Victoria reviews.
Paul

writes:
1999 Ford Crown Victoria 4 Dr STD Sedan
Review
Pros
Old police package car- great fun!
Cons
putting it in the garage
P71 Crown Vic Police Package — this is one of the most fun cars around. Fast powerful it doesnt even breathe hard on the interstate. No problems so far. huge trunk. barely fits in the garage though! Most people probably dont like the styling, but I love it
Primary Use: Family transportation
Looking for a Used
Crown Victoria
in your area?
CarGurus has
1,017
nationwide Crown Victoria listings starting at
$2,500
.
Tom

writes:
1999 Ford Crown Victoria 4 Dr LX Sedan
Review
Pros
Way easy to drive. Everyone thought it was an unmarked unit, so I pretty much sped everywhere and no one stopped me. Great highway cruiser, most people would change lanes and let me by quick.
Cons
The transmission started to slip a little towards the end. No ABS. Thirsty.
The Best Car I've Ever Owned — It was a Police Interceptor model. I had to drive down to Miami to find her. She was to me, the ultimate car. Big inside and out, rear wheel drive, good power, great sound, high intimidation factor. Just a great car. I liked how she had all the upgraded, heavy duty parts. She even had sub frame connectors. My brother slid her into the midpoint bridge support and we fixed her. I plowed into the side of a school bus one morning and we had to say goodbye. Still miss her.
Andrew5572

writes:
1999 Ford Crown Victoria 4 Dr LX Sedan
Review
Pros
- Excellent reliability/ruggedness
- Good highway fuel economy
- Good high speed stability (not easily effected by crosswinds)
- Very comfortable
- HUGE trunk
- Inexpensive maintenance and insurance costs
- Cops often ignore your wrongdoings
Cons
- Conservative styling (some think the car is boring, I think it's classy)
- Moderate handling

* Transmission Note:
I recommend changing the transmission fluid every 30,000 miles - this will keep the transmission's torque converter happy. Some owners have reported "torque converter shudder", this is a weak point of the car. A Ford mechanic once recommended driving around town the OD set to off to reduce wear and tear on the torque converter. In short, if you take good care of these transmissions and don't drive the vehicle like a nut job all the time, it would be safe to expect nearly 200,000 miles with the original transmission. That is what my dad achieved with his 92 Grand Marquis.
Best Kept Secret — It's conservative styling may seem bland to some, but beneath the exterior is an extremely well built car. This car humbly serves for over 80% of law enforcement and nearly all Taxi Cab companies. This in itself is a testament to reliability and ruggedness of the vehicle. In addition, the Crown Victoria has received a frontal 5 star crashtest rating from the NHTSA for 12 years running and is also the ONLY car in the world to be tested to a 75mph rear end impact by law enforcement agencies. The Crown Victoria/Grand Marquis/Town Car are amongst the only cars today to use "BOF" (Body on Frame) construction as opposed to "unibody" or "unitized" construction. By a simple frame of reference, nearly all pickup trucks (with the exception of the Honda Ridgeline) use the same engineering principle. Do not forget to note the car has a gigantic trunk at 20.6 cu ft. If you threw a bean bag and a flash light in there, a 7th passenger could comfortably travel with you. But I don't exactly think that's legal. Ford refers to the vehicle as a "modern classic." The original platform (code named Panther) dates back to 1979. It is one of the longest lived platforms in the auto industry. The current CV uses Ford's 4.6L SOHC 2V V8, which has been in use since the 1992 model year. The engine has received many refinements, most notably in 1998, when improved valve guides and coil on plug (COP) ignition were introduced. The 1998 model year introduced many other improvements such as Watts linkage to the rear suspension and a revised roofline to match it's sister car, the Grand Marquis. The CV achieves remarkable fuel economy considering it's overall weight and engine displacement. The Crown Vic I currently drive typically achieves 22mpg and 25+ on the freeway. I consider this remarkable for a 2 ton RWD car with a V8. Crown Victoria's are easy to keep due to their low maintenance requirements and cheap insurance costs. Used Crown Victoria's can be found for a inexpensive cost due to their low resale value. I picked up my 99 in '06 w/98k miles for about $6300 in excellent condition. Many of the civilian CV's are commonly owned by the elderly and can be found in excellent condition. Insurance cost is also extremely low, and I mean LOW... My previous vehicle was a '94 Mazda Protege and the Vic is only slightly more expensive for FULL coverage VS the LIABILITY only insurance I had with the Mazda. If you're into performance, these aren't the quickest or best handling cars on the road. There is moderate body roll while taking turns, although the rear Watts linkage suspension does promote good high speed stability. In addition, a Crown Vic will achieve the quarter mile in around the low 16's... not exactly quick but not exactly slow either. The vehicle does have good off the line pull due to a reasonable amount of torque (275ft lbs for the 99 model year). But again these cars are not built with high performance in mind, they're designed to transport people and things. If you're looking for performance, the 3V version of the 4.6L V8 in the current Mustang will develop more power and will shave about 3 seconds off your quarter mile time. *Maintenance tips/comments: Simply change the oil every 5,000 miles and pay good attention to other manufacturer recommended intervals. Being a RWD car, there are no CV joints to worry about and all the wheel bearings are permanently sealed. The chassis is also permanently sealed and the u-joint on the drive shaft does not require lubrication. The brakes on this car have high longevity. After owning the vehicle for nearly two years and 30,000 miles, Les Schwab still tells me the brakes are at 80% (whenever I take my tires for rotation, about every 5k), I find this astonishing compared to my previous vehicles. There have been times when I've really had to jam on those brakes hard. So, I know I wrote a book about these cars... But if you're looking for a used car that's safe, rugged, reliable, and comfortable, DO NOT hesitate to add the Crown Victoria/Grand Marquis to your list. It is one of America's best kept secrets.
Chris

writes:
1999 Ford Crown Victoria 4 Dr STD Sedan
Review
Pros
performace, comfort, size
Cons
Fuel milage, resale value, looks like a cop car
P71 — With it being a former police car, it gets people attention. It handles decently for such a large car, and has decent straight line performance. At 124,000 miles, there are a few squeaks and rattles, but it's solid for the most part, being a full framed car, however, resale value is horrible on Crown Vics.
Primary Use: Commuting to work
Tom

writes:
1999 Ford Crown Victoria
Review
Pros
Performance, Safety, Police-look
Cons
Fuel Economy (23mpg highway)
skaizun

writes:
1999 Ford Crown Victoria 4 Dr STD Sedan
Review
Pros
Durable; comfortable; very few and low repair costs
Cons
Low MPG; half the IP lights failed; not user-friendly (i.e., radio out of reach)

I've Kept All Maintenance Records On A Spreadsheet: Total Maintenance Costs: $3.4k; Avg/yr: $1.9k! — Incredibly durable! I've had two minor fender benders, and it still shows well! Other than basic maintenance (fluids, tires, batteries), she's had only two "major" repairs: the idle air control valve failed after 5 years ($200 repair) and, just a few months ago, the end links needed to be replaced ($200). That's it! No muffler/pipe replacements, no belts, no spark plugs, no starters, no alternators, etc!!! The only issues: 1) Half the instrument panel lights failed after 6 years(I drive with the lights on, and, if I had thought about it, would have dimmed the panel lights, at least during the day; repairs would probably be costly; if it ever fails completely, I'll tape something like LED Xmas lights to the outside (i.e., the side facing the driver). 2) The radio is too far for me to reach (I'm only 5'10", but keep the seat pretty far back for comfort (any closer, and my knees would hit the bottom of the steering column). 3) I constantly cut myself on the top of the trunk lid, which has a metal chrome (?) strip that is not flush with the trunk lid, itself (I've tried glue, tape, and screws, but nothing keeps it flush; over the years, I've just dealt with it as best as I could!). 4) After the seventh year, the cruise control failed slowly, then totally. I found out, accidentally (while hand-cleaning the engine compartment), that pulling the vacuum hose from the power distribution box seems to reset it. I've had to do it twice in the past 3 years.
Primary Use: Family transportation
Brendan

writes:
1999 Ford Crown Victoria 4 Dr STD Sedan
Review
Pros
This car is cheap, fast, safe, easy to work on, and almost indestructible. Enough said.
Cons
I wish Ford put Cobra heads on these along with a tachometer.
1999 Ford Crown Victoria Police Interceptor - 4.6 Sohc V8 — The 4.6 is one of the best motors ever built. Its a small v8 but if your willing to put in money you have the same HP potential as a big block. Not to mention the engines damn near indestructible. The P71 (police) Crown Victorias are significantly upgraded compared to a regular C.V. The police cars are lighter, they have a stiffer suspension, dual exhaust, aluminum driveshafts, transmission shift kits and a factory computer tune. Only thing i don't like is the interior, but hey, it's just a cop car/taxi. Nothing a Mercury Grand Marquis interior cant fix. Even though it may run, a mechanics car is NEVER finished.
Alberto

writes:
1999 Ford Crown Victoria 4 Dr STD Sedan
Review
Pros
as close as it gets to having a Sherman Tank pose as a fast sports sedan
Cons
looks like a cab and has zero style points if you're trying to impress someone
Confident, Capable, Solid - Zero Style — awesome car - miss it as much as I miss my BMW's and my Land Cruiser ... ticket proof ! Very comfy daily driver and super safety (one of the last body-on-frame cars made) Stang sourced motor got surprisingly good gas mileage (17/24 real world). Great long distance driver and lots of space too. Neighbors loved it for it's "presence" although it did cause it's own traffic jam whenever on Rt66 or I95 for people around you would slam on their brakes as you pulled up on them. I want to get another one - regardless of price, nothing can tpuch a P71 for being the ultimate battle cruiser (aka daily commuter) - Super strong construction - Highly evolved for what it is (Crown Vics have been in production uninterrupted for over 50 yearsso it has no issues to resolve) - P71's do not actually say "Crown Victoria" anywhere on the car (it does say Police Interceptor though) - Nicely subdued but performance sounding exhaust - Easiest car to own (I've had around 30 of them), easy to keep up and very durable AND reliable - most parts are cheap and easy to get. - Performance is very good for a large vehicle but it's size and mass means it is not going to handle like a Miata in an autocross
Primary Use: Commuting to work
Jj

writes:
1999 Ford Crown Victoria 4 Dr LX Sedan
Review
bobfartley

writes:
1999 Ford Crown Victoria 4 Dr STD Sedan
Review
Pros
Quite roomy. The trunk is beyond huge. Super easy to work on.
Cons
Wish it had better gas mileage.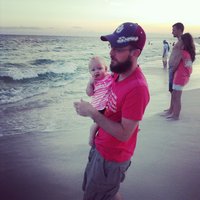 Bought A Grand Marquis Just Like It But A Model Year Newer. — As I stated earlier. I bought a car exactly like this one but with a few more luxuries. It is probably the easiest car I've ever worked on and parts are cheap because there are so many on the road. I can't wait to purchase a 2006 model in 10 years.
Primary Use: Commuting to work
Displaying 1 - 10 of 21 1999 Ford Crown Victoria reviews.
Looking for a Used
Crown Victoria
in your area?
CarGurus has
1,017
nationwide Crown Victoria listings starting at
$2,500
.