1999 Chrysler Sebring
User Reviews
Average Ratings from

22

reviews
Performance:
Appearance:
Build Quality:
Overall:
Review Highlights
Click to filter reviews below
Displaying 1 - 10 of 22 1999 Chrysler Sebring reviews.
PThomann

writes:
1999 Chrysler Sebring 2 Dr JXi Convertible
Review
Pros
Good fuel economy, fun to drive, overall an economical car to own so far
Cons
Small trunk, small back seat, not a family vehicle

Nice Style, Good Handling And Fun To Drive — I like the car to drive around for fun and on short trips. I would recommend this to anyone looking for a 2nd or 3rd vehicle just to drive to the store, go on short trips where luggage or storage capacity is a non-issue.
Primary Use: Sport/fun (spirited driving, track racing, off-roading, etc.)
Looking for a Used
Sebring
in your area?
CarGurus has
4,156
nationwide Sebring listings starting at
$1,800
.
Marc

writes:
1999 Chrysler Sebring 2 Dr JXi Convertible
Review
Pros
Looks!, gas mileage, the therapy it gives everytime you let the top down!, handling, style, feel, comfort, all the lights inside at night, its like a space shuttle, the factory infiniti stereo sound, safety, the list goes on and on, and did I mention Looks!?
Cons
maintenance is just a little high because the tires are 16's. I love the way the tires look though, theyre not those really flat ones, theyre just right. But theyre about a hundred bucks each for firestones or BF Goodrich's. Then the other maintenance is just the regular stuff all cars need except for one thing, every 15 years you need a 400 dollar conv top put on. So the maintenance is maybe a tiny bit higher than other cars, maybe not though.
Cant Go Wrong With A Convertible Sebring — For the money you can get a convertible sebring for, I dont think you can beat it. They are beautiful, bad a** looking vehicles that allow you to let the power top down for sun, fun and really some therapy if you need to feel a but of freedom sometimes. I've left work pissed off at times and put the top down, drove home 30 mins away and by the time I got there I was a new human being. Life was a bear one minute, great the next. The gas mileage is excellent. It got me through the high price time period, and now that gas is 2 bucks a gallon, its saving me a fortune with the 25 to 30 I get on the hwy. 23 in town! The 6cylinder cruises at 80 mph on the freeway with ease, comfort and smoothness. the handling is like a sports car, when you turn the wheel it turns instantly, cornering is fun, curves are exciting and driving with the top down is like no other. This is a gorgeous looking, stylish bad a** vehicle when you look at it. It can look mean and strong but at the same time it can look sophisticated as well, all in one! It has the best look that's timeless! The interior is like a space shuttle. The lights all around the car at night make you WANT to drive at night. If you get on the hwy at might, set the cruise control for 85mph, cut on a couple interior courtesy lights, you are liable to end up at a beach on the coast of some state hundreds of miles away! This car, mine is the 1st gen, 97-2000, is the absolute best, hands down car you can get for the money. I dont care what the maintenance is to keep it running right. I'd rather spend that maintenance money on my 1st gen sebring convertible that any other car out there that costs the same price to acquire. "Sedan Free since 03, Proud Of It"!
Primary Use: Sport/fun (spirited driving, track racing, off-roading, etc.)
Rob

writes:
1999 Chrysler Sebring 2 Dr LXi Coupe
Review
Pros
Still running with 250k miles.
Cons
Wide turn radius. Interior noise from doors and windows. Rough handling.
Good Looking Reliable Coupe. — It has lasted me for over 16 years and 250k miles. It's hard to make sharp turns and handles rough. It still looks slick despite its age. Handles great in snow and ice. The way the door closes and windows seal, a lot of wind and sometimes rain slips through the cracks. This also causes a loud ride (keep in mind this car is 16 years old)!
Primary Use: Commuting to work
Ed

writes:
1999 Chrysler Sebring 2 Dr JXi Convertible
Review
Pros
It was a fun vacation cruise around town kind of car.
A Convertible To Watch. — Despite all the criticism of Chrysler for its products, I found this car to be totally enjoyable. I owned it 9 years and it cost me no more than average. It was for me, comfortable, easy to drive and fairly good performance with the 6. It had good acceleration for highways and passing. The steering was responsive but then I don't necessarily drive like NASCAR. I got avg, 30-32 on highway. The driver's window had a slight leak in a heavy downpour. since it was a convertible, it had the usual noises and body movement but less than some other convertibles. I think it is one of Chrysler's better looking products. It was sleek and had great proporations. This was a great vacation car since it had a very usable, good size trunk. And we really did load it down on trips. I reached a point where at 100+k miles it was begiining to needs things and I couldn't justify spending that much money (still had original exhaust and timing belt, the roof was going to need to be repaired or replaced, due for breaks, etc.) If there was one thing with which I had a big complaint is the a/c developed problems the last couple of years and became a nuisance.
Primary Use: Commuting to work
Stott_A_1990

writes:
1999 Chrysler Sebring 2 Dr JXi Convertible
Review
Pros
Road noise is minimal, Handles well, is comfortable to be in and Excellent on gas!!!!
Cons
Automatic transmission makes a noise when switching into Reverse and/or drive (Apparently this is standard on all older Chrysler's)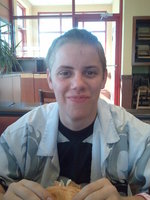 Excellent — I really don't have any complaints about this car, I bought this car used for $600.00 with no mechanical problems to speak of really, it does have minor cosmetic damage from previous owner and this car still K.B.B (Kelley Blue Book) at 1200 or more in it's condition, the only problem I really have with this car is the leak that places about 2-3 inches of water into the bottom of my car but that is on the mend overall this car is extremely solid and I would recommend it to anyone who wants a good reliable car.
Primary Use: Commuting to work
RickHin

writes:
1999 Chrysler Sebring 2 Dr JXi Convertible
Review
Pros
Power & handling. Fuel economy better than average. Convertibles are great WHEN you can use them.
Cons
This car is not the smoothest ride for sure. Because of the tight suspension for handling, it rides rougher than most vehicles.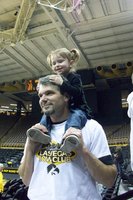 Overall Very Happy With This Vehicle. — There is mixed opinions by Sebring Owners. Especially the older models. Some people have excellent luck with very few repairs. They all credit Good preventive maintenance. But I bought this1999 Sebring in 2012 and there were no Car Fox maintenance records since 2005. I have always noticed an oil burning smell / small oil spots on driveway. My first two years were great but I hardly drove the vehicle (5000 miles). Since I started driving the vehicle full time 09/2013, it ran great until 01/2014. Since then I have had to replace Valve cover gasket ($500) Ignition switch ($150) and was told I will need to replace Timing belt very soon ($800). I have also done $300 worth of preventive maintenance (Plugs, Plug wires, Battery, Distributor)
Primary Use: Commuting to work
Nick

writes:
1999 Chrysler Sebring 2 Dr JXi Convertible
Review
Pros
Automatic convertible top, stereo with 6- disc changer, leather seats
Cons
Lack of power, novocaine injected handling, poor fuel economy
It's A Convertible And....... — This car lives on its convertible gimmick. Other than being a fairly affordable convertible this little else to add. Oh it's reliable and the maitenance costs are fairly low and it has a nice sound system but besides that its disappointing. The engine lacks power especially throughout the mid and high range of the tachometer. Handling is numb at best with no real road feel transmitted. The car suffers over moderate bumps and in potholes as the convertible top is far from rigid. The automatic transmission is slow with slow downshifts and even later upshifts. Fuel economy, particularily in stop and go driving, is not impressive with little in the way of performance to show for it. Its styling is bland lacking any distinctive trademark or feature. Not a driver's car.
thosem

writes:
1999 Chrysler Sebring 2 Dr JXi Convertible
Review
Pros
True four seater.
Decent styling, maybe a bit large in the trunk.
Tenacious cornering, with very little roll.
Cons
No manual transmission and fully automatic.
A bit softly sprung, though damping is decent.
In 70k miles, multiple disabling issues cropped up; expensive to fix.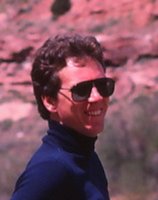 Good Convertible For A Family. — The basic design was quite good, with low stance, and good looks. Four wheel disk brakes were effective but tended to get lumpy and need new or returned disks. Anti-sway bars made for flat cornering that was reasonably impressive and relatively free of understeer or torque steer. My chief complaints were lack of control of the automatic transmission, soft ride, and troublesome mechanicals (brakes, transmission, fuel pump, distributor).
Primary Use: Family transportation
tommcmanis

writes:
1999 Chrysler Sebring 2 Dr JXi Convertible
Review
Pros
Aggressive styling,leather seating,awesome hvac, well placed controls, and convertibile!
Cons
No ashtray,short life top, some really complicated repairs,underseat amplifier so in a good rain storm floor is soaked, amp is cooked, 470.00 worth from dodge and is convert specific.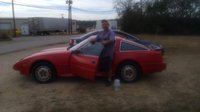 Great Convertabile — Nice body lines that were typical of chryslers hey days fully functional,a trim level for everyone base, 2.4 , base two 2.5 v6. The jx, jx silver package, jxi and jxi gold package. Back to the review upon starting the jxi gold its tan or grey interior seem to have lots of leg room and not shoulder to shoulder to the passenger,the six way power seat makes for a comfy ride the lumbar support helps on long drives. Once you drop her in drive and start rolling a stab ofthe gas and you become aware this aint grannies car, great milage as long as you leave your lead foot at home.when buying a jxi. Condition,condition,condition. So you dont end up in a money pit. The short life top is a bummer once the glass pops out tops toast,the cost has dropped alot, I do not endorse the pvc back "glass" fogs in 6 to 10 months.steering crisp and sharp even at high speed,a sway bar and tighter springs would make it a touch more stable in corners,the braking is so so tires really affect this (ie)cheap. Rear adjusters seem to need alot of attention. Visability w top up the side mirrors are a best friend.
Primary Use: Sport/fun (spirited driving, track racing, off-roading, etc.)
tliddle

writes:
1999 Chrysler Sebring 2 Dr JXi Convertible
Review
Pros
It's a drop top - what ELSE do ya' need? lol
Cons
There aren't always enough days in the year to appreciate having a convertable.

1999 Chrysler Sebring Convertable — I LOVED THIS CAR! The day I drove it home it was October in GA. It was about 50 degrees out but I drove it home with the top down. At a stop light, another convertable pulled up next to me - looked at me and shook his head. He rolled down his window and said, 'How long you had your car?' and I let him know I just got it... he laughed and as the light turned green we both drove off laughing... I saw him a few weeks later - this time with colder weather, and my top was up... he noticed me and rolled down the windows and said, 'A little too cold for it to be down today, uh?' it was funny... For a few years we'd see each other in traffic and wave... She recently blew a head gasket and the lower end... she's rolled her last mile. It saddens me to even see another Sebring on the road - I will miss her but... her replacement is on her way and it's supposed to be a beautiful weekend!
Displaying 1 - 10 of 22 1999 Chrysler Sebring reviews.
Looking for a Used
Sebring
in your area?
CarGurus has
4,156
nationwide Sebring listings starting at
$1,800
.