1999 BMW 3 Series
User Reviews
1999 BMW 3 Series
Review Ratings
Average Ratings from

61

reviews
Performance:
Appearance:
Build Quality:
Overall:
Review Highlights
Click to filter reviews below
Displaying 1 - 10 of 61 1999 BMW 3 Series reviews.
Aaron

writes:
1999 BMW 3 Series 323i
Review
Pros
Performance, value, quality.
Cons
Cost of ownership, poor fuel economy.
I Miss Her.... Sometimes. — This little car surprised me every day. It was just as powerful as any sports sedan I've driven, yet as classy and refined as a luxury car. It was 12 years old, but it's more solid than any other car I've had for any considerable period of time. It was also roomier than you'd expect: I'm 6'8" and fit comfortably. As far as ownership, it could be a pain if something goes wrong. However, that's a big if. I rarely had to even think of maintenance beyond tire rotation/oil changes. But when something did happen, it was very expensive... particularly for a college music student. But it made up for that when you hit the gas on a wide open stretch of road and just let her run!
Primary Use: Commuting to work
Looking for a Used
3 Series
in your area?
CarGurus has

34,798

nationwide 3 Series listings starting at

$1,995

.
Drake

writes:
1999 BMW 3 Series 323i
Review
Pros
It looks GREAT! Its a real eyeturner
Cons
Replacement parts and aftermarket parts are pretty expensive
Bmw — Great car. Best ive ever owned! I love my BMW. it performs quite well for its age. I clocked 0-60 at 6.8 seconds. It is a blast to drive. Its quick and gets great MPG's. The only downfall of the car is that its a pain to work on and replacement/aftermarket parts are pretty expensive. All in all though its a great car. Ill never own another car that is not a BMW.
Primary Use: Commuting to work
Chris

writes:
1999 BMW 3 Series 323i
Review
Pros
Its a beemer....plus all the other points above.
Cons
fuel economy, poor luggage space, garage bills.....umm thats about it.
Excellent Long Distance Driving Machine, Just Eats The Miles Up. — Reasonably quick, excellent on motorways and backroads(especially the tight and twisty ones), superb handling and fully loaded with air con, cruise control and something called traction control...etc
Ken

writes:
1999 BMW 3 Series 328i
Review
Pros
Wonderful Ride & Very Fast
Very Fast And Dependable Machine — Great car for blowing whole-shots. This car had tons of power but the rear tires kept going bald. (Hmm, I wonder why?) Almost silent ride and over 32 mpg on highway, 23 mpg around town. Not bad for 1999. This car was special ordered with a very rare Aerodynamic Package from the factory. I had to wait 3.5 months until it arrived.
RE

writes:
1999 BMW 3 Series 328i
Review
Pros
-Peppy straight-6 engine
-Lots of little convenience features
-High level of refinement
-Available 5-speed which does not restrict other options
-Attractive styling which calls attention to the sportiness
Cons
-Expensive compared to the competition
-Higher-than-average cost of ownership
In A Class Of Its Own. Review In Progress — At first glance, the E46 BMW 3-series is just another compact sedan. But there are a multitude of small details that truly set it apart from the competition. It's clear from the styling that this car is sporty. A low roofline, long hood, and purposeful curves give the car a profile that suggests speed. The entry level 3-ers (318i and 325i) may not live up to their image, but the 328i, equipped with a 193hp straight-6, is indeed fast. There is ample torque from low RPM in the first three gears, and once you get the revs above 3500 in any gear, there's enough to press you firmly against the backrest. Inside, the atmosphere is one of warmth and comfort. The soft leather and shiny wood trim provide the ambiance of a cozy living room. Standard equipment includes automatic two-zone climate control, memory power seats, one-touch windows all around, and steering wheel audio controls—small conveniences that become hard to live without once one has become accustomed to them. Options include a sport package that upgrades the already nimble suspension, and a premium Harmon Kardon stereo that is specifically tuned to fill the car with well-balanced sound. Unlike most new cars, your available options are not limited by selecting a manual transmission. And you'll certainly want to go for the stickshift if you want to properly appreciate the driving experience this car can provide.
Primary Use: Sport/fun (spirited driving, track racing, off-roading, etc.)
Sam

writes:
1999 BMW 3 Series 328i
Review
Pros
Engine, performance, looks, handling.
Cons
Economy, not quite as practical as it could be, speed cameras.
I Would, Every Time. — Basics: RWD, straight six, naturally aspirated, 20 year old chassis design. Engine: a masterpiece. Sounds great, goes incredibly well, easy to maintain, surprisingly easy on fuel. 24 valves as opposed to the older 12v units. Handling: steering is quite remote, but reassuringly weighted and accurate. Chassis is FUN, but can bite if you are heavy handed. Very tractable, easy to drift, and a great kick on twisty roads. Suspension more suited to cruising than sports driving, but more than acceptable. Brakes aren't great, but do the job. Acceleration/speed: fast. Pulls eagerly from 800rpm, once it hits 4,500 it'll howl all the way to 6,400 in a delightfully addictive fashion. Powerband is full all the way round the rev range. From 20mph, you can use 5th all the time. Power can be increased easily with new intake manifold & remap. Practicality: better than most BMWs, but not amazing compared to many family hatches due to RWD layout and contemporary engineering. Boot can fit plenty in it- I've had four suitcases in there- but it's not a typical square loading bay. Rear seats are best for shorter people, or short people in the front so the seats can go forward. Quality: very good. The car is 13 years old and feels tight, strong & solid. Interior is very dated, but well built and comfortable. Very little rust outside, shutlines are great. Je ne sais quoi: it's a personable car, this one. They get under your skin. It may not be incredibly economical, but 30mpg combined is not to be sniffed at from a large straight six with no turbos going on. It feels loyal, enjoyable and fun. I'm very attached to mine.
Primary Use: Sport/fun (spirited driving, track racing, off-roading, etc.)
Ed

writes:
1999 BMW 3 Series 328is Coupe
Review
Pros
goes well for a heavy car comfble good handling
Cons
bit thirsty on fuel when driven hard
1994 Bmw 320i Coupe — looks great handles well and good value for money looks a lot more expensive than it really is. Interior is a bit basic bevrything is easy to reach. Running costs are nowhere near as much as people seem to think I average about 35mpg which aint bad for a 2 litre.
Jonas

writes:
1999 BMW 3 Series 328is Coupe
Review
Pros
Feels lika a sports car but is also practical for the small family
Cons
Expensive spare parts
Sport Car For The Family — This car is an absolute beauty. The exterior and interior is just so slick and tight. The car has the feel of a sports car with the legendary BMW handling. Steering and engine are extremely responsive and the driver is in total control. I really miss this car, it was so much fun.
Muslim

writes:
1999 BMW 3 Series 328i
Review
Pros
Nice car, Looks sexy even though it's old model, sporty, it has nice handling and stability specially in corners and it became better in handling after I replaced its 16inch wheels to 17 with PIRELLI tiers. it's comfortable better than many Japanese and American cars in the same level. the build quality is very good. I like how it has strong body specially the front and rear bumpers.
Regarding the maintenance, since I don't depend on the dealer in this thing, so I can say it's fair.
This car is good when it comes to safety, the control is in your hand. it has around 8 airbags.
last.. it's fun to drive.
Cons
since this car is 1999 model which means its first edition of it's model, it has some issues, and many parts upgraded to new design. of course as most BMW cars, they have cooling sys failure every 2 years or every 100k. At 180K I have strange fuel smell from evaporation sys. the carbon canister, replaced by new from the dealer, but the problem still there!! it seem it has a problem in the fuel expansion tank but I'm not sure, the fuel consumption increased because of this problem.
The AC Evaporator start leaking gas at 200k, the spare parts and repair will cost around 700$. this is the cheaper price I've got.
Since I bought this car (Used with 48000km) I have trans shifting problem, its shifting hard 1st to 2nd especially when car is cold. Also when I rev it will do it from 3rd to 4th gear at normal temp. trans fluid and filter changed twice form dealer , nothing changed, still I'm having this problem. but I can live with it. it's not annoying me too much.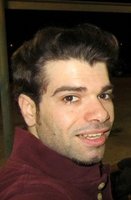 I Like It. Even If It Has Problems. — What I like in this car: the build quality and the look, the handling, the safety, the performance of the accelerating & breaking. What I don't like, -The sound sys is not that much that much even though it's hifi sys, I upgraded the speakers by jbl(did some modification to fit them), and replaced the stereo from newer model 2004 CD. and add GROM audio to add aux USB, Bluetooth. Now it's more than fine. -It didn't have xenon headlights, I've retrofit them my self. -It has square steering wheel with no control buttons on it, no cruise control. I have retrofited the sport steering wheel with cruise control and sound buttons. - the cooling sys it doesn't last longer.
Clayton

writes:
1999 BMW 3 Series 328i
Review
Pros
Super nice factory sound system
Has plenty of power
Handles well
Cons
the wheels turn black after only about a week because of the brake dust but this happens on all bimmers
Displaying 1 - 10 of 61 1999 BMW 3 Series reviews.
Looking for a Used
3 Series
in your area?
CarGurus has

34,798

nationwide 3 Series listings starting at

$1,995

.