1999 Audi A4
User Reviews
1999 Audi A4 Review Ratings
Average Ratings
from 48 reviews
Performance:
Appearance:
Build Quality:
Overall:
Review Highlights
Click to filter reviews below
Displaying 1 - 10 of 48 reviews
1
2
3
4
5
Next
Dylan

writes:
1999 Audi A4 2.8 Quattro Review
Pros
I like the fuel economy on the Hwy. I like the looks. I also like the handling.
Cons
The cost of repair is overly high. Random check engine lights that are inaccurate and the rear seat is too small.
Great Car If You Have A Little Extra For Matinence. — Great car for a single person or married couple. Not the greatest for back seat its pretty small. The over all cost are kind of high. This car is a very fun car to drive. It is practically a snowmobile in the winter.
Looking for a Used

A4

in your area?

CarGurus has

10,131

nationwide A4 listings starting at

$3,200

.
Karol

writes:
1999 Audi A4 Review
Pros
Nice, solid and quality interior and overall feeling of the car
First Car I Bought Myself! — I bought this car like few months ago. It was originally owned by German lady who really cared about the interior. Was the great deal I think because I haven't spent a penny for repairs. Of course except the usual things like motor oil, break liquid, servo liquid, etc. I really like the feeling of the car once you get in; it makes me feel safe and comfy. Event it has an engine like 1.6ccm I can enjoy the sport ride. I'm gonna definitely stay with Audi for the future. Especially interested in the new Audi S series. I'm looking forward to get one.)
mayobrain

writes:
1999 Audi A4 2.8 Quattro Review
Pros
Acceleration, handling, really fun to drive, comfort, cabin serenity, emergency kit accessories, trunk space, kid seat considerations, trunk pass-through and split folding seat, looks, and overall grace of aging. It's better than a new mid-level car - for $20,000 less!
Cons
As you would expect even buying this new in '99 the cup holders suck. We bought it used, and so the aftermarket stereo isn't yet properly wired to the speakers - and the back seat wouldn't be great for adults on long trips, but fits a carseat and 2 boosters no problem!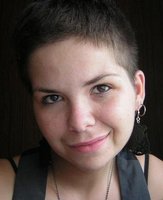 Audi Made A Great Car In '99! — We more than feel safe and confident in this car - it's a flat-out joyous machine to own. The driving dynamics haven't degraded in the slightest. Stays on center easily and precisely carves corners with highly responsive pep and agility. Everything still works great, but the cup holders are poorly placed and tiny. We were a little concerned about going to a small sedan from a station wagon, but there's plenty of room for us, our 3 kids and all the stuff that comes with kids. The trunk is huge and cabin space is intelligently designed. A genuine pleasure to own, and we know it will hold most of its value even after we're done with it!
Primary Use: Family transportation
Forrest

writes:
1999 Audi A4 1.8T Review
Pros
Power. handling, braking, interior, gas mileage
German Engineering — From the factory its peppy but with the GIAC 93 oct. tune, turbo back catless exhaust, forge splittR valve, and custom intake, it is a pretty fast car capable of spinning 1st and 2nd with crisp but not hard gear changes. It handles very well although there is roll to be expected since it is not quattro and the brakes are amazing. It gets over 400 miles to the tank even with all these modifications and that "WHSHH" of the blowoff/DV valve is so much fun to hear. It spolls the small turbo fast to 18psi and makes the car feel like a powerful v6 rather than a tiny 4. The interior is the best part and the car is built like a tank.
Primary Use: Commuting to work
Engin

writes:
1999 Audi A4 1.8T Quattro Review
Combine Performance And Quality — the performance of my car is very good for me. And then, it' s very smart and material used of the car is high quality. Next, its acceleration time suprises me. But fuel consumption is trouble for me. Regardless, i give up never it..
Primary Use: Family transportation
Tony

writes:
1999 Audi A4 2.8 Quattro Review
Perfect Car — Like everything...hated nothin car was very solid. it rode a lil bumpy after i had the rims put on but what do you expect. fit and finish was great. rear leg room coulda been a lil larger. taht is it i guess no big complaints about the car from my end
Peter

writes:
1999 Audi A4 1.8T Quattro Review
Pros
comfortable, great sound, brakes and acceleration
Cons
heavy, bad clutch, needs snappier handling
Well Worth The Money — i must say that the audi is a very well manufacturered car. that thing is a tank. i've only had to do the general maintence on it; never broken down yet. knock on wood. it's got good acceleration, great brakes that could stop a train. everything on the interior is very fit and tight. the bose sound system is amazing. i'll never change it. love the audi styling, very simple but gorgeous. the red paint seems to change to orange under certain light. i bought the car for 11000 with 140k on it. at the milage you would expect to seee some decrease fuel economy but no. i get almost 1000km out of a tank on the highway and 600 from strictly city driving. insurance is a killer though. seeing as i'm only 22 that may have a big influence on my $225 a month bill. i do however have a couple complaints about the car. first off, it could always use more power lol. audi uses a duel weight clutch which i don't particularly like, it doesn't grab solid when it should. driving it as well is fun but i feel like i'm driving an old man's car with the way it rides; very rolly and heavy feeling. and the handling could use some tweeks to get the added turn in thats required for those tight corners. so overall i would recomend this car to anyone who thinks they're worth the luxury.
Eggie3

writes:
1999 Audi A4 1.8T Review
Cons
Needs a good driver.
1999 Audi A4 — I got this car in 2007 great car. all wheel drive the only thing it was a little slow on the accelerator but once it got going she took off turns at 50, off ramps at 90 great drive. another down fall was the body was low. good thing it was such a little car and it only took up 3 quarters of a parking space ive seen many people hit the parking block with my car O__O. gas mileage is 16 maybe ? better off driving a hummer but its turbo and its quick. handles sweet. Drive safe. Dont speed life is too short. Take it all in
Willis

writes:
1999 Audi A4 1.8T Quattro Review
Pros
I like just about everything about the car!
Cons
I hate how expensive all the parts are!
Its A Great Car, If You Have The Money Deff Invest In One! — The car has everything a person could want in a car, and most of it comes stock with the car. My audi looks pretty good, but the ride is very smooth, n the car is pretty fast and handles pretty amazing with the awd system!!! As of now I have many aftermarket parts in my audi such as a turbo back exhaust, a full suspension system, 225amu full swap, upgraded gt-rs turbos, n a few other items. An audi is an amazing car!¡!
Primary Use: Sport/fun (spirited driving, track racing, off-roading, etc.)
Daniel

writes:
1999 Audi A4 Review
Pros
Great handleing you can even drive it in the winter with 18's on it. haha. Great ride quality
Cons
Very slow without mods
My 3rd Car — Great car, Most 1.8's have many SMALL motor problems but if you dont take care of them all together and keep an eye on them your car will be constantly in the shop. Great handleing but VERY slow acceleration without mods. Mine had the full ABT stage one set up with everything done to push 13 psi.
Displaying 1 - 10 of 48 reviews
1
2
3
4
5
Next
Ask CarGurus about the 1999 Audi A4
Average response time:
8.5 hours
,
# of Audi A4 owners:
6,720
Looking for a Used

A4

in your area?

CarGurus has

10,131

nationwide A4 listings starting at

$3,200

.