1999 Acura CL
User Reviews
Displaying all 10 1999 Acura CL reviews.
bigjoetwo2

writes: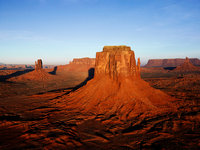 Looking for a Used
CL
in your area?
CarGurus has
285
nationwide CL listings starting at
$995
.
CraigV

writes:
Pros
Stylish, very reliable and economical. Fun to drive with 5sp MT
Cons
Prone to rust over rear fender wells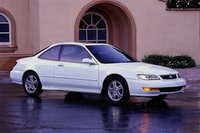 Good Student Car — I bought this car for my 16 yr old son. Wanted something reliable, somewhat sporty, and with a manual transmission. He drove it for over 3 years and had very few problems with it (rear brake calipers, exhaust system/cat conv, ABS wheel sensor). Very economical....22 city, 31 hwy
Primary Use: Family transportation
Kevin

writes:
Pros
Reliable, fast, and an excellent combination of luxury and sport.
Cons
Transmission could be a problem.
Worth Every Penny. An Excellent Drive In All Aspects And For A 1999, Holds Over Some Modern Cars. — A perfect balance between luxury and sport. Got a great deal on it used and I have had it since October of 2010 and it hasn't disappointed me at all. It is always such a smooth ride. With a V-6 engine, it accelerates very quickly and the 200 hp really packs a punch. Brakes work fairly well and the handling is decent; nothing to complain about though. It's too bad they didn't make the 99' year 3.0 model have a manual transmission, but for an automatic car this thing rips; and I'm not trying to toot my own horn. This car has said to have transmission problems after lots of mileage on the car, but I am just over 200,000 miles and I have not had any problems. I am a huge fan of the body styling for the car, very unique, especially the rear. The inside is full leather and has a very spacious back seat for a coupe. It has a 17.2 gal. fuel tank and gets 20 mpg around town and 28 mpg highway, so it's not the greatest on gas if you're constantly raising the rpm's. Overall an excellent car and to me it is extremely fun to drive and I would definitely purchase another CL in the future.
Neal

writes:
Perfect First Car — Good acceleration. Decent performance for a first car. Only 35000 miles on it. Im sure it will last me all through college. I put some aftermarket wheels on it which are alright. I did put in an Alpine head unit in so I can utilize my Bose speakers. It sounds amazing!
James

writes:
Pros
Uniqe, good mpg, luxury
Cons
Hard to find parts in North Dakota for one. Closes place is out of Minneapolis
My 2.3cl — Overhall it is a great car. Some people complain about the styling of the car but personally I like it because it is uniqe. The preformance is kind of lacking but that has been fixed for the most part with a variety of add-ons I have installed. Gas Mileage has improved since these add-ons and I would estimate it at right around 26 to 28 miles per gallon.
Chris

writes:
Christopher

writes:
Cons
hard to find parts for modding the engine. I have it off the road right now
Dennis

writes:
Pros
Quality, Uniqueness (you don't see alot of 'em on the road, may be a handlfull. Mine's lowered 2 inches, HIDs
Garrett

writes:
Pros
Fun to drive, Acceleration, Stereo
Cons
Rear End, Leather Seats
A Fun 4(5) Seater Coupe. — This was a fun little car, and I was sad to see it go. The acceleration on the car was surprising fast for a 4 cylinder. I have no complaints about the steering or braking either. The car is solid as a rock, I never had to do anything to the car, but regular oil changes, light replacements, cleaning, and brakes. The cost of ownership is fairly minimal do to its high build quality, and fuel economy. Even though the car is a 4cyl. it is quite fun to drive, and will fling around corners.
Primary Use: Commuting to work
Displaying all 10 1999 Acura CL reviews.
Looking for a Used
CL
in your area?
CarGurus has
285
nationwide CL listings starting at
$995
.