1998 Toyota Avalon
User Reviews
Displaying all 7 1998 Toyota Avalon reviews.
Russell

writes:
1998 Toyota Avalon 4 Dr XL Sedan
Review
Pros
Great gas mileage for a large sedan from 1998 (around 27mpg highway), roomy inside, premium sound got great bass, reliable car and repairs are easy for those DIY'ers.
Cons
The AC takes a while to kick in and actually feel cold, even after recharging.
Amazing Space Inside And Amazing Gas! — I bought this car with 198k miles on it for $700, I'm at 207k and have replaced the rack n pinion ($350). A deer ran into the side of this car, need to replace the fender, grille, and the headlamp and passenger turn signal... it'll cost around $500, regardless of that, this car is still going strong.
Primary Use: Commuting to work
Looking for a Used
Avalon
in your area?
CarGurus has
16,808
nationwide Avalon listings starting at
$1,500
.
lovejdmlife

writes:
1998 Toyota Avalon 4 Dr XLS Sedan
Review
Pros
fast lowered different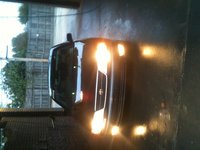 Toyotaaaa — i had a toyota avalov xls turbo and it was grea car to mess with but i traded for a honda and it was really good carr to drive and smashed on mustangs and honda but now i got a honda now i cant say nothing :)
Primary Use: Sport/fun (spirited driving, track racing, off-roading, etc.)
catfish

writes:
1998 Toyota Avalon 4 Dr XLS Sedan
Review
Cons
too much leg room in the back if not used

My 1998 Avolon Xls Feels Like My Last 1999 Mercedes E300 In Quality W/out The Expense. — Highly recommend. My XLS has around 80k on it, very smooth & very quiet. I like my pearl white exterior, combined w/the cloth interior. Too much room in the back being waisted if not used. Could fit a couple of 6 feet men in the back comfortably. To service the transmission is easy w/the drain plug on the pan. Oil is the same w/everything easy to get to. Doesn't use oil, stingy on gas & the motor is so quiet you can hardly hear it run. This thing is quality built to last.
Primary Use: Commuting to work
Charles

writes:
1998 Toyota Avalon 4 Dr XLS Sedan
Review
Pros
Seat comfort, performance, and looks
A Quiet, Comfortable, Japanese Buick That Would Make Anyone Happy Looking For A Large Car! — My first actually drivable car, a 1998 Toyota Avalon with 237,000 miles (If I remember correctly). It reminds me of an old man car, but that's the kind of person that I am! The color of the car is code 4N7 which is Sable Pearl. It's kind of a brown color that really doesn't show the dirt! She also has a sunroof, supposedly heated mirrors, and fifteen-inch alloy wheels. My Avalon is also the XLS model with ivory leather and power front driver and passenger bucket seats. I wish it had the bench seat, although it seems to be quite a rare option! The person who ordered the car, though, didn't order the memory and heated seat package! Leather can be cold in the wintertime without heat! The radio with CD and tape sounds great! It does have the premium sound package with seven speakers and subwoofer. That sucker will blow your eardrums out with the booming from the subwoofer! It kills my sensitive ears! Performance is exceptional. It is almost too smooth. You wouldn't know it was running if it didn't have a tachometer! One touch of the accelerator pedal, and you're flying in quiet luxury! According to Toyota the 3.0 V6 has 200 horsepower and 214 pound-feet of torque. It sure doesn't sound like it! Braking is quite good, although I've never had the chance to really test it out yet. Handling is kind of numb with no feeling. I don't really mind it though, you get used to it. One annoying thing is that the steering is so sensitive that if you turn your head without moving your hands on the steering wheel, the car heads that way! Build quality is top-notch, which is what should be expected with a Toyota. No squeaks or rattles to drive me nuts. I think the car was owned by a salesman, because the driver's seat is slightly cracked in a couple places, but the rest of the car is in immaculate condition! I don't think anyone had sat in the back seat before we owned the car. Some of the louvers on the passenger vent were broken by my mom, but that is not the fault of the car, just rough usage (thanks mom)! The appearance of the car is generic. Any oldster would be happy in this car! It makes me think of Kathryn Minner, the "Little Old Lady from Pasadena", and the lady who uttered the famous words "Put a Dodge in your garage, honey!" The appearance makes my conservative-styled self happy though. It's great compared to some of those other butt-ugly Japanese cars! Interior styling is also nice with fake woodgrain aplenty! It matches nicely with the ivory leather and brownish-gray dash pad. The seats are soft and supportive. It feels like its nickname a "Japanese Buick". The back seats are the most comfortable though, with the cute little reading lights that really do come in handy! I wish it had a trunk light, though! Lights also turn off automatically, good for a forgetful 18-year-old, and the interior lights stay on for a minute after the doors are closed. Cost of ownership has been quite minimal. The car could use struts all around, and an EGR valve, but that's about it, except for the usual maintenance. I would guess the miles-per-gallon rating would be somewhere in the mid-20s, which is not bad for the first Japanese full-size sedan. I wouldn't really know about the cost of maintenance, my dad owns his own auto repair business, so I don't have to pay for my parts, oil changes, tires, or any of that kind of stuff! Thanks, dad! He should pay for it though, my car has become the family wheels! Finally, to end these long-winded review requirements, the car is fun to drive. It has power when you need it, and people think it is slower than it really is! It throws some people off when my dad drives, it sure has power to spare! I wouldn't know though, I'm a stickler for the speed limit, I go no faster than the law allows! What normal teenager does that? Well, If you've made it through the whole thing I congratulate you! You've beaten my always long-winded writing! Thanks for reading! Oops, I almost forgot to mention that my dad paid only $2500 for this wonderful car, what a steal!
Primary Use: Family transportation
Steve

writes:
1998 Toyota Avalon 4 Dr XLS Sedan
Review
Pros
A Lexus without the Lexus price.
Wish I Still Had It! — One of the best cars I have owned. What this car lacked in design sizzle it more than made up for in overall quality and performance. After 6 years this car was as solid as the day it left the showroom. Truly one of the best values in the Toyota line up.
Primary Use: Family transportation
Jared

writes:
1998 Toyota Avalon 4 Dr XLS Sedan
Review
Pros
Great room and very nice ride.
Anonymous bought one because:
Displaying all 7 1998 Toyota Avalon reviews.
Looking for a Used
Avalon
in your area?
CarGurus has
16,808
nationwide Avalon listings starting at
$1,500
.