1998 Dodge Ram Pickup 1500
User Reviews
Average Ratings from

48

reviews
Performance:
Appearance:
Build Quality:
Overall:
Review Highlights
Click to filter reviews below
Displaying 1 - 10 of 48 1998 Dodge Ram Pickup 1500 reviews.
Aaron

writes:
1998 Dodge Ram Pickup 1500 2 Dr ST Standard Cab LB
Review
Pros
smooth ride with sufficent power!
Cons
Had trans problems like every other dodge.
Looking for a Used
Ram Pickup 1500
in your area?
CarGurus has
10,978
nationwide Ram Pickup 1500 listings starting at
$1,000
.
ichap003

writes:
1998 Dodge Ram Pickup 1500 4 Dr Laramie SLT 4WD Extended Cab LB
Review
Pros
It will start right up, and go whenever I need, The 4X4 is amazing in the snow anti is such a comfortable ride i am in love
Cons
the fuel economy is it, and its because its a truck, so accept it and the dash cracks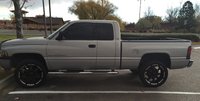 Wife Named It Rambo, Plus Buying Tips For Almost Any Car/truck/suv — Truck, I have had many a car in my time, since i started driving at 16. I have had Honda's Acura's, one in the same of course, Toyotas, BMW's, Subaru's and Ford truck. I can't really find much wrong with this baby. The size, I am 6'5" and i have many an injury that caused me to be medically retired from the army this last year. By G-D I have nothing but praise to say about Rambo. This thing is a champion, starting up immediately, driving as far as i need and not having any issues what so ever. Reliability, now I have heard stories about how unreliable american made cars and trucks can be, and i have heard it many a time in regards to Dodge. The theory being it was a Wednesday truck, you know Monday the worker just got off and is pissed, Wednesday they're working full steam ahead and working hard and well, and then Friday they don't care and basically crap on it as its working. I think she's a Wednesday truck if that ideal is actually the case. But lets see here, the engine in this beast is the 5.9L 360 ci engine, It has been around and made by Dodge in some way for 30 plus years, talk about the time to engineer and try perfecting something, and having the ability to refine an engine and seriously try making it the best that is out there. I think that they did this, an engine in a truck, built to do exactly what a truck is meant to do. Pull something, tow, haul whatever may tickle your fancy that is. But with an engine that has 245ish Horses and enough torque to pull what you need, by G-D that is what you need if you're trying to have a workhorse. Its not a get up and go, thats not what a truck should be, all these new trucks are a joke, acceleration is not what you should be wanting or looking for in a truck, you should be looking for something that will pull whatever you want and be reliable when doing it, not something that can hardly pull anything but be able to accelerate really fast. So power wise, it is perfect for what a truck should be, not a sports car, but a real machine that is going to work for you. Looks and Style, Good G-D does Rambo look mean, Tall sleek not some box on wheels that looks like someone from the 70's designed it and it didn't change for so long you could hardly tell a new model year from the last. This Ram was designed to not look like the rest, but to look big and to sound big, Dodge/Chrysler swung and they knocked this design out of the park. Its true, this design made Dodge trucks in those years some of the best selling in the world, Unfortunately they didn't see the fact that a truck that looks mean and sounds mean that could actually be reliable and to the work of a truck was a winning combination, So the following model years removed a workhorse engine, and replaced it with a much more unreliable engine and decided that Speed is what people should and do want, not a truck that is reliable and looks great that can pull, a truck like the new rams, and the 5.7L hemi, are a blasphemous claim to be a truck, for shame. Like the looks maintenance is a breeze, cheap and damn straight forward to do. Sit in the engine bay , one foot on either side of the engine, i can easily do anything that I need to do, comfortably and in a breeze. Plus the price is so amazingly cheap, parts are almost free, again what an amazing thing. Seating, again, being a tall individual, that has back problems, the seating in the front is amazing, comfortable and adjustable, there is one thing that I wish that I had, and I really do miss from my BMW, that was my last car, Butt warmers, if the truck had those, and I didn't have to pay for them, I would never ever sell or trade this baby in. i mean front seats that are comfortable, and that stay comfortable for those long trips, wow great. Now the back seats, they remind me of my beem, front seats that go back to the point where the back seats are well, pretty much imaginary. Mind you, moving the front seats up, gives plenty of roman even in the front you still have a comfortable ride. I however do not generally have any guests in the back seat, I stand the seat up, its so convenient, and I put my Pups in the back, and coach the rear glass and the rear side windows for them, and they LOVE it so much. Handeling, Now this is a truck one to hit at. I do not currently have a lift kit on Rambo, but I wouldn't mind doing a small lift, 3 or so inches all around, slightly more in the front to level it out. It is a truck mind you, so the turning radius is going to be much bigger than say an SUV or a sedan. Its a Truck, and for a truck this is really refined compared to some others that I have driven. A Ford, GM, those in relation to the same year as Rambo handle like well, as my dad described to me as a young man. He used to own a 67 GTO, I wish he had kept it for me sadly he didn't, he described the handling of the GTO as this, It was amazing in a straight line, but when you slowed down the engine wanted to keep going forward and the rest of it would generally not follow the steering in regards to where you were wanting to go. Those truck I mentioned, are great in a straight line, but they're not the most elegant in any other direction. Now I'm nit saying the Rambo is a ballerina, Because she's still a truck, but compared to the Ford F-150 I used to have, it is like a butterfly to the F-150's well rock. handling for a truck, is very refined, but at the same time you still know its a truck not some low to the ground sports car, so it is tight and refined for steering and handling but the truck still reminds you that it is a truck, by not bing nimble or quick, but not like a Ford or Chevy, it doesn't seem like it has two left feet trying to dance. As a family Car, it is simply not that. Its a truck, a great truck. If I had kids, I do not I have fur babies, so I will describe it as that. My kids Love it, We go outside to her and i open up the Back door and all three pile in, They know that were going on an adventure. They stuck their heads out the back window, not paws just heads. They are excited and absolutely love to go for a ride, anywhere even if we are just going for a ride, They simply love it, They fit in easily, I have three dogs, A Siberian Husky, Full breed, a Miniature Labradoodle still 30ish pounds just not Super Tall, and I we have a Shitzu - Chihuahua, of course he is the leader of the pack at a whopping 7 pounds. So overall in regards to a Family Truck if you have Dogs as your babies and not actual babies, like me, then it is perfect, and If you have an actual baby, I would have to say that It would still work Great for that, as long as you have the extended cab with the 2 back suicide doors, not just the extended cam and no back doors, those back doors make all of the difference in space and convenience. Cargo Capacity, Now This is the bread and butter. This Truck is meant to do exactly what trucks were designed to do. Pull, Haul, Tow, you name it and it will do it. Not only will it pull 3 times its weight using a trailer but it will do it and feel like she could pull so much more. Now keep in mind these trucks are getting older these days, so you should really ensure that the transmission and engine have been maintained very well before you start trying to pull anything. Otherwise you may end up with a paperweight, and not an extremely capable truck, that would outlast you and your children. The capacity is well, what it should be. It feels like she could pull so much more, and the interior is so comfortable, with items stacked in the back seat area, in the trucks bed and if i need to a trailer. It can do anything that you ask of it, with the 1900 pound payload i.e. bed capacity and the 11500 towing capacity, but remember that is that max an you shouldn't ever pull at the max capacity especially on older vehicle such as these are. Fue Economy, Now that may be what is on some of your minds, remember it is a truck, an older one at that. I have been getting consistently 17-18 around town and i get 24+ on the highway, that is actually impressive considering the size of the engine and the non aerodynamic shape of the truck. You probably could match those numbers, and I'm only estimating on the city MPG, I was at 270ish miles and a half of a 22 gallon tank before I had to do some work on my stereo, wiping the trip meters memory, and I never really track that anyway. But to get those numbers I Did this. A tuneup with all Accel parts, cap rotor plugs wires and even the coil with an adaptor, this by itself made for a great leap in both performance and MPG. Regular oil change's with fully synthetic oil, and at least one quart of lucas oil additive, this of course is a detergent and oil stabilizer, therefore making everything more lubricated and spinning with less friction, providing easier movement for the internal parts. less friction and a better ability to move = more MPG and power that is right there when you need it an want it. The next thing that I got for Rambo was a 52mm bore Throttle body, the OEM one is something to the tune of 47mm i think. The TB is made by Holly, the same as the OEM but assembled with components of higher quality, not for mass production. This basically increased the dynamics of the engine itself, more air in better return on power and better fuel economy, unless you're coming n that right foot. The next thing that was added to the engine of Rambo to increase the MPG was a "cold Air Intake" with an atmospheric box, aka the hot air from the engine is blocked completely from the intake plenum. Finally, I also changed the Fuel Injectors, from the original 1 nozzle injectors, meaning there is one nozzle spraying a direct jet, to four nozzle injectors, that read the same fuel over a much greater area and making the Air and fuel to mis at a much better rate. Now these all combined plus not keeping your foot depressed into the peddle will increase your MPG, keep in ming however, this truck is both older and heavier than newer trucks and before I got all of this don't I was averaging around 13 in town and 18 on the highway. Fuel economy for an older truck is great, and besides if you're adding things to increase fuel economy on a truck you need to remember that this generally will free up power so in the case of the original power being 245ish HP and once I get the headers and some other minor things in like a tune and things like that < I should and you could, Be getting 20 around town without romping on the gas peg and 27+ on the highway. O and in 4X4 you may expect the MPG's to drop exponentially, this is true the fuel economy drops, but it is only a marginal drop, from 17-18 around town to around 14-16, running AC however, makes that from to sub 10 MPG. I don't include the Highway MOG in 4X4 because the max speed is 55, so simply don't do it, you may hurt the best truck you could get for an older one that is. Overall, This is an amazing truck, it is comfortable, and reliable, has plenty of power for you to pull anything, and you can take it on the highway and cruse all while getting 22ish MPG without anything really done to it. If you do like I did, A bigger Throttle body, better Fuel injectors, a Throttle body spacer, regular maintenance included in that regular fuel services and transmission services. Simply not things off that are easy not but may become more difficult in the future. This truck the Ram 1500 from 1995-2001 will run, it will pull a horse trailer, haul furniture junk, full cars rescue people on the side of the road that may need your help, and over all it will be a reliable, beautiful looking Truck that can get amazing Fuel economy, for a Truck that is, and is one of the most comfortable rides you could possibly have the pleasure of owning. I would recommend this truck to almost any person, if you are willing to drop money right off of the bat to make sure the truck is going to be sound here are my tips. 1. Get a fully synthetic oil change with one quart of Lucas Oil Stabilizer in it 2. Get a Holly 52MM throttle body and a throttle body spacer, allowing air to mix more fully 3. Get Fuel injectors made by Chrysler that are 4 nozzle and flow matched 4. Get a Cold Ari Intake system and the atmospheric box 5. Do a complete fuel system Service 6. Replace the transmission filter and perform a reverse flow flush, replacing it all with royal purple products 7. Replace the read differential fluid wit Royal Purple gear Oil 8. Replace the Transfer Case fluids with Royal Purple 9. Replace the Radiator Fluids with non Alkaline coolant 10. Replace the Thermostat with a 180 degree thermostat, making the engine run more efficiently 11. Get Headers to free the exhaust and therefore increasing power and MPG 12. Replace that muffler with a magna flow, it sounds sharp, not too loud or dull, just right, nothing for performance or anything, it just sounds cool 13. Finally before you buy the truck take it, while on a test drive, to a local parts store and request to have it scanned with a scan tool, this will have you many a dollar and headache, that may result from not following at a minimum this step. So my final note about this truck, it is an amazing truck. Look out for Oil leaks, from the rear main seal, and from the transmission pan. Check the U joints and ensure that they are not worn out, or about to break, that will be something that is very expensive if they break before you can fix those babies. Look at the different housings, transmission, differential front and real, transfer case etc looking for dings, that are noticeable and also simply getting close enough to smell, if something is burnt always trust your sniffer on those occasions. The radiator, get under that baby and inside, however you possibly can do this part, it is imperative to insure you won't have any massive issues ahead from buying this truck. Look to see if it has any dings or slow/possible leaks around the radiator itself, check to see if it is seeping dripping ectera. Then Move to the Radiator hoses, upper and lower, but the one that many people forget, those that are heading to the heater core. Check for flexibility on all, know if you will need to replace them or if they are good, check thoroughly the hoses leading to the heater core, this is to watch yourself, and make sure it is not going to blow up on you, because that is a very very expensive job. Look inside of the cab, underneath the heating and AC controls, put your hand up there and carefully fry for any liquid, this would be something that may save you many many a buck people. go back to the engine bay, the next big thing you absolutely need to check is as follows. First with the engine cool, open the radiator, cap and reservoir, you will need to look into these, with a flashlight, and I will tell you what you need to look for. Look into these ares, and watch/look to see if there is any oil in the coolant, this is a sign that there is/was a blown head gasket, if it was previously fixed, there should be some signs and hopefully the seller will have proof that it has been fixed. Now observe both and keep them open for now. Open the Oil fill cap on the engine itself, and flip that over. Look at the cap and check for any milky like buildup, smell the cap and the oil fill hole and if you smell something sweet, i.e. the smell of coolant. You have found a different way to tell if the truck has a BHG. that is an easy check, and also no matter what check the oil cap, it is good for you to know if the engine has any issues and thats a place that will tell you this. Now start the car, after replacing the radiator cap and oil cap, leave the overflow radiator cal open, and watch the coolant as the engine is running, it should move freely. Close the cap and get under the truck, or have a friend do so, as the engine is running, be careful to not touch the exhaust, as it will likely burn you, at some point. Look for any leaks, sometimes with these trucks there are leaks that only happen as it is running, don't worry those will also be non catastrophic leaks but good to know, for negotiating purposes when you get to that point. listen to the engine as it is running, and be cognizant of the sounds that you are hearing, a knock is a distinct sound, the same goes for an exhaust leak and many other sounds that are bad. now what you're going to do is take her for that drive. roll down all windows and turn off the stereo, thats not what you're going to need at this point, trust you me. As you accelerate, you will need to find a straight stretch of road, full throttle head either outside or inside depending on your experience, if there are two of you, on out and one in is a great choice. Listen for unusual noises and also pay attention as to whether or not the steering is pulling to one side or the other as you're accelerating in a straight line. Now this is next from that point, accelerate to about 25-30, ensuring that this is going to be safe, look to see if there are any vehicles behind you, a parking lot is good for this one, hands off the wheel, no not jesus take the wheel, hands off windows still down and push the brakes, pay attention to if the car or truck pulls one direction or the other now. if it does that is a brake problem, you may want to have the vehicle go to a brakes plus for a free inspection of the brake system, of course they will "find" other issues. Just take note of those. Now you should go to an open parking lot for the next portion that you should do. If it is a FWD car, do complete circles first to the left windows down and music off, listen for any popping or in some cases rubbing noised, if it is popping, you will need to replace an axle, not super expensive but it may be depending on what else has been neglected. Go full circles in both directions and listen, any strange noises etc and take note of those as well. Popping is an axle in the front or in an AWD car. That like i said could be an expensive fix, but depending on how recent it happened, you may be able to simple take it in and have it rebuild, something like 700$ opposed to 1200$ for a new axle replaced and installed so some shops. Now with the vehicle fully warmed up go back to the parking area that you met or whatever/wherever you may have met to check out the vehicle. keep the engine running, and pop the hood, at times leaks and problems only show their nasty little heads after the vehicle is warmed up or has been running under a load for some time. Check everything again, ensuring to look closely at the brakes, for any deep forces or tell tail signs that the pads bad been placed onto the rotors but the rotors were not turned/machined before putting the new pads on, that would cause uneven wear of the pads, and in the long run would have implications that would be expensive to fix in the future. Look at the coolant overflow, not the radiator cap, that would burst open and burn you if you opened it hat and still running, observer to see if there were any changes in the color or any oil has now appeared in the coolant etc. This is now the most important if you are testing an automatic, Get into the vehicle, put it in neutral and apply the parking brake, so it doesn't decide to run away from you as you're checking the transmission fluid. An automatic transmission should only have the fluid checked when it is at operating temperature, the engine is on and the vehicle is in neutral. When you check the fluid, the first time you pull the dip stick out smell it, smell for anything that to you, or well anyone, smells like it is burnt. you know like burnt toast or something that is just disgusting, to me it smells like burnt hair. If it smells like that, then you should walk away, the same goes for a manual transmission, however you're not going to check the level on on of those. To tell if the transmission is bad you will simply watch as you're driving and use your nose during the entire test drive. If the RPM's go up as you push on the gas, but the speed does not increase, or slowly increases as the RPM's slowly go down that is Clutch slippage, or a sign that the clutch is going to go out. I say breath basically only through your nose, that way you will be able to smell whether or not it is burnt, again a sign that wither the tranny is going out or the clutch is. that said, there simplest things to look for on this kind of truck or any vehicle you're looking into buying is first use your nose, and smell if something doesn't smell like it should, burnt, sweet, like Gas ETC. and second Check before and after with your eyes to see if there are any leaks signs or leaks or any visual changes, and most importantly in this step, Go to a Parts Store and scan the Car/Truck or SUV with an OBD scan tool depending on the year. Follow these and the Guru says this, a 98 Ram 1500 is a great truck, but to truly find the right vehicle for you, pay attention and check everything twice with your nose eyes ears and a scan tool. Actually if you have the scan tool that record the data stream while you're driving it and the tool is plugged in, thats an amazing tool, read it compare it and determine if you need to fix any emissions issues before, and if you have emissions, you can register the vehicle. Use your mind, not everyone else opinion, the tips i gave are good for checking any car truck or suv, But it is my opinion that trucks should be designed to be tools, the Ram 1500 5.9l V8 any diesel truck is great, and the Tundra is an amazing truck, not the tacoma. Good luck and I hope I have been some kind of help for you.
Primary Use: Utility (towing boats, transporting cargo, etc.)
Anarchy32

writes:
1998 Dodge Ram Pickup 1500 2 Dr Laramie SLT 4WD Standard Cab LB
Review
Pros
Was a great truck. Put it through hell and back and it lasted
Cons
Had transmission problems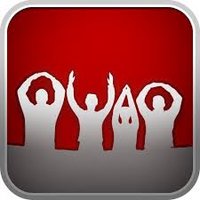 Beast — This vehicle was a great vehicle. It ran great and drove smooth. It was very nice looking and clean. It was really roomy and comfortable to drive. There was a lot of storage space. Overall just a great vehicle to have. The pulling power it had was awesome. Won a few truck pulls with it. It had a V10 in it also. It did suck down the gas.
Primary Use: Utility (towing boats, transporting cargo, etc.)
Austin

writes:
1998 Dodge Ram Pickup 1500 2 Dr ST Standard Cab SB
Review
Truck — I love my truck. Ive put a good hundred hours of work into it, inside and out. Gas mileage is ok, if i drive normal but i speed. Even though its only 2wd, ive taken it offroad and gotten stuck in 3 foot deep hole. The door scraped the ground as i got out (couldnt see the hole by the way). Had a friend who came and literally jerked me out of the hole. Not a scratch on my truck.
Justin

writes:
1998 Dodge Ram Pickup 1500 2 Dr ST 4WD Standard Cab SB
Review
Clean — slow acceleration, fun in the mud and snow, clean truck, little rust, gas mileage sucks horribly, and fun to drive. have pulled with it, and won and lost. it sits on 33 inch tires that do ok in the mud.
Primary Use: Utility (towing boats, transporting cargo, etc.)
Jaymes

writes:
1998 Dodge Ram Pickup 1500 4 Dr ST Extended Cab SB
Review
Pros
Who doesn't like a truck?
Cons
Haha expensive in the long run.
Gas Sucks Haha — It's an all around good truck. All seasons, all the time. Only 15 MPG tho haha...Fun as hell to drive though. I would recommend it to anyone who likes to drive a truck and wants to get a little puch behind em.
Primary Use: Sport/fun (spirited driving, track racing, off-roading, etc.)
Andy

writes:
1998 Dodge Ram Pickup 1500 2 Dr ST 4WD Standard Cab LB
Review
Fun To Drive — i like the interior and how it looks but i do not like the gas mileage i have not had to do anything to this truck the only thing i have done is i put dual exhaust on it. it runs great
Primary Use: Utility (towing boats, transporting cargo, etc.)
M

writes:
1998 Dodge Ram Pickup 1500 2 Dr ST Extended Cab SB
Review
Love My Truck! — Great truck I bought used with a ton of miles on it. Havent had any problems at all with it, its like a rock its always there when I need it. 4 wheel drive is great, ive had to pull out a few 2wheel drive trks always does it, piece of cake.
Primary Use: Utility (towing boats, transporting cargo, etc.)
mmeek

writes:
1998 Dodge Ram Pickup 1500 4 Dr Laramie SLT Extended Cab SB
Review
Pros
Plenty of room. Nice ride on and off road. Strong motor.
Cons
Poor workmanship! Less than quality materials. Vehicle didn't hold its value.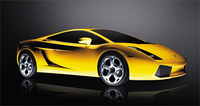 Dodge Went Right Out The Window! — I previously owned a Dodge pickup truck for about 5 years. It was a strong running vehicle that transmission and paint problems. Even with regular maintenance and scheduled tune-ups she was falling apart fast. I did, however, really enjoy driving up north (to Flagstaff, Arizona) and going off-road. My son and I would do this about once a month without many issues. The truck had plenty of room with 4 doors and a full back-seat. The styling was nicely rounded and the ride was very smooth on most surfaces. The interior details were all plastic and seemed to wear out rather quickly. I had it into the mechanic a dozen times for a transmission leak that nobody could find. It ended getting stolen right out of my driveway. Several days later it was found ... totalled. Good riddens!
Owner for 5 years, 6 months
Miles Driven per Year:12,500
Kirk

writes:
1998 Dodge Ram Pickup 1500 2 Dr ST 4WD Standard Cab SB
Review
Pros
Strong engine (when working) Great for hauling and towing.
Cons
Transmission, exhaust fell off
Dodge Ram 1500 — My dodge RAM 1500 gets you from point A to B, and thats about it. It can also haul anything I could ever want. However, it is starting to develop transmission problems. Other than that though, it is a very fun car to drive
Displaying 1 - 10 of 48 1998 Dodge Ram Pickup 1500 reviews.
Looking for a Used
Ram Pickup 1500
in your area?
CarGurus has
10,978
nationwide Ram Pickup 1500 listings starting at
$1,000
.