1998 Audi A6
User Reviews
1998 Audi A6
Review Ratings
Average Ratings from

15

reviews
Performance:
Appearance:
Build Quality:
Overall:
Review Highlights
Click to filter reviews below
Displaying 1 - 10 of 15 1998 Audi A6 reviews.
pontificator

writes:
1998 Audi A6 4 Dr 2.8 quattro AWD Sedan
Review
Pros
Style, handling, winter driving
Cons
repairs but costs can be suprisingly reasonable with a good indy garage and Passat parts.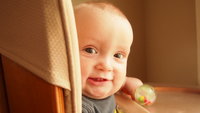 Superb Daily (work) Driver For 13 Years — This 1998 Audi A6 has been my daily driver as a Real Estate Agent in Canada since I purchased as a 2 years old (lease back) in 2000 for $35,000 CAD. I had driven Acura's up to that point but fell in love with the Audi's (unusual) interior colour, handling and style. Since I purchased it in Winter, I quickly fell in love with the all weel drive system. Needless to say, given the 200,000+ KM I have put on this car, I have generally loved it. However, you can't drive an aging German luxury car without a little hate in your heart. On average, to maintain this car in top shape, I have spend $1,500 a year for the last 5 years, a surprising amount of that on tires (heavy car). Parts sourced through my mechanic are quite cheap since the Audi has benefited by the long and continued use of this platform by VW. The car is in the shop a couple of times per year over the last 5 mostly with replacing aging plastic hoses and chasing down oil leaks. Not terrible perhaps for a 14 year old car but painful since I'm stuck driving my wife's (boring) Toyota. I have now purchased a newer A6 (2-14) but still use this car for personal use at it fits like an old glove. As you may have seen from the pictures, have also attempted to keep this car up to date with modern electronics, while keeping the beautiful stock look of the interior, which I feel remains it's strongest feature. I have added a Phatbox 120GB music system, Garmin Nuvi 7690 and XM radio (professionally installed). I feel this car still compares well with anything on the road less than $40K, and I still get constant compliments on it as I drive customers around! In summary, a well maintained late model A6 C5 platform is an excellent investment for a relatively inexpensive German luxury vehicle - but find a good mechanic to check it out carefully and be ready for some frustrations along with your smooth daily drive.
Primary Use: Family transportation
Tiffany

writes:
1998 Audi A6 4 Dr 2.8 quattro AWD Sedan
Review
Pros
heated everything, the uv protected windows, longevity, and almost everything
Cons
the oxidization of the tinted mirrors, but i bought a new mirror from the dealer for $35 and its heated!
Best Car Ever Owned — long lasting...i was at 365000km when the origional bearing on the rear tire decided to break.... it made a small squeeling noise that i just worte off due to the cold weather well i drove it for about a month and a half and finally when it became too loud and we replaced it, the bearing ran with no grease for over 4 weeks and over 10000km!!!!! lets see a honda do that! anyways when we went to replace it my mechanic (who works on domestic and foriegn) said to me, i've never seen anything like it! all the bolts still had thier rust proofing, all the bolts came out without a fuss, except a bushing got in the way... he says the whole knucle on most cars would have been a mess where as all of the BOLTS were still in perfect shape.. the car is rolling up to 400000 and it still makes it up to 200km/hr and not a single speck of rust!
Shawn

writes:
1998 Audi A6 4 Dr 2.8 Sedan
Review
Pros
Fun to drive, great interior, handles amazingly, lots of interior room, large trunk
Cons
Expensive to repair, not easy to work on yourself
I Love This Car And Would Buy Another Audi Again In A Heartbeat — I love this car. Best car i have owned to date. Great car to drive around town and very comfortable for long road trips. Car has plenty of power and loves to go fast, and believe me it does. The handling is phenominal and takes corners like a champ. The interior quality is second to none for cars of that year and comes loaded with plenty of features to make drving fun and easy.
Primary Use: Sport/fun (spirited driving, track racing, off-roading, etc.)
Bobby

writes:
1998 Audi A6 4 Dr 2.8 quattro AWD Sedan
Review
Pros
Wish it had more power, but really it doesn't need it.
Cons
could have a better cupholder
Mfon

writes:
1998 Audi A6 4 Dr 2.8 quattro AWD Sedan
Review
Pros
interior room, sound system, electronics
Cons
electronics/computers not very reliable
Dustin

writes:
1998 Audi A6 4 Dr 2.8 quattro AWD Sedan
Review
Pros
Luxury, Power, Stability, what else would one want?
Its An Audi, If You Can Afford One You Will Love It! — Performance: Quick acceleration, great stopping power, and german touring car handling Build Quality: at 160,000 miles all it needs is control arm bushings Appearance: Few dents and scratches, interior still in top notch shape Cost of Ownership: V6 with full time AWD gas milage is my only complaint Fun Factor: Very fun car with amazing luxury
Primary Use: Commuting to work
Walter

writes:
1998 Audi A6 4 Dr 2.8 quattro AWD Sedan
Review
Great Car — Best car I ever owned. It is really now fully broken in. Smooth and quiet even after over 100000 miles. There are a few problems. The heated steering wheel no longer works and the engine light is permanently on. It can still get 30 mph on the highway.
Primary Use: Family transportation
Kyle

writes:
1998 Audi A6 4 Dr 2.8 quattro AWD Sedan
Review
Cons
expensive to fix/breaks a lot
Stick With Benz — rides like a couch but somthing new breaks every day. they have hardened plastic vacuum lines that break and are impossible to track causing vac. leaks. no turbo with this year sucks. interior is very comfortable. overall, stick with benz, audi breaks too much
Primary Use: Commuting to work
Thomas

writes:
1998 Audi A6 4 Dr 2.8 quattro AWD Sedan
Review
Pros
Great gas mileage, excellent handling, very reliable!
Cons
Nothing comes to mind really.
I Rate This Car A 9 Out Of 10 In My Book! — This was my first Audi, and I love it! It handles really well, very responsive in it's braking, accellerating, and handling capabilities, and with the Quattro All-Wheel Drive, I feel very secure in it as well! I haven't experienced and issues with this car, but do wis it had a little more to it, as for the exterior design goes!
Displaying 1 - 10 of 15 1998 Audi A6 reviews.
Looking for a Used
A6
in your area?
CarGurus has

6,914

nationwide A6 listings starting at

$2,395

.