1997 Volvo 850
User Reviews
Average Ratings from

25

reviews
Performance:
Appearance:
Build Quality:
Overall:
Review Highlights
Click to filter reviews below
Displaying 1 - 10 of 25 1997 Volvo 850 reviews.
Mark

writes:
1997 Volvo 850 4 Dr STD Wagon
Review
Pros
Cheap, Reliable, & Runs like new
Cons
No turbo, and no Automatic climate controls.
Winter Beater — Bought it for $400, and put some normal parts (brakes & steering) and Megan & I Cleaned it top to bottom. Now it drives like a brand new car!! ... Only the best cars last this long. Oh: It had a birthday this week, she turned 410,000 Km!
Primary Use: Utility (towing boats, transporting cargo, etc.)
Looking for a Used
850
in your area?
CarGurus has
70
nationwide 850 listings and the tools to find you a great deal.
Lauren

writes:
Pros
safe, easy to drive, comfortable, reliable, low maintenance
Volvo 850 — This car was quiet, smooth, and had had a certain dignity. It was a great college car because it never broke and it was incredibly comfortable with all the luxery upgrades like leather, sunroof and heated power seats. This Volvo had a huge gas tank and even though I commuted 80 miles every weekend, I rarely had to fill it. I never had to maintain it more than fluids and tire rotations. It had tight brakes like any volvo, and slower acceleration due to its heavy body. Still, once the acceleration would kick in it was fast and easy to manuver. A downside was the boxy body, but that never bothered me because it was solid as a tank and great in the snow as it was so heavy. I got hit by a drunk driver in an suv that was speeding and ran a stop sign. My volvo was totalled, along with his truck which jumped a divider, but no one in my car was hurt. Both men in the truck had head injuries. This car was fantastic in the accident. I am alive today because of it's superior performance. I had a blast driving it and I would highly recommend it to anyone looking to buy one.
Viktor

writes:
1997 Volvo 850 4 Dr R Turbo Sedan
Review
Pros
performance, looks, rarity.
Cons
chassis is less sporty than engine.
1997 Volvo 850r Manual Sedan — It is rare. Only few thousand were ever made and in this color (anthracite grey), which was available only at the end of production even rarer. It was the most powerful Volvo built till date, it has 250 BHP and 350 Nm torque and is quite quick. It looks good. Sitting on dark 17" stock alloys is looking really sexy. It is a real sleeper. Most of the other drivers really do not expect it to be so powerful and quick (for an old boxy thing). I really like it a lot.
Steven

writes:
1997 Volvo 850 4 Dr T5 Turbo Wagon
Review
Pros
very safe and comfutable car
Great For Fun And The Family — this is the 6th t5 ive had this one being the best paid £500 for it,when i bought it it seemed a bit slugish have had the cambelt done and it goes like a rocket.glad i bought the manual one as its does around 10mpg more than the auto its great fun to drive although the handling is not as good as my other one.has no rattles but the dashboard has a squeak as at some stage the heater matix had gone and the dash has strange lump in it,it has had no mods at all
Primary Use: Family transportation
Fredrik

writes:
Pros
Space and durability
Great Car For Many Purposes — The engin is just about perfectly power for the type of car and the car feels reliable on slippery roads. Overall it feels very well put together and just the usual parts has been due to reparations. The exterior might be called a bit booring, but I think it has a certain classic look over it. I like it, but it would also be nice with some moderate styling.
Primary Use: Commuting to work
slider99

writes:
1997 Volvo 850 4 Dr R Turbo Wagon
Review
Pros
Outstanding all-round vehicle
Cons
Volvo dealers are nor generally the best, I've found a good independent shop for maintenance.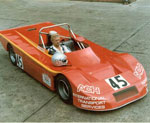 Best Car Yet, Too Bad We Can't Get The European Diesels Here. — This wagon, with AWD, light-pressure turbo, and 5-speed manual gearbox, was available in Canada but not in the USA, where only an automatic was offered. AWD makes it a great car for my needs here in Whistler, British Columbia. Fast, economical, subtle yet elegant styling. I use it as a demonstration vehicle sometimes for my advanced driving schools.(www.spdt.ca) Front brakes have been upgraded to cadmium plated, drilled, slotted, work better on mountain roads. Some poly bushings, less restrictive air cleaner, otherwise stock. Hard to believe how nice it still is to drive, 5 speed manual really helps. Torque from low pressure turbo comes on early, makes vehicle feel quick enough, though no rocket ship. Nice power band for overtaking. As an automotive journalist I drive many different vehicles, this one is still nice to take home. Still looks great, feels and sounds solid. I pay strict attention to maintenance procedures. As with most European cars, this makes a huge difference.
Primary Use: Sport/fun (spirited driving, track racing, off-roading, etc.)
Charlie

writes:
1997 Volvo 850 4 Dr STD Wagon
Review
Pros
Looks, performance, quality
Volvo 850 — A well built car that is safe and still fairly sporty. It has some understeer problems but it's still more powerful than most think. I have serviced it myself and it is cheap to maintain. The interior is also comfortable and functional.
Tyler

writes:
1997 Volvo 850 4 Dr GLT Turbo Sedan
Review
Pros
engine, interior and exterior are going to last themselves for forever
Cons
i had to replace little parts for ppl being jealous of my car
Yes-great Fuel Mileage And Its Fun To Drive. A+++ — i have a 1994 volvo 850 glt. it is an automatic with power everythin including a sunroof. i have the headlight wipers and a button to choose my fuel economy intake. i have put in a supercharger kit with a cold air intake by AEM. i absolutly love driving/racing/goofin/partyin with my car. the stock radio is still good but im looking to replace it soon bc i want a lil more quality/custom. my car has a lil over 120k on it and deffinately still going. they are rated as 300-400k life expectancy.my volvo is solid with excellent safty standards. it performs good but i can get more and the look is stock but still good for a '94. no rattles but prices can b salty if u don't know an inside guy like i do. the volvo 850 sits low to the ground and handles the best i hav ever felt. it gets 33 mpg highway and about 26 in the city. THATS GREAT FOR THE POCKET! i hav redone the interior a little, like the center console and other random plastics wer painted by me to match the extior color of the car. the exterior paint is put on heavily for rust reduction and has a brilliant shine to it after its buffed
Alex

writes:
1997 Volvo 850 4 Dr STD Sedan
Review
Pros
If you get into an accident, you're protected.
It's A Volvo. Safe. Reliable. And Surprisingly Fun To Drive. — I bought this car a year ago on eBay, and I have to say, it's been a great car. There have been a few issues, but nothing out of the ordinary. And I'm also a fan of the boxy style.
Primary Use: Commuting to work
Charles

writes:
1997 Volvo 850 4 Dr GLT Turbo Sedan
Review
Gotto Have One — nothing says SAFETY better than the VOLVO, full airbags, sips, leather, auto air, power steer, power windows, power everything, except i have to turn the steering wheel, apart from that you cant go wrong, next year i get my bowlers hat on the back dash (yeah baby)
Primary Use: Family transportation
Displaying 1 - 10 of 25 1997 Volvo 850 reviews.
Looking for a Used
850
in your area?
CarGurus has
70
nationwide 850 listings and the tools to find you a great deal.