1997 Volkswagen Jetta
User Reviews
Average Ratings from

51

reviews
Performance:
Appearance:
Build Quality:
Overall:
Review Highlights
Click to filter reviews below
Displaying 1 - 10 of 51 1997 Volkswagen Jetta reviews.
Peter

writes:
1997 Volkswagen Jetta GLS
Review
Cons
things keep hitting it.
Golden Jetta Of My Dreams — This german-engineered, mexican made sport saloon (sedan) has made quit the impact on my life. While being my first (in what will be a long list of) volkswagen(s), it possesses a lasting energy that was bewildered me for some time. It was the first car that I alone owned and had to maintain. It was the first car to truly speak to me in ways no chevy s-10 or cadillac could even imagine. Together this volkswagen and i have travelled safely around minnesota over 80,000 miles and although we've had some hard times, I still love it so. It's taken money from me, it's taken my time. kicks, many oil changes, tires, a few sets of wheels, 3 sets of seats, a couple bumpers and fenders, headlights and grills. I've given it new parts, new valves, new bearings and brakes. Axles, steering wheels when i couldn't make up my mind. It's left me stranded a few times but always lead to the birth of new friendships or the strengthening of old ones through the fixes. It has given me a hobby, a gateway to friendships that will hopefully last a very long time. This volkswagen's given me deeply scraped knuckles, pinched fingers, burned forearms, headaches, sore toes from kicking it so hard, a wet ass from sitting in a seat soaked with rainwater that found it's way in due to the sunroof. It took me to school, work, friend's houses, family events, weddings, funerals, dates, long drives for absolutely no reason other than to go for a drive. thanks for the time jetta. Maybe i should name you. maybe not.
Amanda

writes:
1997 Volkswagen Jetta GL
Review
? — My car has amazing gas mileage, i bought it with 75k miles on it and it runs amazingly! i bought it for 6500 with tax, from a dealership. It is to fun to drive! its always clean, inside and out!
Primary Use: Sport/fun (spirited driving, track racing, off-roading, etc.)
Tim

writes:
1997 Volkswagen Jetta GL
Review
Review Of My Jetta — Performance- From factory: nothing to brag about. Great low end torque. Good gas mileage, VERY dependable. Build Quality- Its a VW, so its got its quirks, but a well built car IMHO Appearance- The Mark 3 Golf/Jettas are one of my favorite generations of VWs design history. Stays true to previous generations "look". Everything else afterwards was a big change Cost of Ownership- Get past maintenance, and its pretty cheap to own. Low insurance rates, and great MPG Fun Factor- My favorite car I've owned so far... ad some mild mods to it, and its a blast to drive.
Doug

writes:
1997 Volkswagen Jetta GT
Review
Cameroncp

writes:
1997 Volkswagen Jetta GLX VR6
Review
Pros
Spacious, Great Solid Quality, Fast VR6 Engine, Beautiful interior, Stylish Exterior, Great Bose Stereo on GLX models, Fun to drive
Cons
Power windows could tend to short out but not often.

Amazing Vw Jetta Glx Vr6 — Had 3 jettas GL, GL Trek and my current 97' Jetta GLX. Loved every single one. The VR6 has 250,000 miles, just did a tune up and it runs like new. This is a very smooth riding vehicle and I don't think I will ever buy another car besides a Jetta. Favorite car to drive. Has amazing features like heated seats, sun roof, power windows, door locks and mirrors. The car overall is just outstanding in quality for having 250,000 and being about 15 years old.
Craig

writes:
1997 Volkswagen Jetta GL
Review
Pros
reliabilty for the year
Bernice — somewhat fast, reliable yet old, build to last, doesnt break down, is easy on gas when ur easy on it. the car has an alright appearance and is fun to drive yet fits lots of friends inside. No sqeaks or rattle is tuned porperly
Primary Use: Family transportation
Stephanie

writes:
1997 Volkswagen Jetta GL
Review
Cons
The automatic transmissions from 96 to 98 had alot of problems
I Loved This Little Car — This was my first car my mom bought it for me for my 18th birthday for 6,000 dollars. I had very minimal problems with this car I had to replace the distributor cap and eventually the transmission gave out on the car. But other then that an all around great car.
Primary Use: Family transportation
Ryan

writes:
1997 Volkswagen Jetta GL
Review
Cons
side molding, alarm doesnt beep everytime now, poor paint quality
The Little Jetta That Could — My precious Jetta. My sister bought this many many years ago. I have always loved this car and it has NEVER let us down. Every other MKIII Jetta or Golfs are nightmares. This is a diamond in the rough. It just hit 106,000 miles and it runs and drives like new. I just put a throttle body, valve cover gasket, intake gasket, cooling fan switch, brakes, and a tune up on her. The paint is not the best quality. It is the VW toranado red that always fades. It handles pretty well, it isn't the fastest car but I would take reliability over speed now. The gas mileage has gotten pretty bad and I don't know what it is that is causing it yet. It is the GL trim package, do no crazy electrical issues, I just lubed the sunroof so it closes and opens great again. The only issue I have with it is the intermittent wipers have never worked. Its no big deal though. No crazy squeaks or rattles to speak of, nice cd changer (factory) good sound. tight shifting still, the side trim always comes un-glued though.
xxth3futurexx

writes:
1997 Volkswagen Jetta GLX VR6
Review
Pros
steering,acceleration, mpg, cargo room, unique aggressive look
Cons
electrical problems.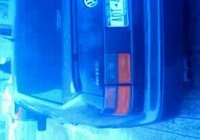 Amazing I Would Buy Again If Were To Do This Again — I loved the look of the car when i first bought it. It had such an aggressive look to it. The seats are not comfortable when it comes to driving long trips.I just recently brought the car. The previous owner crashed it badly. So i took it from his hands took care of it. And now almost finished with the car making it 100% back to normal.The car was in the shop all month last Oct/2011 i had the clutch put in, coil pack and starter. The car runs new and feels like it runs stronger than before.The acceleration picks up very quick. Braking is very good, it would be better if i had premium padding but the slotted disk rotors are a plus. I love this car its so fun to drive. This car has a lot of potential the fastest i went with the few mods i have is 151mph. which is not bad at all.
Primary Use: Sport/fun (spirited driving, track racing, off-roading, etc.)
Trey

writes:
1997 Volkswagen Jetta GL
Review
Pros
Good price for a great daily driver.
Cons
Stereotypical German Engineering
Good Car For A Daily Driver, Don't Take It On Road Trips. — For the price that you pay, it was worth the money. It could have had a lot more pick up, but what do you expect for the price? It was actually pretty fun to drive for a base model, entry level car. It was an overall cheap care to own.
Primary Use: Commuting to work
Displaying 1 - 10 of 51 1997 Volkswagen Jetta reviews.
Looking for a Used
Jetta
in your area?
CarGurus has
35,509
nationwide Jetta listings starting at
$1,499
.