1997 Saab 900
User Reviews
Average Ratings from

23

reviews
Performance:
Appearance:
Build Quality:
Overall:
Review Highlights
Click to filter reviews below
Displaying 1 - 10 of 23 1997 Saab 900 reviews.
scottw001

writes:
1997 Saab 900 2 Dr SE Turbo Convertible
Review
Pros
Fun manual to drive with the top down and it turned heads! The top provided good winter season insulation. Good control and cornering. Not incredibly fast but certainly had pep.
Cons
The back seat was a bit narrow, but fine for smaller kids, cargo capacity was tight with the top but better than many convertibles, Saab 900's 2nd gear was a bit narrow. Out of the factory the mechanic had to remove a piece from the convertible top mechanism for it to operate correctly. Then it worked fine for over a decade.

Saab Conv 900se — This was a very fun car to drive and turned heads. after 15 years the top was still in good condition after following instructions. The back seat is narrow and second gear short, but once the driver is comfortable with these concerns it can be a great vehicle.
Primary Use: Sport/fun (spirited driving, track racing, off-roading, etc.)
Peter

writes:
1997 Saab 900 4 Dr S Hatchback
Review
Pros
the sound system i put in
Dont Buy Unless Ur Not Gona Beat On It — broke too many times cant handle being beat on.rides a little high and it handles great .the gas milege is alright at like almost 20 miles to gal.you cant try to shift too fast or the gears grind even if the clucts is on the floor
Primary Use: Sport/fun (spirited driving, track racing, off-roading, etc.)
Nick

writes:
1997 Saab 900 2 Dr SE Talladega Turbo Hatchback
Review
Pros
TURBO fast, Geat snow car, 30mpg highway without turbo, Unique and bold look and styling. Cheap performance
Cons
Unknown to most modern mechanics, FWD means you won't get all the torque AWD would be amazing. Not enough aftermarket support to the likes of other brand cars. Very stiff Clutch and low Redline. Manual Tans no reccomended for beginer drivers learning to drive a stick
Saab 900 Se Turbo — Performance: Fantastic car. Best bang for your buck. The stock turbo is intagrated so well with the car that the power is nearly on tap when ever you need it. Keep it in low gear and you can build up your boost to provide ample acceleration. Boast up to 195ft pounds of torque from the turbo which translates to lightning fast acceleration. Very easy to the get the car in low gears with the turbo maxed out. Bad part is, its a front wheel drive car so all of that raw torque is translated to wheel spin so saddly takeoffs are not as near as good as it would be if it was AWD or RWD but for control the Front wheel drive platform is best. The saab will eat through snow since the car is built in rallysport tradition. The Saab uses a very effective 4 cyl 2.0 litter engine and yet the turbocharger spews out massive performance that will even rival that of v8's. Because of this the car is super sporty and can contend with just about anything else on the road. It's built on a lighter chasis and with excellent aero signatures. That being said this is a super fast little car that I have been able to max out at 147mph. Spedometer goes to 155 but I didn't have enough road or balls to try for that. Braking is great also. Power to the front wheels already means great control but the ABS will give you a solid and gradual break. Stock breaks and rotors will give you excellent stopping distance and downshiffiting while light breaking can keep your speed constant around cornering all while charging the turbo in the low gear so you can easily begin instant turbo acceleration when you reach the apex of the turn. Handling is a dream. The car is built on a solid frame and the hatchback design always feel tight. The front wheel drive means the car will carve through any road or track with maximum precision. don't worry about the rwd powersliding or drifting. In terms you can go faster and maintain your control without breaking for longer periods of time because of this. Saab has a rich history of early Rally Racing so it knows how to compete in control. Sway bars built into the front engine bay from strut to strut will help to alleviate body roll but I believe the trunch should implament one as well since the car has a very open rear end. The Saab is a tall vehicle moreso than it is wide. Definantly a difft driving experience. Build Quality: Although its half GM at this point it still retains the SAAB heritage. Designed like a jet plane it still keeps the sold Sweedish design and accents and retains a luxury vehicle feel. I think it still has too much plastic in the interior although wooden or carbon fiber dash kits and accents can clean that all up. The SAAB is built like a tank in all areas. Designed to be ultra safe the car needs to be design to take impact with protection to driver and passenger. The car boast some added items that shows its better build quality for instance saabs decision to use a timing chain rather than a belt since belts are cheap and made to fail. Appearance: SAAB is a love it or hate it brand. It excells in its need to stand out and be different and in that sense its one of a kind. Although GM has eventually downgraded them to look more mainstream the earlier saab generations carved its way in the looks department with bold and innovative designs for instance the center mounted ignition. Instead of putting your key into the steering collumn like all other cars SAAB always puts its ignition on the center between the two seats and behind the shifter knob and next to the e break. I didnt know anything about saab until I bought one and I instantly fell it love with its design and factor. SAAB fan for life and very pround to be a part of a very select car manufacture. I have yet to see another 2 door Talladega out there. Cost of ownership: The downfall of the saab is in its non traditional design. For instance the engine is inserted backwards which throws off most mechanics. I have found the car takes pretty average upkeeps but repairs can get expensive because it is lesser known than a Honda or Toyota but if you can do the work yourself the saab is still reasonable. Avoid dealers at all cost as they rip you off for oem parts and instalation. Where the saab excells is Fuel Economy. Its a 4 cyl car built on a light body so it doesnt guzzle fuel. The only time is sucks gas is while driving aggressivly as would any car. When you milk the turbo it will cost you at the pump but I think the perfomance is a good trade for the gas. If you want outstanding fuel economy just let of the gas and don't use the turbo. The car will Do on average about 29 to 30 highway and 24 to 26 City if you abide by the rules. Fun Factor: I couldnt imagine a more fun bargin. Its the driving fun of a Miata with the performance of a Subaru. HIGHLY RECOMMENDED if you can get your hands on one and are willing to become a saab fan. Just take good care of the car and it returns ten fold
Don_Blue

writes:
1997 Saab 900 2 Dr SE Talladega Turbo Convertible
Review
Pros
Turbo, Great Design Drop top, Leather, Interior Quality. Rare.
Cons
Electronic issues, Parts are rare, Cost repair/maintenance. FWD. Bad Handling, slow off the line.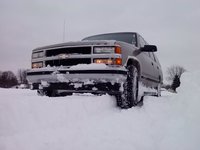 It's Fun To Drive But Not To Own. — A classic car with to many complications, turbo was nice but very laggy especially at this age, handling is very bad for a sports car, great looking, no trunk space, great folding top. Slow off the line but decent passing power, decent fuel economy but too much money to keep it running compared to power/money ratio.
Primary Use: Sport/fun (spirited driving, track racing, off-roading, etc.)
Alan

writes:
1997 Saab 900 4 Dr SE Talladega Turbo Hatchback
Review
Pros
It feels like floating on a cloud... A fast heated seat cloud
Cons
Expensive repairs... REALLY EXPENSIVE
Amazing And Really Safe — I loved this car soo much! It was amazing! It was no Ferrari or anything like that but it handled amazingly i loved the air suspension around corners cause you couldn't feel a thing. It had every luxury feature you could think of. I would do anything to un-total this car! It saved my life in a crash and i cam out without a single scratch and only had a minor concussion.
Primary Use: Sport/fun (spirited driving, track racing, off-roading, etc.)
Austin

writes:
1997 Saab 900 4 Dr S Hatchback
Review
Pros
Its fast and well built
Saab Rules — My Saab has over 170000 miles and the turbo is still going strong, this car is built to last and to perform the entire time. i love it and i couldn't have asked for more of a car. it goes fast too.
Primary Use: Commuting to work
Colin

writes:
1997 Saab 900 4 Dr SE Turbo Hatchback
Review
Amazing — I like everything about it except that it is a 5 door. It is manual and amazing. It Is fast enough for me. It cost me $1800. It is amazing to drive. It holds all me sailing stuff with ease. I love this car.
Primary Use: Sport/fun (spirited driving, track racing, off-roading, etc.)
Julian

writes:
1997 Saab 900 4 Dr S Hatchback
Review
Cons
expensive parts when doing repairs
Reliable, Cheap Insurance — mad safety features give it cheap insurance. If your going to get this car, get the turbo model with the 5-speed so you can have some fun. The base model was good for getting around, cargo, but wasn't much fun to drive
Hans

writes:
1997 Saab 900 4 Dr SE Talladega Turbo Hatchback
Review
Pros
Interior ammenities, turbo, gas mileage.
Cons
Can't figure out how to get the rear windshield washer fluid dispenser to work or the headlight wiper fluid dispenser to work.
Saab 900 Se Talladega Turbo — Saab Turbo is awesome, gas mileage is decent with 22/30. Car runs as smooth as anyone could ask and has great pickup. Interior is immaculate, two-toned leather speaks class. Never would have expected such a fantastic car for the price, excellent automobile.
elarayan1

writes:
1997 Saab 900 4 Dr SE Turbo Hatchback
Review

If You Take Care Of It, It Will Take Care Of You. — Excellent, fun car to drive, good handling. Manual Transmission with a Turbo is worth the extra cost. Great gas mileage, average maintenance. All parts are expensive, but repairs are predictable. Find a good Saab mechanic and stick with them. If you're buying used read the service history first.
Primary Use: Commuting to work
Displaying 1 - 10 of 23 1997 Saab 900 reviews.
Looking for a Used
900
in your area?
CarGurus has
55
nationwide 900 listings starting at
$2,950
.