1997 Honda Civic
User Reviews
Average Ratings from

87

reviews
Performance:
Appearance:
Build Quality:
Overall:
Review Highlights
Click to filter reviews below
Displaying 11 - 20 of 87 1997 Honda Civic reviews.
kimmylyn

writes:
1997 Honda Civic DX Coupe
Review
Pros
the car was basically free when i needed a car when my trans went out on my vw jetta. great gas mileage. ran smooth. no weird noises
Cons
crappy paint job. headlights wired wrong. no a/c. seat belts were chewed up (probably from dog). manual window regulator broke. accessory plug broke. 4 cylinder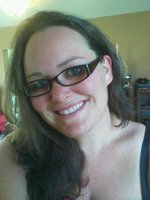 Excellent For Basically Free Car. — the car ran great(before my recent problems). got great gas mileage. handled corners very well.. got me were i needed to go! no weird noises or smells. dont like the 4 cylinder but really cant complain, for a basically free car. all my cons are just really cosmetic things. which is not bad at all! i love hondas. makes me happy to own one!
Primary Use: Commuting to work
Looking for a Used
Civic
in your area?
CarGurus has
65,002
nationwide Civic listings starting at
$1,599
.
rodgerdodger

writes:
1997 Honda Civic DX
Review
Pros
Car is great on gas, power is a bit low but adequate for what it is, has sufficient amount of room, comfortable and handles well, it is a real joy to drive everyday
Cons
power is a bit lower than I would like, ac could be better on hot days

Great Little Car For The Money — Car is built real solid and well, I was not a huge fan of Honda cars, but came across a deal I could not refuse and bought it, I started being skeptical but all that went away after 3 months then I really started to like it, I can honestly say now I wouldn't mind buying another Honda Civic and probably will have one to replace this one when I am done with it. I really like the simplicity and how well it has held up and the repairs have not been to bad would recomend the same car to anyone thinking of buying.
Primary Use: Commuting to work
Carl

writes:
1997 Honda Civic EX
Review
Pros
Looks good, Famous Honda Quality, Quite Sporty (with right engine)
6th Gen Ej9 Civic Is — Proud owner of a ´97 CGM EJ9 iS Shortshift. EJ9 means it was an EDM-spec car powered by Hondas D14A4-engine. Performance: 1.4 @ 90hk ment that my car was not a sports car nor was it a snail. My engine loved revs over 4500. In that zone it went like a bullet. Build Quality: Superb Honda Quality. No rattling noices. Everything just works. Apperance: 6th Gen Civics has a very good apperance. They just looks good! Cost of Ownership: Because the Civic is very popular with the young people its insurance is a bit high. On the contrary serviceing is cheap, because it never breaks down. I just changed my frond brake pads under a five year long ownership... the 1.5 VTEC engine is more economical than the 1.4 but its down to 0.5 liter in AVG. mine got me about 550 km on 40 liter of gas. Fun Factor: The Civic is a very stable yet entertaing car to drive... quite sporty almost firm handling. Cut corner like a GO-KART. I can recomend you a 6th Gen CIvic 100%
Primary Use: Commuting to work
Josh

writes:
1997 Honda Civic EX
Review
Pros
Great fuel economy. Very inexpensive maintenance costs compared to other vehicles.
Perfect Commuting Car — Great, reliable vehicle. Great fuel economy and very inexpensive maintenance costs. I wouldn't purchase any other vehicle. Perfect for commuting. The car is small so not the best choice for a family. Handles great, however, my 97 does lack power.
Primary Use: Commuting to work
Adam

writes:
1997 Honda Civic EX Coupe
Review
Pros
Fun to drive. It was like a go cart with a manual transmission.
Cons
No reason to avoid it.
Fun, Quick, Saves Gas, Looks Cool, Sounds Good If You Put Enough Into It. — My suped up 1997 Honda Civic Ex with approx 165 horsepower. I could walk a Honda Civic Si. Carbon fiber hood, aluminum spoiler, Si rims, V-tech controller, 9.8 mm wires, fuel pressure regulator and guage, intake, Tornado air induction, throttle spacer, headers, racing cat., N1 Exhaust, pulleys, no A/C, or Power steering, original euro tailights, front Si fascia lip, hook-ups for subwoofer and amp
Primary Use: Commuting to work
Citrusy_Honda

writes:
1997 Honda Civic LX
Review
Pros
Good fuel economy-cheap-ac refuses to quit
Cons
Besides the engine/ac, this is a collection of spare parts on wheels. Really lost a lot of respect for Honda. 4-cyl fail list: Honda, VW, Chevy

I Must've Gotten The Lemon — I guess I'm spoiled by my gas-eating Silverado. I guess this really is about the bigger choice-buy a V8, pay the gas, or by the 4-cyl and visit the mechanic frequently. The litany of problems I've encountered with this car will bore you. I bought it old and high-mileage, so I guess there is our answer. But I really expected more, or I should say, less, problems from this car. It is consistently highly-rated, but it is also consistently in the shop. They are not high-dollar (over $500) fixes, but require visits nonetheless. The visits have gone from annual to semi-annual. The most troubling part? You're going to save money, but not headaches, by going this route vs the V8. I'm at the breaking point with headaches. Good chance newer versions of all makes are better, but I've a friend with the same make with pricier problems. But of course, if you don't care about the paint, leaking, radiator, door function, axles, manifold, brake light/brake fluid cap, window washer motor, window function and have a mechanic you love/trust within 10 miles of your home you should buy this car for $3000 or less. The engine will last you 300k or better and the ac probably will also. Unfortunately, in the day/age of $4/g gas, you pretty much are forced to pick your poison, but my bottle this time won't come with a square H. The math on a new V8 pickup is pretty ugly over a decade. Slingblade from Illinois removed this from my garage recently. Hung a left in front of me with a truck behind him. Total loss. So let me comment on the handling. I put this car in the only spot it could be put at 60mph so things didn't get REALLY ugly with him and the trailing truck (so close the trailing truck driver had to get out and make sure he wasn't hit). The car was fun to drive, terrible acceleration, but after that, I can tell you looking back that I now felt COMPLETELY safe and IN UTTER CONTROL driving it. I put that car 2" behind slingblade's back tire and less than a foot from the oncoming truck. I probably owe that car my life because it went EXACTLY where I wanted it to go. RIP 97 Civic, better you than me. Changing recommendation to yes. But be ready for problems, have a good mechanic.
Primary Use: Commuting to work
Laurbee

writes:
1997 Honda Civic DX Hatchback
Review
Pros
Reliable, great handling, great fuel economy.
Cons
Not a lot of room for passengers. When something breaks...it's broke and expensive to fix
Great Car For College Kid — Little Honda has done it again!!! First and only Honda car I had. I loved it. It was a zipper!! In and out of traffic it handled the road well. Quick, respnsive and FUN!!!. Only issue I had with it was the clutch went out and destroyed the passenger axle. After that the car did anything I asked besides off road driving. Sporty little car!!!
Primary Use: Commuting to work
Michael

writes:
1997 Honda Civic LX
Review
Fue

writes:
1997 Honda Civic CX Hatchback
Review
Pros
Great Handling, Gas, Apparel, Fun
Cons
No powersteering ( N/A on Civic CX models)
Gotta Have The Vtec!! — I've owned this Civic from when it was bone stock. I invested about $4000-$5000 into performance and apparel. This little Honda does great on gas aswell as screem at 5800 RPM's when you want it to. The JDM B-series motor I reciently swapped runs beautifully and is fun to drive on a everyday bases.
William

writes:
1997 Honda Civic EX Coupe
Review
Pros
Great mileage and range.
Cheap to own and run.
Cons
A somewhat underpowered engine makes steep hills fun.
Common styling.
Unfortunate body roll.
Econobox For The Win! — 35+ mpg says most of it. If you're looking for cheap, economical transport then look no further. Yes, there's body roll. Yes, you see them everywhere. Yes, it's somewhat lacking in the power department. But you forget most of this when you're passing people stopped at the pumps. Driving frugally I get about 35 mpg combined meaning a range of 350 miles on a tank. This competes with many modern hybrids. Maintenance costs for a car this old? Low since parts are everywhere and hardly anything will go wrong if you just keep up with recommended maintenance. A must have for a first car, a poor man's car, and everyone else not looking to look foolish in an SUV.
Primary Use: Commuting to work
Displaying 11 - 20 of 87 1997 Honda Civic reviews.
Looking for a Used
Civic
in your area?
CarGurus has
65,002
nationwide Civic listings starting at
$1,599
.