1997 BMW 3 Series
User Reviews
Average Ratings from

59

reviews
Performance:
Appearance:
Build Quality:
Overall:
Review Highlights
Click to filter reviews below
Displaying 1 - 10 of 59 1997 BMW 3 Series reviews.
Paul

writes:
1997 BMW 3 Series 328i
Review
The Balls — Car is extremely tight even with high miles. Not loose in the front end like most high mile cars and smooth riding. I've owned Fords and Chevys before and they don't compare. Repairs can be expensive but if you can do anything yourself it's not to bad, plus shopping around for parts on the internet can save you loads of money. Bavarian Auto is one of the best places to get parts for BMW's online and you will be sure to get the right parts and not waste your time and money. 135,000 miles is still considered low miles for a BMW, but any american made car with over 100,000 is pushing it. I would still feel very confident with driving this car on long trips like Florida too.
Primary Use: Commuting to work
Looking for a Used
3 Series
in your area?
CarGurus has
35,174
nationwide 3 Series listings starting at
$1,000
.
DaAvTh

writes:
1997 BMW 3 Series 328i
Review
Pros
Style, Engine Layout, MPG, On Board Computer, Handling, Reliability, Supportive Community, Easily Self Maintained
Cons
Transmission, Original Waterpump, Door Panels, Dealer Repair Costs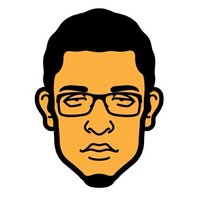 Simply, A Keeper — It's taken a while for me to come up with a comprehensive review on this vehicle based off of the personal experience, but here it is: Starting with, The Bad: So far the only major repair needed was after the accessory belt (not timing) that blew on the highway and ended up requiring a new waterpump and belts. All could've been avoided had I replaced the belts when I notice they were worn, but was low on funds. The repair was about $800+ total at firestone. Planned on getting these components replaced regardless since these models had a plastic impeller in the original waterpumps that were prone to breaking. So since I wasn't sure if it was already replaced I planned on having it done with the belts anyway. (FYI: Most new waterpumps have metal impellers now) The transmission shifts fine and doesn't slip. So what's the problem you ask? Well, once the transmission fluid gets warmed up from highway driving/constant driving when you brake suddenly or "hard" it causes the fluid to rush forward and the transmission has an annoying shudder. In my case, it still drives fine after the shudder; nonetheless it worries me so I try to brake softly at red lights & stop signs When you try to pull off too fast after a hard stop it slips some and jumps into gear, but after that it's smooth sailing (for me). Other than that the some speakers are going in & out need to be replaced and I want to get my seats reupholstered. Transmission Info: After experiencing this I read forums to see what the issue was and thats were I learned of some American E36s auto transmissions were being produced/made by GM. =/ So due to the transmission issue I've done some research in my area and found a reputable company (specializing in BMWs, of course) that will do the complete auto to manual trans swap (including the transmission, pedals, shifter, computer adjustment, drive shaft, etc.) for around $1800 if I remember correctly. Not bad considering regular transmission repair/replacement cost about that much. On the plus side I wanted the car in manual anyway! And now onto, The Good: This car is an excellent all-around vehicle despite being classified as a luxury car. Great daily driver, feels solid with good gas mileage when driven properly and power when you need it (6 cyl). The steering feels very connected with the road. I thoroughly appreciate the engine layout since it is easy access for most "do-it-yourself" (DIY) tasks like spark plugs, oil changes & filter, air filter, coil packs, etc, you name it. Take it from a man who has owned two Hondas previously (96 Accord Coupe & 96 Prelude) when it comes to reliability this car is up there with them. From any routine maintenance issues to minor/major repairs this car is about equal to my accord (didn't own the prelude long enough to state). Since I've bought the 3-series (Summer of 2012) the minor DIY things I've performed was an oil change, air filter change, spark plugs, hood struts, tail lights, which were all at my leisure and not necessarily needed. I just like to tune a car up that I just bought so I know it's up to date. Other than that I replaced the O2 sensors myself once the check engine code ran up at Autozone. Ordered those sensors off of amazon. The car has started up each and every time with no issue and has brought me back and forth from NC to CT twice, from NC to MD twice, and countless times back and forth between home and school (about 65 miles/1hour one way). This is all besides random other short trips and daily driving. Even electrically the car is up to par. I personally love the look of these models. In my opinion they are excellent choices for stylish and feature filled daily drivers; great first cars for any teen who is or has family that knows their way around a wrench or can find reliable repair specialist to avoid the dealership prices. Even from my experience have been able to find a video or detailed step by step instruction on almost any repair I've wanted to do on this car. Many people are out there just to help with videos and advice. I plan on doing a complete brake job myself soon. With an MPG gauge, outdoor temp sensor, advanced trip computer, and other features I didn't expect them to have in the mid 90's I would recommend this car to anyone. Advice/Heads-Up: - If you aren't looking for a beemer DO NOT sit in one, that's how it got me! Haha - If you are thinking of purchasing one of these cars, try to avoid the GM auto transmissions. - The forums and DIY blogs for these cars and BMWs in general are extensive and by far have the most supportive community. ( http://www.bimmerdiy.com/dir/e36 ) - Door Panels hanging off are a common issue and can be taken car of. - Avoid the dealership except for OEM parts you can't buy elsewhere. - Amazon has all your tune-up needs. My apologies for such a long review but I am passionate about this car and felt I wanted to share it with the carguru community! Hope this helps someone!
Primary Use: Sport/fun (spirited driving, track racing, off-roading, etc.)
Jason

writes:
1997 BMW 3 Series 328is
Review
Pros
Combo of luxury and sport
Cons
Sometimes high cost of ownership
The Best From The Late Nineties — Inline-6 has great torque curve relatively light-weight Mean Piston Speed comparable to Honda S2000 & Bugatti Veyron Top speed 149 mph (electronically limited) .95 G's on the skidpad Possible to drift through corners Runs on 89 octane fuel S suspension package holds corners very well
Primary Use: Sport/fun (spirited driving, track racing, off-roading, etc.)
Dave

writes:
1997 BMW 3 Series 328i
Review
Cons
on the 4 door, the back seat doesn't split and fold down
Would Recommend And Buy Another — I loved this car! It is solid, fun to drive, great handling and comfort. The performance was good for stock but add a couple grand and it'll be great! the quality was great overall and it holds up excellent in a crash. I had a guy total mine by T-boning us. The car did it's job and kept us safe. We were at 0 mph and he was doing 40+. The car looked great with a nice tint job and I still miss driving that car!
Sam

writes:
1997 BMW 3 Series 328is
Review
Pros
looks,performance, fun to drive.
Excellent Car Would Have One Again And Again — performance: smooth fast acceleration, good brakes, handling is good build quality: its german its excellent build will last a llifetime! appearance: still looks good today for a 14 year old car. cost of ownership: keep it serviced and it shouldnt want for much fun factor: its rear wheel drive what more do you want?
Primary Use: Sport/fun (spirited driving, track racing, off-roading, etc.)
Michael

writes:
1997 BMW 3 Series 328is
Review
Pros
Style is great for a '97!
Cons
Started having maintenance problems around 170k miles or so.
'97 328is — Performance - added a K&N intake and increased HP to near 195 and torque to near 200. It also increased my fuel mileage to 30 hwy/24 city. Besides the maintenance work that was needed around 170k miles, good reliable car. Absolutely love driving this car!
Primary Use: Commuting to work
Dakota

writes:
1997 BMW 3 Series 328is
Review
Pros
Great Performance, fuel economy, and comfortable interior
Bmw 328is — Excellent vehicle, built with quality in mind. has 180,000+ miles on it and still runs and drives like new. superb acceleration, braking, and cornering. gets fantastic fuel economy both highway and city. this car loves to be driven and will take anything you can throw at it.
Primary Use: Commuting to work
Adam

writes:
1997 BMW 3 Series 318i
Review
Pros
Build Quality and Handling
Great Car, Easy To Work On, Fun To Drive — The car is great. The main thing you have to worry about with any BMW is price of parts. My advice is DO IT YOURSELF. The Build Quality is top notch. I also enjoy the styling of the car. Although it doesn't accelerate like my mustang, its handling and braking abilities are flawless. slight understeer, but thats the way i like it. This particular vehicle has a lot to fix, but I'm getting great deals on parts and doing all the work myself - only way to go.
Primary Use: Sport/fun (spirited driving, track racing, off-roading, etc.)
Joe

writes:
1997 BMW 3 Series 318i
Review
Cons
Bad Engine, Lack of Power
1997 318i — This car was a lot of fun to drive, got great gas mileage, and was also nice to just look at! Unfortunately, BMW didn't know how to make a good 4cyl in 1997 and it had it's share of engine issues! All in all I enjoyed this car a lot!
Displaying 1 - 10 of 59 1997 BMW 3 Series reviews.
Looking for a Used
3 Series
in your area?
CarGurus has
35,174
nationwide 3 Series listings starting at
$1,000
.