1996 Volvo 850
User Reviews
Average Ratings from

45

reviews
Performance:
Appearance:
Build Quality:
Overall:
Review Highlights
Click to filter reviews below
Displaying 1 - 10 of 45 1996 Volvo 850 reviews.
ironmartonline

writes:
1996 Volvo 850 4 Dr GLT Sedan
Review
Pros
Once you understand Volvo's way of thinking you learn to really appreciate these cars
Cons
Interior parts with age tend to brake easy, well it is old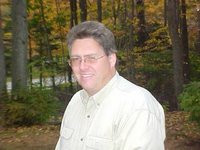 Boxy But Good — Very reliable car even with 250,000 plus miles still going very strong. My kids will always choose for me to drive them in this car rather than the other cars we own. Back seats have a lot of room and very comfortable
Primary Use: Commuting to work
Looking for a Used
850
in your area?
CarGurus has
76
nationwide 850 listings starting at
$3,890
.
philipjfry27

writes:
1996 Volvo 850 4 Dr Platinum Limited Edition Turbo Sedan
Review
Pros
Turbo is pretty fun, huge trunk for a sedan.
Cons
Car is 18+ years old. Rattles/creaks abound!

Funky/fun Volvo Needs Some Tlc — The suspension on this car when it was new was quite jarring/harsh, but now that it's 18 years old and basically never serviced, it's abysmal. Speed bumps are a nightmare, but once you get onto the highway, this little sedan has some pep and is overall pleasant enough to drive from A to B. My mom recently drove this car cross-country from Texas to Pennsylvania and had no issues (before the suspension took a beating due to Houston's potholes...), so it's not all negative, but the car needs about $1200 worth of repairs and is only worth about $4000.
jasonpf

writes:
1996 Volvo 850 4 Dr GLT Sedan
Review
Pros
nice looking and comfortable. It's a nice vehicle when NOT needing attention.
Cons
name what electronic part there on this vehicle is and I replaced it over the years. ABS, Alternator, Radio, interior and engine fan, speedo unit, tail lights, air injector pump, cruise control pump - to name a few. Sure it will go a million miles - if you can afford keeping it running!

Nickel And Dime You To Sell — When it's running, it's great. I've put over $3,300 into parts alone for this car since new. It's not that it will go for the big kill repair, it's the $60-200 per repair. A LOT of them. I'll NEVER touch another Volvo again. Swedish junk.
Primary Use: Commuting to work
Nate

writes:
1996 Volvo 850 4 Dr GLT Sedan
Review
Cons
squeaky brakes if you arn't familier with the car.
My Baby — I love this car!!! Classic, has personality, awesome interior......and it's mine of course. It accelerates great and can be set for sport or econ. sport has a kick and is fun to drive but I like to save as much money on gas so I keep it on econ usually. Since it's an older car I've had to take it in a few times but nothing to bad. The breaks are a bit squeaky when you don't keep the car clean but that's the personality that I mentioned. I'm the only one who can brake without it screaming. Exterior is a regal boxier shape but it pulls it off with a great black color. Interior is fantastic! leather interior with a great sound system. The cost is normal and I have no problems with gas mileage. I love driving this car! I roll all five windows "sunroof included" and drive, and drive, and drive.
Nick

writes:
1996 Volvo 850 4 Dr Turbo Wagon
Review
Pros
- safe
- very good handling
- faster than you'd think (lots of torque)
- spacious
- extremely solid (even after 300000kms/186000 miles)
Cons
- some people might consider the car ugly (its design is outdated)
- the older the car gets, the more smoke its exhaust produces (but that's a typical diesel problem)
- after 11 years, the dashboard sometimes starts to produce squeaky noises which are a bit annoying (probably airco related)
Awesome Handling, Lots Of Torque, 300000kms (186000 Miles) And Still Going Strong — This Volvo 850 2.5 TDI is the best handling car I've ever driven, despite my experience with lots of other (newer) cars. It's also very safe with its two airbags and typical Volvo reliability. In addition, the car is a lot faster than you'd expect, in spite of the rather small amount of horsepower (145bhp) available. This might be typical for my car though, because it depends on how you've run it in. If you drive the car normally, it has a fuel consumption of about 8 litres per 100kms (62 miles). If you drive it at full speed on the highway, it goes up to 12 litres, which still isn't that bad.
Harris

writes:
1996 Volvo 850 4 Dr GLT Sedan
Review
Pros
The car was good for long trips (despite the cruise control not working) and was great for moving in and out of college (I fit a twin mattress in the back with the seats folded down).
Cons
Electronic components
Engine And Transmission Will Live Longer Than You Will, Electrical Components Are A Nightmare To Fix — I had the 2.4 liter naturally aspirated inline 5 cylinder which produced around 165hp, the car weighs about 2.5 tons so it is slightly under-powered even with the "sport mode" on. The winter mode however was very useful and did help to prevent the vehicle getting stuck. As far as reliability goes the engine and transmission are wonderful, mine turned out to have had the odometer pulled and replaced twice so while mine said it was around 171,000 miles when I sold it, the history report showed that over 60k had been taken off. So for the engine to pull as well as it did with over a quarter of a million miles is remarkable. However it suffers heavily from Volvo's Achilles' heel, their electrical components. Anything from the gauge cluster lights flickering on and off at night to the door locks locking and unlocking themselves as I drove along were part of my everyday routine. It drove me so crazy in fact that I practically gave the vehicle away.
Primary Use: Commuting to work
Chris

writes:
1996 Volvo 850 4 Dr Platinum Limited Edition Turbo Wagon
Review
Pros
Looks, interior, options, engine.
Cons
Rear seat legroom could be better, Gas mileage (about 21 mpg avg.) Some of the buttons are in awkward places.
The 850 Wagon Is A Great Car. Turbo Is The Better Option. If You Find A Platinum Edition, Get It. — The 1996 Volvo 850 Wagon Platinum Edition is a all around great car. It comes with a peppy inline 5, 2.3 liter engine turbocharged to 225 bhp. It could use a bit more power but it still does well. The 850 is Volvo's segue in to the luxury and performance niche and they have done quite well. This particular version seems to look even better with age with it's Persus wheels and platinum white paint job that changes colors day or night. The interior isn't anything too flashy but it makes sense, and it looks clean and classic without that gaudiness many 90's cars have. There's ample room in the back too. But that's not what Volvo is known for, is it? Volvo is known for safety. The 850 feels solid and safe to drive. Like the driver could make a mistake and the car would handle it. It's safety is even made known around the car with imprints, stickers, and the awkwardness of climbing in and out of the back seat. (Passengers sit in a cage, basically). When you start the car, red "fasten seat belt" lights located near the map lamps illuminate much like in an airplane. Like most European cars, the Swedish 850 is a bit more costly to maintain, (though, a bit less than it's German counterparts). Maintenance is key, or an owner may face a bit more costly repairs down the road. But Volvos are known for lasting a long time. The 850 is no different. Take care of it, and it will take care of you. The brass tacks are that it's not for everyone. If you want more reliability and fuel efficiency, get a Honda, if you want more luxury, get a BMW or a Benz. If you want better looks, get an Alfa. If you want a car that has a bit of soul and you know will last you a long time, find one of these gems. The Volvo 850 Platinum Wagon.
Primary Use: Family transportation
Kasper

writes:
1996 Volvo 850 4 Dr Turbo Wagon
Review
Reno

writes:
1996 Volvo 850 4 Dr Turbo Sedan
Review
Pros
fast, good handling for car its size
Fun But Could Have Been Better — its pretty fast for a car of its size but the back end will not come out round the corners, also it isa disgusting colour tho that should be rectified soon along with some other exterior mods ie. wheels, spoiler ect ect
Primary Use: Commuting to work
dic_camarillo

writes:
1996 Volvo 850 4 Dr R Turbo Wagon
Review
Pros
Great little wagon that holds quite a bit of cargo. Comfortable for a long drive. Seat are well made and comfortable. Lots of nice features including heated seats. Nice turbo engine - pretty quick for a small displacement engine.
Cons
Has had its share of problems. Some small cosmetic parts are broken and some creaks in the car. She also leaks quite a bit of oil. Headlight wiper gets stuck.

A Definite Sleeper. A Turbocharged Wagon That Looks Like A Family Car. — These Volvos are very cool cars. They ride nice, handle well and haul lots of stuff. The large number of amenities makes this car feel almost like a luxury car. We have had to change some things that we feel failed a bit early. So far, we've changed the radiator, mass air flow sensor and of course the maintenance (timing belt, water pump, brakes, battery, etc) seems to be a bit higher than our other cars. Overall, I would recommend this car to anyone looking for a good looking, safe, performance hauler.
Displaying 1 - 10 of 45 1996 Volvo 850 reviews.
Looking for a Used
850
in your area?
CarGurus has
76
nationwide 850 listings starting at
$3,890
.