1996 Saab 900
User Reviews
1996 Saab 900 Review Ratings
Displaying 1 - 10 of 15 reviews
David

writes:
1996 Saab 900 4 Dr S Hatchback Review
Pros
A total blast to drive, especially in sport mode.
Cons
location of window switches, and tilt wheel vs. telescoping.
Love My 900 S — I love everything about this car. For a non-turbo, it's still a blast to drive. It get's phenominal gas mileage even with my foot in the engine and is one of the most comfortable cars I've owned. Saab being a nightmare to work on is a load of crude. I'll work on my Saab over a domestic any day. My next one will have a turbo.
Aaron

writes:
1996 Saab 900 4 Dr SE Turbo Hatchback Review
Pros
Fun to drive, lots of cargo room, leather seats, power everything
Cons
Relatively high maintenance costs, somewhat lacking in the looks dept.
Saab 900se Turbo — The performance of this car is outstanding for what it is. With the 2.0L 4cyl engine with a turbo, this thing really gets up and goes, and can get around 30 mpg doing it. The looks of this car make it a sleeper of sorts, because it doesnt look like its fast, in fact, it looks more like a mid 40 something person would drive it. The design however, in my opinion, is more for utility than sheer beauty. The hatchback can swallow an incredible amount of cargo. On top of that, the car is loaded with just about everything you could want from a power moonroof, heated leather seats, 6 speaker sound system and just about power everything else. This car is immensely fun to drive, both because of the powerplant and the 5 speed transmission. As with any twelve year old car however, there have been problems, but again that comes with the territory of owning a used car. Saabs have a good reputation of lasting forever if well taken care of.
Primary Use: Commuting to work
jkopf75

writes:
1996 Saab 900 2 Dr SE Turbo Convertible Review
Pros
Looks, power, swedish design and engineering
Cons
parts can sometimes be expensive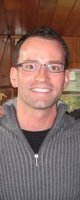 My Favorite Car — I love the looks of this car. It was the first SAAB I ever drove and has been my favorite model ever since! Saab perfected the turbo engine and it's really a blast to drive with the ragtop down in the summer!
Primary Use: Sport/fun (spirited driving, track racing, off-roading, etc.)
Kevin

writes:
1996 Saab 900 2 Dr SE Turbo Hatchback Review
Cons
Hatchbacks are always noisey.
900se Turbo Rockawesome Power — Swedish engineering has been like a waking up moment. The things that are different are for a great reason like key in the console and the window controls on the console. Second gear is the best, it is a blast to own and drive.
Primary Use: Commuting to work
Peter

writes:
1996 Saab 900 2 Dr SE Turbo Hatchback Review
Pros
Torque. T5 manangement.
Rögnvaldur

writes:
1996 Saab 900 2 Dr SE Turbo Hatchback Review
Pros
Swedish, Turbo, Easy to Fix, Beatiful
Cons
Slow Brakes, Crappy Car Dealer
1996 Saab R900 Turbo — The performance and Brakes could be better, The body needs some work, but othervise this car is just great, it's not expensive to run, this car is really fun to drive, and the Interior is great, custom made Recaro Lether Sport seats, carbon fiber dash trim, the paint on the car is awsome, black with gold pearl This is a Saab R900 2.0 Turbo, around 190hp, with 3" exhaust and black rims and headlights
Michael

writes:
1996 Saab 900 4 Dr S Hatchback Review
Pros
fun to drive, great on gas mileage, sunroof, 12-disc cd changer
Cons
2wd, not so great in the snow, cds skip when you drive over a bunp
History Of My '96 Saab — My father got this car in July of 1996, at which time the car was leased. At the end of the lease, we decided to buy the car. Once we bought the car, we did experience a few problems with it overheating and whatnot, however the car has been tuned up atleast several times over the past 8 years. In 2003, my dad began leasing cars again. We decided to keep this one so that I would have a car when I learned to drive. The car is now 12 years old, it's the longest my family has ever kept a car. it runs pretty well for it's age, we have had a few minor problems with the car on occasion. I did noticed a few squeaks in the tires when you start to accelerate, nothing serious, but it should be addressed at somepoint in the near future. But it is a fun car to drive, great on gas mileage. I just painted up a bunch of scratches that were on it, so now it looks almost new. I also put rain-x wipers on this car a couple of weeks ago, which I have not had the opportunity to use yet, but i've heard they're amazing. Ofcourse it's not the fastest car in the world, but it'll get you where you wanna go.
Guillaume

writes:
1996 Saab 900 4 Dr SE Turbo Hatchback Review
Pros
engine is amazing, car is pretty well equiped, the inside looks still very good despite 163000 miles on the clock.
Cons
black paint totally faded, not very reliable, seats are a joke
Displaying 1 - 10 of 15 reviews
Ask CarGurus about the 1996 Saab 900
Average response time:
8.5 hours
,
# of Saab 900 owners:
1,447
Looking for a Used

900

in your area?

CarGurus has

84

nationwide 900 listings starting at

$1,750

.