1996 Pontiac Sunfire
User Reviews
1996 Pontiac Sunfire Review Ratings
Average Ratings
from 27 reviews
Performance:
Appearance:
Build Quality:
Overall:
Review Highlights
Click to filter reviews below
Displaying 1 - 10 of 27 reviews
Joshua

writes:
1996 Pontiac Sunfire 2 Dr SE Coupe Review
Pros
It runs. it turns, it stops. when i want it to, It's "cute"?? decent mpg. plenty of help resources and lots of owners to talk too.
Cons
Not a great amount of fun....poor body....poor resale.Head gaskets like to go....
A Green Coupe For Josh — Well it must be made known that i never wanted to own either the Sunfire or it's corporate twin the Caviler. I heard their reliability and performance sucked....now having had one for about a year...i can say only one half of that statement is true..and even then, it's only partially true. The handling and acceleration of my car is crappy..but it's steady and predictable when pushed which is great It's also great in the snow and ok in ice, it doesn't like to slide a lot. As for build quality....yea...American made cars in the nineties and early 2000's sucked. Don't get me wrong the car doesn't have a lot of squeaks and rattles from the interior, but that's only cause it wasn't used heavy before me(only 49k when i got it). The exterior tho....leaves a bit to be desired. there's rust and cracks at couple places on the unibody, there's a myriad dent and ding not to mention spot where the top layers of paint have worn off and the rear appliqué scratches VERY easily.. but on the whole it's little things. On the mechanical front only one major thing has been wrong with it....a blown head gasket, and apparently from normal wear and tear cause i wasn't racing it at all(it'd lose every time so what's the sense?). At $750 and two days down, it wasn't cheap....but on a good note it seriously increased average mpg and power. In talking with other owners and going through various J-body websites i found this was a fairly common thing, once and done problem with the 2.2 ohv engines. Now on the MPG war...i get between 29 and 31 for mostly highway and staying below 75...i go above 75 it drop to 26-29. other than, that, basic maintenance was needed when i first got cause it wasn't done right by the first owner. Fuel filter, trannie flush, coolant change(done with the headgasket) and the rest of the regular stuff.. i haven't had to do anything but an additional oil change since then. And the fun factor is not entirely lost on this car....it does tricks The hand brake is right next to the drivers seat( where it should be in a sporty car), it makes backroads more fun than if u were driving some suvs or trucks or worse, a Chevy Aveo. I'm also sure that with the addition of a few of the widely available suspension and performance parts and a good set of wheels and tires the car could be changed into a decent little sports coupe. And I would recommend this car to any first time driver/owner. It provides reliable transportation, yet requires the kind of maintenance that everyone should know how to do and is still somewhat fun. So this fun, cute (yes ladies and gentleman, sadly that's the word that's been used) and simlple coupe can get the job done and keep u rolling efficiently.. if ur willing to give it some love()cough() ok and a lil money.
Melanie

writes:
1996 Pontiac Sunfire 2 Dr SE Coupe Review
Cons
Manual roll-down windows, electrical wiring isn't superior, as a leak from the top of the driver's side door.
1996 Pontiac Sunfire — Performance - accelerates well, breaks well, sharp steering Build Quality - Has needed lots of repairs, makes lots of squeaks but it's not the belts. Appearance - Has had a new paintjob, interior is clean, exterior has a few scratches and paint chips on spoiler, but no rust. Cost of ownership - 23 mpg on average. Maintenance cost is low. Fun Factor - fun to drive with the windows down!
Primary Use: Commuting to work
Nick

writes:
1996 Pontiac Sunfire 2 Dr SE Coupe Review
Pros
its a good looking car
Rambling — The car is great on gas, but very slow on the acceleration, and greatly lacking in the higher top speed. But for looks i haven't seen a car much like it, the interior is a matching color to the body which makes is really stand out! The handling is like a go kart which makes it fun to drive but not all down the highways.
Eric

writes:
1996 Pontiac Sunfire 2 Dr GT Coupe Review
Pros
Has good pick-up, decent on gas mileage and looks nice.
Cons
Water pump when I first got it and a small leak with coolant. Had to put a new engine in it at 130,000 miles.
Nice Little Car. — I have pretty much enjoyed owning this car. It has pretty good pick-up for a 4-cylinder and just has been a joy to own. However, I have had to make some major repairs to the car such as a water pump and putting in a new-used engine at around 130,000 miles. Otherwise, the car runs good and is fun to drive.
KrisDeJong

writes:
1996 Pontiac Sunfire 2 Dr GT Coupe Review
Cons
timing belt went twice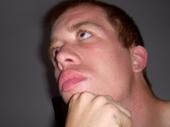 Totally Sweet — this car drove nice even in the winter, its fast, reliable and couldn't ask for more from this car, it was a 5 speed manual that never let me down and it was a very peppy car! i miss this car and i would own one again
Primary Use: Sport/fun (spirited driving, track racing, off-roading, etc.)
Alvin

writes:
1996 Pontiac Sunfire 4 Dr SE Sedan Review
Pros
Dependable, fuel efficient. Cheap maintenance.
Good Teenager Car. Very Dependable. — Ecellent car. Got me to and from a lot of places. I bought it used with 136,000 miles on it and owned it for almost 3 years. I replaced the waterpump and the starter in that period. I probably wouldn't have traded it in, however, the alternator went out and the new one didn't get installed correctly, thus causing problems in the electrical.
Primary Use: Family transportation
Shawn

writes:
1996 Pontiac Sunfire 4 Dr SE Sedan Review
Cons
the rear brakes lock up when cold
James

writes:
1996 Pontiac Sunfire 4 Dr SE Sedan Review
Pros
Comfortable, Can Take a Beating...
Cons
Slow, Faulty workmanship Engine-wise
Sunfire: Down In Flames — My first car, well it just looked like crap. The 2.2 liter 4 cyl. was a dog with a manual, and with only 62,000 miles on it everything went wrong with it. A point A to point B car. Very Simple, they were made to be an affordable cheaply made car.
Primary Use: Family transportation
Joseph

writes:
1996 Pontiac Sunfire 4 Dr SE Sedan Review
Cons
lack of pick up and go
Cody

writes:
1996 Pontiac Sunfire 4 Dr SE Sedan Review
Pros
Compact, fuel efficient, reliable.
Reliable Daily Driver. — Acceleration: Pretty good...I beat people from the stoplights all the time. Great for passing too. Build Quality: Car is in its old age, so various small repairs are needed. Appearance: Nice Firebird styling (front end). Cost of Ownership: Car is 13/14 years old, so... Fun Factor: It's a 4 cylinder, so it can only go so far. Good enough though.
Primary Use: Commuting to work
Displaying 1 - 10 of 27 reviews
Ask CarGurus about the 1996 Pontiac Sunfire
Average response time:
8.5 hours
,
# of Pontiac Sunfire owners:
2,668
Looking for a Used

Sunfire

in your area?

CarGurus has

864

nationwide Sunfire listings starting at

$1,999

.