1996 Jaguar XJ-Series
User Reviews
Average Ratings from

11

reviews
Performance:
Appearance:
Build Quality:
Overall:
Review Highlights
Click to filter reviews below
Displaying 1 - 10 of 11 1996 Jaguar XJ-Series reviews.
mikloskiraly

writes:
1996 Jaguar XJ-Series 4 Dr Vanden Plas
Review
Pros
Cost, Style, Reliability. Fun factor and comfort
Cons
Body parts are becoming hard to find.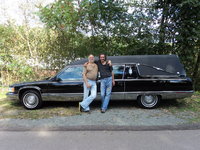 An Inexpensive Car Which Makes A Statement. — There only thing I wish the car has was lower end torque. Love the looks. Great long distance touring. For it's size and weight. MPG on the highway is ok 25+. These cars turns heads where ever you go. They are timeless. Most people who don't know Jags think it's only a few years old not 17.
Primary Use: Family transportation
Jerry

writes:
1996 Jaguar XJ-Series 4 Dr XJ6
Review
Pros
Still being used daily by current owner, a testiment to build quality Jaguar received from Ford during their ownership.
Cons
Niggly electric issues with seat switches, headliner sag.
Still Driven After All These Years... — I bought this car out of Texas as a second owner in 2000 and drove it for three years. I sold it to a friend that has a repair shop as a loaner car. It is still used albeit sparingly anymore in that capacity today. Great Jaguar sedan, one of many I have owned and love the way they drive. Mechanical quality is great, but minor issues such as headliner sag and electric switches that break are black marks on an otherwise exceptional auto.
Primary Use: Commuting to work
Darius

writes:
1996 Jaguar XJ-Series 4 Dr XJ6
Review
Cons
very hungry for fuel
Very Big And Comfy Car — Jags don't come any bigger than this one. Inside it's like a house lots of leather and room for your legs and that bottle of bubbly. Performance is hard to describe as it all depends on the engine you have and how heavy you press the gas pedal. It's very comfortable handles well and looks great.
Jerry

writes:
1996 Jaguar XJ-Series 4 Dr XJ12
Review
Pros
you will never drinve anything like it
I Will Be Buried In This Car — only have one muffler out of five left on this car, it sounds divine it WILL surprise you at the light uber-luxo sports cruiser awesome car to drive turns on a dime and give you a nickle back good luck finding another one
Primary Use: Commuting to work
DJH

writes:
1996 Jaguar XJ-Series 4 Dr Vanden Plas Sedan
Review
Pros
Fantastic performance and sporty ride.
Cons
Should not avoid this car! It is great!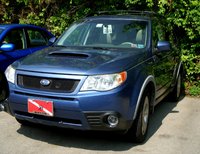 Way Below Book Value - Great Car At A Great Price! — Sports car deluxe! Fantastic Jaguar XJ6 with all the Vanden Plas premium upgrades! Rides great and looks great! Soft comfortable leather with burl walnut wood trim everywhere! Very sporty ride! A Jaguar sport sedan classic. Takes the corners with ease and performance 4.0L EFI engine!
Primary Use: Family transportation
dic_camarillo

writes:
1996 Jaguar XJ-Series
Review
Pros
LUXURY, LUXURY, LUXURY
Cons
Gas mileage and size (very long)

If You Want The Ultimate Affordable Luxury Car, This Is Your Car. — We love our XJ6 Vanden Plas! The quality of materials is exceptional. Soft, supple Connoley leather everywhere. Gorgeous Burled Walnut and chrome. Comfortable front seats and back seats as comfortable as the nicest sofa you've ever sat on! The exterior can only be described as BEAUTIFUL! Jaguar's classic styling, curves in all the right places, shiny chrome accents - you know it's a Jaguar! Our Big Cat has a luxury car ride, but flip the sport switch and the suspension stiffens nicely. Engine has adequate power and the transmission feels good. Stereo system is surprisingly very nice. Steering feels a little vague, but the car goes where you point it. Corners very well for a big car. A little hard to park - this car is long! We've encountered minor problems such as the self dimming mirror, the power seat memory, the console cup holder and the wood steering wheel cracking. Gas mileage is okay (average 20 mpg). Maintenance has been minimal and we have 76K miles on her now. In fact, we're shocked at how reliable both Jaguars have been (we owned a 1992 XJ6 Sovereign a few years ago). Ever time I drive our Big Cat, it makes me smile! This is what a luxury car is suppose to do.
Primary Use: Commuting to work
Anton

writes:
1996 Jaguar XJ-Series 4 Dr Vanden Plas Sedan
Review
Henry

writes:
1996 Jaguar XJ-Series 4 Dr Vanden Plas Sedan
Review
Love/hate — Love hate relationship this was our 4th jag and didnt fair so well. Straight 6 had loads of torque and amazing pull at high speeds. Lots of costly repairs and poor mileage. Not too sporty but weight definately soaked up the bumps. Great interior and fantastic seats. Loved the looks and picnic trays, care for some grey pupon?
Tyler

writes:
1996 Jaguar XJ-Series 4 Dr XJ6 Sedan
Review
Pros
Power, sleek appearance, and command when you roll-up (ego points).
Cons
Jaguar's inevitable electrical issues.
Classic Luxury Sedan For The Corpgoth — Want one of these in black-on-black. An amazing sedan from what I could tell from my brief encounters with the vehicle. Shot from 100kph to nearly twice that in seconds, and wasn't even near maxing out (shhh, that never happened). Auto transmission switches manually like a dream, and the handling was great. It is a Jaguar, however, so I'm sure there would be some electrical issues. I still want one, however.
Jared

writes:
1996 Jaguar XJ-Series 4 Dr XJ6
Review
Pros
Luxury items like Burlwodd interior, Aluminum accents, SOLID construction, High quality steel used not like that crap Asian Market stell that is rusting out, Also repairs are not as bad as you might think. Cars can be had inexpensively! You want Status Jaguar Screems status more then a BMW, Benz, or Audi. Only Maseratti, Bentley, or Rolls Royce are more Status! VERY Easy to work on for you DIY mechanics!
Cons
Xj sedans depreciate more then comparable Mercedes, Audi, & BMW offerings! HEAVY!!! High Speed handeling is not as rock solid as BMW 7-series, Audi A8, or Mercedes S500. Low Roofline is Stylish, but causes lack of headroom for taller Driers and passengers!
Oscar The Grouch! — These cars are very safe, luxury cruisers! Not the fastest vehicles, but once you upgrade the wheel and tire package to 18" rims it handles much better, MPG does suck in these days standards and compared to BMW offerings like the 5 series (lighter then the XJ), the XJ interior is suprisingly small, go figure British built! If you are a taller person like I am at 6'7" tall look to German offerings like the BMW 7-series, Mercedes Big Body S class, Or maybe even the High repair cost Audi A8 with its nice Quattro system AWD. One huge positive though of owning an XJ is the looks you get of status, and also the women of the world love jaguars as they seem to fit women very good, so want to please your girlfriend of wife, get her an XJ sedan instead of that ugly ass minivan to haul around the kids, or if she is a business savvy woman. They call this the English Gentleman's car, but it suits a woman much more then a man for the fit!
Displaying 1 - 10 of 11 1996 Jaguar XJ-Series reviews.
Looking for a Used
XJ-Series
in your area?
CarGurus has
2,335
nationwide XJ-Series listings starting at
$1,599
.