1996 Ford Ranger
User Reviews
Average Ratings from

31

reviews
Performance:
Appearance:
Build Quality:
Overall:
Review Highlights
Click to filter reviews below
Displaying 1 - 10 of 31 1996 Ford Ranger reviews.
BigboyToys

writes:
1996 Ford Ranger XLT Standard Cab LB
Review
Pros
extreme fuel saver, will last forever, dependable.
Cons
no rear seating for the family.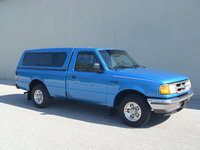 Looking for a Used
Ranger
in your area?
CarGurus has
6,065
nationwide Ranger listings starting at
$1,442
.
gtimandan

writes:
1996 Ford Ranger XLT Standard Cab LB
Review
Pros
Reliability, handling, car-like ride, acceleration [with the 4.0 V6], quietness & civility, paint is still very glossy.
Cons
Windshields crack very easily [too thin?], interior is a bit cramped for taller folks in the regular cab.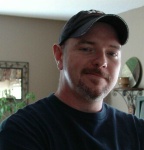 It Just Won't Die! — Not that I'm trying to kill my Ranger...mind you it gets a constant diet of Amoco/BP 93 and Valvoline synthetic every 10,000 miles [all of my cars do], but at the end of October 2007 the odometer clicked 250,000 miles. It has yet to have a catastrophic failure or leave me stranded. There are no rattles, no squeaks, there is no wind noise and very little road noise. It doesn't drip a drop of anything on the garage floor but it is losing some power steering fluid either while it's in motion or gremlins are siphoning it out when I'm not looking as the fluid is slowly disappearing somehow. Like all of my cars, I keep up on their maintenance. I fix things before they break - the usual stuff like belts, hoses, plugs, wires, tires, brakes, shocks, filters, clutch, a weak battery and the like. What blows me away is that after 250,000 trouble-free miles, it's still as silent as a church mouse and steps lively. It's not at all worn out or wheezy. In fact, it feels like the are about 230,000 LESS miles on it than are really there. Ford shares this vehicle with Mazda, who calls theirs the B-Series [B2400, B3000, B4000, etc, to indicate engine displacement in CCs]. I guess a lot of my ongoing success with this truck is due to the 4.0 liter V6 that's under hood, along with the heavy duty towing package that helps elsewhere on the vehicle and the fact that I only have used the aforementioned 93 octane gas and full synthetic oil. The engine never strains to propel the truck, and the strong 5-speed manual is perfectly geared. I live in south-central NC and with this truck I have towed a Jetta from PA to NC, another Jetta from OH to NC, and most recently a Volvo 740 Turbo from Atlanta to here. It has been a car hauler many other times, too. Never did the truck feel overwhelmed by any of that cargo. The engine is a true gem - silent, powerful, tons of torque. It's not shy about gasoline consumption when it's being used to haul a heavy load or if I'm just pretending it's an oddly-shaped Corvette for a few minutes. I initially got 19 highway mpg when I took delivery of it [2nd owner, got it in 1997], but once I switched it to the more-slippery synthetic oil at the first change interval, my hwy mpg shot up to 25 and has stayed there since. That's an 8, sometimes 9 mpg increase just from changing the type of oil. My other cars didn't enjoy that big of an increase when I made the change, usually about 2-5 mpg more, but anything is better than nothing. The interior is spartan but functional. Everything works and the plastic is of a high-enough grade that it doesn't look cheap. The AC is powerful and will freeze you out of the small interior in just a few seconds on even the hottest day. At 5' 11", I wish there was about 1 more rearward click of the seat for me to be truly comfortable, but I can drive it across many states and not feel fatigued. The brakes are incredible, and they stop the truck quickly whether its pulling another car behind it or if I'm the only ballast added to it. They seem to last a very long time, too. The clutch is also long-lived, at least where I'm originally from since the cars there [in the mountains of PA] routinely need a clutch about every 60,000 miles. Where I live now is much flatter and surely that factors in to the life of the going & stopping bits on a vehicle. This Ranger is on its 2nd clutch, and shows no signs of wear yet. The original clutch was replaced at about 125,000 miles. The only complaint I can find about this vehicle is with the small cab and seat, for my height. It's a near-perfect vehicle and I can't muster a complaint otherwise. I've never owned a more-reliable or long-lived vehicle than this one. And I've had a lot of vehicles.
Owner for 10 years, 0 months
Miles Driven per Year:22,000
Jeremy

writes:
1996 Ford Ranger XLT Extended Cab SB
Review
Pros
Good power and pretty comfortable.
Cons
Fuel mileage isn't what I was expecting and back seats are horrid
Pretty Good Vehicle — The acceleration in this is pretty good actually. One you hit over 3,000 rpms, it starts to pick up speed pretty quickly. It only cost me $4,000 with only 105,000 miles on it. It had a 20 gallon tank in it, and I'd say it would get you 300 or so miles. Not too bad for a little truck. The backseats are crap though. They are just the little fold out ones. I'm 6'1 and I couldnt fit in them (not that I was ever riding in the back). I kept it pretty clean with some Armor All products. Overall, a good, solid running truck. Wish I wouldnt have wrecked it though.
Primary Use: Commuting to work
Luke

writes:
1996 Ford Ranger XL Standard Cab Stepside SB
Review
Cons
low performance and style
Good For A High School Car — Its a quality vehicle, it hasn't needed much work done. Dependable, not exactly what I want to be driving. 4 cylinder engine makes for pretty poor performance. Good gas mileage, not much fun to drive, except in the snow, rear wheel drive and no weight in the back can be a good time
Primary Use: Commuting to work
Dan

writes:
1996 Ford Ranger XL Standard Cab SB
Review
Pros
it is a little econo truck that can haul ass
They Are Good Little Trucks — the truck is a good economical vehicle. i can beat the piss out of er and still get 20 mpg. watch out for older rangers with the leaf spring mounting locations. they rot out and rot the frame near the gas tank so keep your truck clean y'all
Primary Use: Commuting to work
HOTCAKE2012

writes:
1996 Ford Ranger XLT Standard Cab SB
Review
Pros
With gas prices through the roof, I would be stupid not to own one of this very reliable and portable trucks. It comes in real handy for the house. No need for U-HAUL.
Cons
Truck seats only three people but it is alright because I use this for hauling stuff from HOME DEPOT & LOWE'S ONLY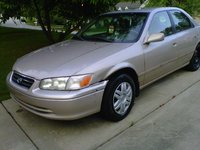 Simple, Portable And Easy To Maintain — A very very very economical truck but does everything an expensive F 150 will do. If you have a house you need one of these trucks for everyday hauling. It comes very handy if you want to help your neighbors or friends with hauling stuff.
Primary Use: Utility (towing boats, transporting cargo, etc.)
James

writes:
1996 Ford Ranger Splash Standard Cab Stepside SB
Review
Pros
good handiling great gas mileage
Cons
it lacks in the speed section
MarcMunoz

writes:
1996 Ford Ranger STX Extended Cab 4WD SB
Review
Pros
The trust has been virtually maintenance free other than the recalls and the check engine light that never goes off.
Cons
The front auto locking hubs were the first thing to go. The fog lights are unprotected and break from road pebbles to the point that I don't even bother with them anymore. The anti lock breaks prevent me from stopping quickly if I hit a bump(s) or rough terrain which I hate.

Over All It's A Truck What Can I Say — Ford has had three recalls on this truck which doesn't speak well for it. The engine has enough power for what I use it for however it should be noted that the truck is to light to tow anything. I might look into buying another one if Ford improves on the recall record.
Primary Use: Commuting to work
Matt

writes:
1996 Ford Ranger Splash Standard Cab Stepside SB
Review
Good — 4 cyl, so it wasn't a power house Built in Norfolk Virginia with good ole' American Steel Appearance not so good. Wrecked it 3 days after my 18th birthday, sold it to Brad Hempy haven't seen it since Cheap to drive 351 would make it fun to drive ;)
Primary Use: Commuting to work
sonofsammykins

writes:
1996 Ford Ranger XL Standard Cab LB
Review
Pros
Good solid 1/4 ton pickup. Does everything a typical pickup owner would need. it shows its size out in the country where everyone and their dogs have 2013 dodge duallies but She holds her own for everything I need getting done.
Cons
big downside is the size of this truck both in and out. Small bed, wood pallets cant fit between the wheel wells and the cab is very short for all those tall folk(my knees are resting against the steering wheel).

The Little Pickup That Could — Not for the lead footed driver, you'll be sorely disappointed in the lack of "get up and go" this truck has. BUT it is a solid reliable pickup for everyday use that's decent on gas. There are better engines out there but Ford managed to make a good engine with decent amounts of torque that doesn't stop you at every gas station. Overall a nice pickup that has served me well for over 10 yrs and I plan on having it for a few more.
Primary Use: Commuting to work
Displaying 1 - 10 of 31 1996 Ford Ranger reviews.
Looking for a Used
Ranger
in your area?
CarGurus has
6,065
nationwide Ranger listings starting at
$1,442
.