1996 Acura Integra
User Reviews
1996 Acura Integra Review Ratings
Average Ratings
from 40 reviews
Performance:
Appearance:
Build Quality:
Overall:
Review Highlights
Click to filter reviews below
Displaying 1 - 10 of 40 reviews
Brent

writes:
1996 Acura Integra 2 Dr GS-R Hatchback Review
Pros
sporty, gas mileage, smaller, fun to upgrade.
Cons
none so far, has your average problems
All In All A Great Car To Drive — Performance- DOHC V-Tech makes it pretty quick for a nearly stock little car. Build Quality- Little rattle here and there (138K), Needs a paint job and body work in some spots Appearance- Looks awesome when clean, has many little imperfections, The interior is great Cost- Gas- 30-35 higway, 25 city Oil- normal oil changes. Fun Factor- My next car will hopefully be an acura integra but like a 2000 or 2001, if not an integra it will be some kind of acura or honda.... GO IMPORTS!
Maximus_Aurelius

writes:
1996 Acura Integra 2 Dr LS Hatchback Review
Pros
Inexpensive and reliable yet sexy and fun to drive.
Cons
Not fit for the obese, those over 6'5", or those frequently multiple toting passengers or children.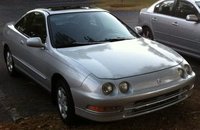 Best In Class. Hands Down Recommend. — Bone stock silver '96 Integra. Great car, fairly low mileage for the model year, great commuter car (30-35 mpg highway). Great handling, corners fast and flat with no body roll, although the ride can be a bit jarring on uneven pavement. Good acceleration and great stability at high speeds, although it is unfortunately an automatic. I am 6'2" and lanky and feel snug but not cramped in the cockpit. Loads of cargo space with the back seat folded down, I can easily fit a 32" flat screen TV, a suitcase, and a week's worth of groceries with room to spare. However, probably would not comfortably seat more than 3 full size adult males. Great car, a very fun car to drive. Highly recommend to anyone looking for a very reliable yet sporty little coupe with low running and maintenance costs, yet still a cut above any comparable American or Korean competitor. For the tuning crowd, this might be the definitive platform to build your custom ride.
Primary Use: Commuting to work
Eric

writes:
1996 Acura Integra 2 Dr Special Edition Hatchback Review
Cons
I don't own it anymore.
Perfect Car For The First Time Buyer. — The car was a pretty reliable all around car. Peformance wise, it wasn't all that bad, but wasn't that great either. It was just you're average car that got great gas mileage. It had not needed any repairs when I owned it, was a well built car, engine ran strong. Interior/exterior was perfect, nothing wrong with it, liked the way it looked. Gas mileage was great, $20 to fill it up, and got around 450 to a tank, what more could you ask for? The car was a blast to drive, had all the features I wanted in a car. 5 speed, 2 door, sunroof. Perfect first car for someone.
Primary Use: Sport/fun (spirited driving, track racing, off-roading, etc.)
Ezequiel

writes:
1996 Acura Integra 2 Dr RS Hatchback Review
Pros
B18C1 motor and the JDM front sexiness
Cons
It can get loud on the freeway
? — This was my daily driven car. it was a fun car to drive. it got good gas mileage and needed the basic maintenance, never gave me problems, good reliable car, only thing i upgraded was brakes with brembo rotors, and suspension with Omni Power coilovers.
Primary Use: Commuting to work
Chevy

writes:
1996 Acura Integra 2 Dr LS Hatchback Review
Pros
Costs Nothing To Fill And Dont Have To Fill It That Often, Suspension Is Good, Easy Cars To Work On, (Sun Roof Provides Easy Access For Flipping People Off), Sits Low To The Ground So Parents Never Want To Borrow It..
Cons
I Havent Had The Car All That Long - All Hondas Rust Around The Quarter Panel and Fenders.. Mines Minor Right Now, Thats All So Far..
1996 Acura Integra Ls — Performance: Its Got Balls For A Little Car. Build Quality: A Little Rust - As Always With Hondas. Costs: Peanuts My Friend, Peanuts. (About $28) Handling: Steering Is Effortless, Takes Corners At Fast Speeds Well (Suspension=Awesome), Clutch Is A Little Stiff.
Brian

writes:
1996 Acura Integra 4 Dr Special Edition Sedan Review
The Econo-car That Handles Better Than A Lot Of More Modern "sporty" Cars — Performance per dollar is just amazing, it doesn't weigh much which helps a ton with handling, and I can keep up with much more expensive cars in the twisties!! ...and all the while getting 26-33mpg
Brendon

writes:
1996 Acura Integra 2 Dr Special Edition Hatchback Review
Pros
Handling, cornering, brakes, shift quality, clutch, 4,500-8,200 RPM, fuel economy.
Cons
cruising noise, 0 toruqe
Extremely Well Rounded Car. — I'm a 16-year-old male, and after months of research and searching, I finally found the perfect car for me. I needed something small and good on gas that was under 6K, but I still wanted something sporty. The car had been owned by a 78-year-old lady who had just died (she must have been pretty cool to have an Integra). It was in a wreck 4 years ago, but was fully repaired and repainted. It has 65K miles. She kept a full maintenance record, and the only repairs done have been routine maintenance, water pump/timing belt, and radiator. I generally get 28 City and 37 Highway. Cruising on the highway is really bad. Wind/road/tire/engine noise is annoying, and its geared so that 3,000RPM is hit at 65MPH. New tires may help with the noise some since the stock tires are a bit old. Over all, I LOVE MY CAR
ecomod

writes:
1996 Acura Integra 4 Dr LS Sedan Review
Pros
A "higher class" (to me) Honda - electric windows & door locks made me feel safer in the city at night; easy to carpool, comfy for longer drives
Cons
Clear coat peeled terribly, didn't like the Champagne color at all; mileage was so-so at about 27 hwy

Good While It Lasted - 13 Years +/- — I was the second owner of this one - it had 39k miles when I bought it and 112k when I sold it. It was pretty much on it's last legs when I unloaded it at Carmax: - speedomoter didn't work when outside temp was below 40*; - CD player wouldn't release cd's - antenna got stuck going up & down - clear coat was peeling on the entire car But she was a good, reliable one while I had her!
Primary Use: Commuting to work
lil_ty

writes:
1996 Acura Integra 4 Dr LS Sedan Review
Pros
It's small and great on gas.
Cons
If you havea family, this wouldn't be the car for you.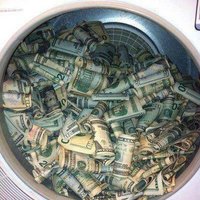 Small, Slick And Easy To Manuever — When I got this car it only had about 48,000 mileage if I'm correct. Now it read 75,511 mileage. That's the original for a 1996. It's great for commuting and also great to park within tight spots. I'm the second owner and I had no problems with this car.
Primary Use: Commuting to work
Guy

writes:
1996 Acura Integra 2 Dr GS-R Hatchback Review
Pros
Great on gas . Handles sweet
Cool Little Car — Awesome little car. Fun to drive. Would definetly be more fun with a turbo. Hardly any maintenance. I've owned the car for about 5 years and put about 40k miles on it and havent repaired anything on it. Probably never gonna get rid of it.
Primary Use: Commuting to work
Displaying 1 - 10 of 40 reviews
Ask CarGurus about the 1996 Acura Integra
Average response time:
8.5 hours
,
# of Acura Integra owners:
6,236
Looking for a Used

Integra

in your area?

CarGurus has

196

nationwide Integra listings starting at

$1,500

.