1995 Volvo 850
User Reviews
1995 Volvo 850
Review Ratings
Average Ratings from

34

reviews
Performance:
Appearance:
Build Quality:
Overall:
Review Highlights
Click to filter reviews below
Displaying 1 - 10 of 34 1995 Volvo 850 reviews.
Kodiak

writes:
1995 Volvo 850 4 Dr T5R Turbo Sedan
Review
Pros
Performance, reliability, fun factor, getting ignored by police...
Cons
Constantly being asked "are you thinking of selling".

All Round Amazing Car With Almost Nothing On The Road Like It. — I bought my T5-R 2 years ago now and the hardest part about owning one of these cars is trying to find something comparable to replace it. The performance is fantastic, (to the red-faced mortification of many rednecks trying to take the Volvo off the line) especially for a "family car". Acceleration is strong and smooth in economy mode and delivers a decisive shove in sport. Handling is generally good, keeping in mind this is a 5 seater with room for luggage, with some torque steer but nothing much. Braking is very good as long as proper maintenance is done regularly. Overall the performance is what you would expect from a much newer and much higher priced car today. The build quality is a little on the plain side but absolutely solid all round. The leather and alcantara are a nice mix giving a luxurious feel with enough grip to keep you in your seat on the twistys. Appearance is subtly threatening at first glance, nothing overtly performance oriented but just low enough and with just a few extras to make it look like it means business. The T5-R came in 3 colours black, green and yellow. If you can find one in yellow BUY IT, these cars are as rare as hens teeth and finding someone who will part with one is even rarer. Maintenance is pretty simple as many parts are just the same a a regular 850 and DIY-ers won't have to worry about any "special tools". Parts are also great, you may pay a little more but they LAST so much longer than standard domestic garbage. The fuel filter is twice the size of a large beer can and is rated for 120,000 miles, that is the sort of parts you can get for this car. Cost of ownership has been reasonable so far. I have done brakes, tires, recharged the AC and other regular maintenance but nothing major. I see many complaints about fuel economy and just like any car it depends on your driving style. If you drive conservatively (yeah right) you can get between 550 and 600 kms on a 70L tank. If you want to go and embarrass 16 year- olds in ricers it will be closer to 500- 530 kms a tank (it is a high pressure turbo after all). Fun factor is amazing. There are just so few cars that have similar performance, safety, reliability and ease of maintenance today. The T5-R is for people who enjoy cars, the road and the sheer thrill of driving.
Primary Use: Sport/fun (spirited driving, track racing, off-roading, etc.)
Neil VW

writes:
1995 Volvo 850 4 Dr T5R Turbo Wagon
Review
Pros
amazingly fast, family 7 seater
My T-5 R — i was looking for a 7b seater car as i was going to have another kid and needed one but i wanted something fast. i then came across a volvo 850 T-5 R and saw that it had 7 seats. i new the police used the normal T-5 as there fast chase cars so i new the T-5 was fast and as this is the T-5 R witch is basicly the racing version of that i new it would be faster. but i have no idea a car this size could be a fast as it was. and now i have spent thousands modding itm it will wipe the floor with basicly anything i put it up against. totaly wipes the floor with M3,s. so i have the best of both worlds with this car. its a reliable comefatable family 7 seater with all the goodies full leather a suad interior. but its also an amazingly fast car that looks and sounds great. especialy when the huge dump valve goes of LOL. well there your my review of my volvo 850 T-5 R
mayobrain

writes:
1995 Volvo 850 4 Dr GLT Wagon
Review
Pros
Great value, comfortable ride, runs great, cheap to repair and excellent utility with that built-in booster seat and cargo capacity.
Cons
It's old - no A/C conversion, and it's a bit rough around the edges.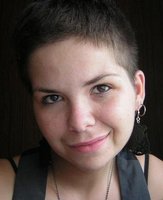 Great Family Beater. — Myself and my husband definitely prefer cars on a stick, and for a family wagon this thing is surprisingly fun to drive. It will keep up with the pack pretty well and still feels solid and nimble. Everything still works but the cup holder cracked and won't go back in the armrest, the passenger side view is held on with JD weld (still adjusts with the power toggles, and it's not going anywhere), the starter wire pops off every now and then, and we will never have air conditioning but it does great in the snow, handles all of us and all our gear no matter the adventure, and doesn't complain much. We had to replace tie rods and a sensor when we got it but can't gripe about that for a $2,000 car.
Primary Use: Family transportation
Kelly5078

writes:
1995 Volvo 850 4 Dr STD Sedan
Review
Pros
Comfort, handling, longevity

Best Car I Ever Owned! — This car was unbelievably comfortable, and performed well. Braking was superb, acceleration sufficient, handling excellent. The interior looked good, except for some wrinkling of the plastic trim, and the cloth upholstery lasted the life of the car with no rips or holes. While driving, the only flaw this car had was rear corner visibility. Well, that, and the idiotic, springy, and essentially useless cup holders. It cost a good bit to keep repaired, but it never had an on-the-road breakdown (though it had a couple of in-the-driveway ones). Towards the end of its life, the upholstery glue was disintegrating badly, and getting all over the place. Following several fairly costly repairs in 2011, the wiring harness went, and I declared the car a dead soldier at just over 197,000 miles. If they still made this car, I'd buy it again in a heartbeat.
Primary Use: Commuting to work
Eric

writes:
1995 Volvo 850 4 Dr T5R Turbo Sedan
Review
Pros
Incredible, nimble handling, amazing speed for such a small engine.
Cons
If you want to modify it, it gets pretty ridiculously expensive.
Incredible Sleeper Car. Beauty With The Ability To Out-perform Rival Beamers And Benzs — Not bad for a first car. 2.4 L inline 5, with a single (15g mitsubshi turbo) pushing 14 Lbs of boost stock, making around 245 hp. Handled like a dream, little to no body roll, well done suspension, though perhaps a little bit on the rough side for some, but i loved it.
Primary Use: Sport/fun (spirited driving, track racing, off-roading, etc.)
Blaine

writes:
1995 Volvo 850 4 Dr GLT Sedan
Review
Pros
The fact that it's a family sedan.
Bottom Line... It's A Great Car. — The car has reached 200,000 miles and still runs smoothly. Only normal wear and tear issues. This car has always been reliable, and has never failed to get me to where I need. It handles decently for a big car, and has decent acceleration. There is only one thing that doesn't work properly on it, and that's the cruse control. I just need to change the control unit.
Primary Use: Commuting to work
Scott

writes:
1995 Volvo 850 4 Dr T5R Turbo Sedan
Review
Pros
Fun to drive, practical and fast.
Cons
a little bit old now.
Volvo 850 T-5r — I have had this car for 5 years now and wanted one as soon as they launched in 1995 but did not have the £35,000 it cost new so waited and promised myself I would own one. The Volvo 850 T5R is amazing, it has great performance and you can still load it up with either people or luggage and get to your destination safely and quickly. The build quality is second to nun with a very solid feel all round, included in this sports version of the 850. The exterior styling is great as it's not too over the top but still has nice 17' alloys and smart sports bumpers front and rear. The interior is full of leather and alcantera and all the options you could think of including air con as well as an electrical sunroof. The car hasn't cost me alot to maintain but if you wanted to modify this car you could spent as much as you could lay your hands on! The thing I love about it is that it is a rare car as I have the manual sedan model in black and alot of them were automatics, not my cup of tea. I get about 25-30 mpg out of the car or 10mpg if you are having fun racing sports cars (which does annoy them!!). I would not sell this car for anything as it is my family's pride of joy. Thanks for reading..
Steven

writes:
1995 Volvo 850 4 Dr Turbo Wagon
Review
Great For Fun And The Family — this is my second car it has been lowered chiped and various other bits done to it not as clean as the main car but this one is much better to drive handles great pulls like a train,but its getting old now has got 250,000 miles on the clock but this does not stop it form going like a rocket,i have five boys and they all prefer this.at its best on a long journey has returned 37mpg not bad for 300hp estate
Primary Use: Family transportation
Phil408

writes:
1995 Volvo 850 4 Dr T5R Turbo Wagon
Review
Pros
Turbo Wagon, with lots of luxury
95 850 T5-r — It's a Volvo; It's a Turbo, It's a Wagon; It's black; It has lots of power, It has a smooth ride, It has a very nice interior; It has some great handling, and the 95 version is more unique as it's the only one badged T5-R in North America.
Andy

writes:
1995 Volvo 850 4 Dr T5R Turbo Sedan
Review
T5-r Volvo 850 — This is the car volvo made to coincide with the btcc entries at the time and produced in very limited numbers, as standard it comes with a 5 cylinder turbo charged 2.3l engine producing 240BHP STANDARD!! it never misses a beat its performance is mind blowing and has taken many a 'performance' car in its stride its the ultimate street sleeper but fuel !!! euuuggh it drinks it like no tomorrow but there has to be one downfall right? i love the low down touring car looks and it comes with every conceivable extra available such as to list a few electric adjustable heated leather seats, electric windows/sunroof, air con, dual climate control the list just goes on and on there is nothing you ever think oh i wish i had that in here!!
Displaying 1 - 10 of 34 1995 Volvo 850 reviews.
Looking for a Used
850
in your area?
CarGurus has

69

nationwide 850 listings starting at

$1,500

.