1995 Toyota Corolla
User Reviews
Average Ratings from

42

reviews
Performance:
Appearance:
Build Quality:
Overall:
Review Highlights
Click to filter reviews below
Displaying 1 - 10 of 42 1995 Toyota Corolla reviews.
Since59

writes:
1995 Toyota Corolla Base
Review

250,000 Trouble Free Miles — My Jeep Grand Cherokee was stolen and I needed to get a cheap car fast! A co-worker just bought a new Jetta Diesel and wanted to get rid of her 95 bare-bones Corolla. The only opitons were air conditioning and 3-speed automoatic transmission. Even though it had 218,000 miles on the clock, she had this car from new and changed the oil every 3000 miles. It wasn't my first choice but she only wanted $1,500.00 for it and I needed a car for work. As it was the base model it had the small 1.6 liter 4-cylinder engine and with a 3-speed auto box it was slow and loud. The engine never seemed to clam down ar freeway speeds and there was little sound insulation (or so it semmed). But, for a year this little car took me everywhere I needed to go without any trouble at all. There was absolutely nothing wrong with this car aside from the fact that it was boring. As a matter of fact, one year and 32,000 miles after I bought the car I sold if for more than I originally paid. If you need a really cheap little car (that's really good on gas) as a daily driver you ought to consider a used Corolla. Try to find the best car for the money you can spend and try to get as much maintenence history as possible. It may not be the most exciting car to drive but it sure is painless to live with.
Owner for 1 years, 0 months
Miles Driven per Year:32,000
Looking for a Used
Corolla
in your area?
CarGurus has
49,931
nationwide Corolla listings starting at
$1,999
.
Sherri

writes:
1995 Toyota Corolla DX Wagon
Review
Pros
If you like small cars.
Would Never Own One Again. Don't Like Toyota — Didn't care for this car a whole lot. I only owned it for a year. Paid for it then the motor went up. Now power, and other small problems. Never cared for toyota's but had to have a car at the time. The only nice thing was it was automatic, and it got me through that year.
Primary Use: Commuting to work
James

writes:
1995 Toyota Corolla
Review
Pros
Cheap on gas, safe (if fitted with airbags), reliable, still yet fast
Cons
Avoid if been in a minor crash as parts can get costly (I've learnt from experience)
A Very Great First Car Which Handles Like A Dream — Performance - Very quick and reliable for 1.6 litre Build Quality - built light yet strong, down points are the mounting bracket designs for the front lights and indicators as they tend to break very easily due to their poor design. Apperance - very stylish inside and out however the front bumper of the Truenos slightly ruin its look. Cost of ownership - Very cheap to run, low fuel consumption, $60 - 70 to fill up. Fun Factor - Very zippy especially around the streets as the 4AFE has a much better bottom end speed (acceleration) than the 4AGE motors giving you a fun ride.
Primary Use: Commuting to work
Jp

writes:
1995 Toyota Corolla LE
Review
Pros
if you want a reliably everyday car
Cons
if you like standing out, like a turd in a swimming pool
What Can I Say, It's A Corolla! — does everything its supposed to do just fine. a commuter car that's reliable, solid, nimble, and fun if you know what you're doing (turbo!). the steering feel is a bit vague and it doesn't communicate how far you are from the limit, but push it and it obeys. it blends in with the millions of other econoboxes out there and does not stand out, perfect for parking it anywhere and going places. speaking of going places, this car will take you almost anywhere without complaint. gotta love this car!
Vincentius

writes:
1995 Toyota Corolla Base
Review
Pros
exterior, interior, engine
Daily Driven — best car that i driven in my life... the greatest corolla that ever built.. her engine has power on average rpm,, nice body,, nice interior.. many way to modification, from engine, exterior, interior and many more.. after all,,, i really love this car...
Corey

writes:
1995 Toyota Corolla Base
Review
Pros
Small engine=Great Gas Mileage. Standard Shift. Light. Fun to Drive. 4 Door.
Cons
Small engine=Not so great Performance.
Toyota Corolla — This car is great on gas especially when its $4.00 + a gallon. Its Standard, light, and small so it is fun to drive. It has a 1.6L straight-4 so it doesn't have to much power. For being 14 years old and having 140k miles on it, it still runs good. So far we have replaced the radiator and the starter. The brake lines and fuel line have rotted out mainly because of the salt on the road in the winter. The body is still holding up with not a whole lot of rust. The interior is pretty much pristine. I would tell those who need a car that is great on gas to look at the Toyota Corolla. Plus, the new ones look awesome.
James

writes:
1995 Toyota Corolla DX
Review
Pros
Outstanding build quality and reliability
Cons
Acceleration that *might* thrill your Grandma
Not A Head Turner Or Wheel Burner, But Highly Competent As A Daily Driver — * Performance – Average in its class. With some "tuning" and careful shifting of the 4spd auto, you can do some impressive light to light runs, but speed demon it is not. The braking is decent, though it could be better. Handling is as slushy as one would expect in its class. Still, it is competent in all it does without much fuss. * Build Quality – My car had already seen a wreck when I got it. Most people would have passed this car up due to the volume of body damage. Yet, I bought the car anyways as a "grocery getter" until something better came along. That was 4+ years ago and I will certainly buy another Corolla. This thing has endured brutal abuse prior to my ownership and some pretty harsh treatment since. It never gives me any problems. Turn the key, put it in gear, and it goes. Every time. * Appearance – The body style is very bland. There's not a single line on the car that stirs excitement. Yet, in all its subtlety, it's not particularly "ugly" either. It's simply an understated compact car that nails the job it was built to do. * Cost of Ownership – The cost of owning this car has been significantly less than any other vehicle I've own. Even with all the damage this car has sustained, all I've had to do to it, other than regular maintenance, is put an alternator on it. Given that I run a High Power audio system, even this repair is to be expected. * Fun Factor – Even though this car is not a performer, per say, it doesn't turn heads in a positive way and simply put, it's a 4dr econobox, it still is a blast to drive around town. You would be wise not to challenge the kid with the boosted Civic next to you, but you'll have no trouble zipping in and out of rush hour traffic and taking slow curves a little faster than the guy in the Cavalier next to you. All in all, I love this car! It's reasonably comfortable, it can take a hell of a beating, the drive train performs reasonably well given its spec, and running this car is cheaper than the Mc Donalds value menu. If you're looking for a very reliable vehicle that will give you reasonably good looks, reasonably good performance at a reasonable price, the Toyota Corolla is a solid purchase.
Braydenmadden

writes:
1995 Toyota Corolla DX
Review
Pros
only 89.000 orinal miles since i purcased brand new in 1995
Cons
sometimes doesnt handle welkl when turning on wet roads

Good Very Happy With Car — I totaled the first 95 corolla just bought from dealer new then one week later rolled the car 5 times on the freeway median. going 60mph. There was minimal damage and both me and my wife walked away from the accident without any injury. She had a bruise from the seat belt and i had a couple of small pieces of glass from the back windshield.. That is why I purchase the same exact car per insurance policy coverage.
chokie123

writes:
1995 Toyota Corolla DX
Review
Pros
The car has been amazingly reliable. It was my first car during high school and I have kept it for 14 years, time to say goodbye.
Cons
Not the most powerful car on the market. You could buy a Ferrari, but you wouldnt be investing properly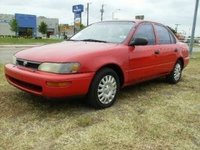 The Gem To Jeweler — Like: Handling, Smoothness, Quietness Dislike: Power , since the car is only a 1.5 liter 4 cylinder engine but trust me it gets the work done with about 34 MPG. You will never be stuck without money in your wallet or on the side of the road.
Primary Use: Commuting to work
sambaluk

writes:
1995 Toyota Corolla DX
Review
Pros
great car not to hard to work on, I should be able to get to 300,000 miles on it before I would need to do anymore work on it.
Cons
Having to change the timing belt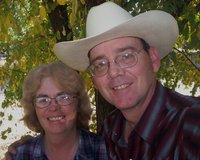 I Love The Car — Not much room for passengers with long legs in the back seats. I really like the looks and handleing plus not much maintanence. Just add gas and go. Wish it had a timing chain instead of a belt. I love the car, always gets me where I want to go and never leaves me stranded.
Displaying 1 - 10 of 42 1995 Toyota Corolla reviews.
Looking for a Used
Corolla
in your area?
CarGurus has
49,931
nationwide Corolla listings starting at
$1,999
.