1995 Toyota Camry
User Reviews
Average Ratings from

44

reviews
Performance:
Appearance:
Build Quality:
Overall:
Review Highlights
Click to filter reviews below
Displaying 1 - 10 of 44 1995 Toyota Camry reviews.
Hannah Nonnie

writes:
1995 Toyota Camry LE V6
Review
Pros
runs good, gets good gas mileage
Cons
a small oil leak...but that's k, I've learned how to check the oil!
What Can I Say- It's Mine! — My car is highly underestimated. But once ya step behind the wheel, drive around the block, it's not that bad of a car. My brother called it a granny car, but I don't care. My granny car is still going...hehe...like the energizer bunny! I will cry when she finally does call it quits.
Looking for a Used
Camry
in your area?
CarGurus has
79,326
nationwide Camry listings starting at
$1,486
.
addi77

writes:
1995 Toyota Camry DX
Review
Cons
its not a sports car lol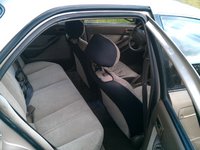 I Love This Car.. Its Very Good On Gas — im a real fan of this far its very durable. very good on gas and can stand up to any weather. you wouldnt regretting a car like this one. its a nice car to hand down to your kids as a first time car too.
Primary Use: Commuting to work
Kaylee

writes:
Its A Great Car — It has really great gas mileage, and the air conditioning is really cold, and the heat is really really hot and it gets cold or hot really fast. its not that fun to drive anymore cuz dakota taught me how to drive a manual car and now automatic is boring lol. the interior and exterior is kinda like an old lady car, it doesnt break down very much which is great for being an older car.
Primary Use: Family transportation
Shambockadee

writes:
1995 Toyota Camry LE
Review
Pros
The car is easy to work on.
Reliable
Strong Integrity
Fuel Economy
Lumbar Support
Pretty Luxurious
Cons
Wiring to power locks and windows break and short
Suspension is noisy even after mechanic work

Solid Car, But Here Are Some Things To Watch For — With the help of a mechanic I bought this car for 1500 dollars 8 years ago and rebuilt it. The car is engineered like a Russian Submarine - solid, tight tolerances, and nice intelligent touches. The appearance is somewhat ordinary - like a 87 Tauras. The performance is average except the luxurious feel of the car. Here are some informative tips that will give anyone happy motoring if the buy a 92-96 Camry: When you replace the timing belt replace everything around the timing belt- the water pump, the tentioners, pulleys, oil pump seal, etc. Just save youself the headache and get it all done. It will save you big bucks in the long run. If you climb in the car one day and it turns over but will not fire it is 90 percent of the time the distributor with this Camry from 150 to 200 thousand miles. Supressors, capacitors, and coils tend to go bad inside of the distributor. Also, don't forget to change the AM2 fuse.(the fuse box by the battery, 30A fuse). When a part in the distributer goes bad the fuse blows when you turn on the ignition. The wiring to the power locks and windows breaks and shorts.The fuse is under the dash to the right of the steering wheel (Difficult to get to and difficult to replace). You can grab this fuse and wiring harness out of a junk yard to save bucks. Otherwise, if this car is regularly maintaned it is a great reliable point A to point B car. Hope these lessons Ive learned helps someone. Happy Motoring!
John

writes:
1995 Toyota Camry XLE V6
Review
Cons
If you want a car that can go through snow don't buy this
Fast V6 And Very Light Body. — Good acceleration, bad braking, sloppy suspension Good quality, simple and easy to repair, no squeaks or rattles Doesn't look that great but has leather, 6cd changer, radio, ac, power everything, cruise, and sunroof! Dost of onwership is great. Doesn't cost much at all. Just put gas in it and it will go! 23-26mpg Fast, easy to spin tires (not good in rain and snow).
Primary Use: Commuting to work
Alex

writes:
1995 Toyota Camry DX
Review
Cons
family sedan, not built for performance
95 Camry — Great car overall. Well built, can withstand anything. Big interior, very roomy. Handling and performance are top notch. Never had any problems. Just do regular maintance and it will go on forever. Fun to drift in, well built suspension. Great Car.
bidawi

writes:
1995 Toyota Camry LE
Review
Pros
Legendary biuld and reliability.
Cons
Vanilla looks and handling.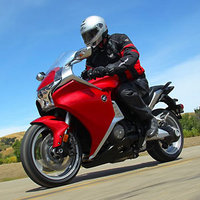 Hits All The Right Notes. — Best rated family sedan for many years for several good reasons. Very reliable, easy to maintain and has very good fuel economy. Perfect for a family looking for a comfortable, reliable and safe car. The Camry is one of the best sedans for the money, hands down.
Primary Use: Commuting to work
Saqib

writes:
1995 Toyota Camry LE
Review
Cons
Pimp status is rather low
Solid — This car was in the family since when we first bought it brand new. Even after it got totaled when a redneck plowed into the back with his Ford Ranger, I was able to drive away from the accident. Granted the rear quarter was squished, the hood was crumpled because the dude pinned me between his truck and a 4 Runner, and both airbags had deployed. Solid car - it'll keep you comfortable and alive.
CamryHog

writes:
1995 Toyota Camry LE
Review
Pros
Takes a beating, reliable, good power for a 4-cyl family sedan
Cons
body roll, could use the 6-cyl power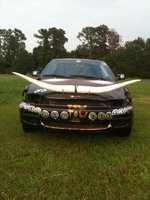 While Not A Racing Car, It Can Hold Its Own — We converted a 1995 Toyota Camry LE into a 24 Hours of LeMons car. The braking is excellent with OEM parts (althought we do chew through pads). Acceleration is good for a 4 cylinder. The automatic transmission has held up to some extreme beating. The car has over 200k miles and we're revving over 6k regularly. I know Toyota would laugh, and deservedly so, but this car consistently finishes in the top half of the field competing against old Mustangs, BMWs, Miatas, and just about everything else you could think of.
Primary Use: Sport/fun (spirited driving, track racing, off-roading, etc.)
Ladybama67

writes:
1995 Toyota Camry LE
Review
Pros
It had plenty of space(for a camry) it was the most reliable car I have owned! It was my first car. I bought it because of how reliable toyota's are. I was in tech school and I lend a lot with this car, it was easy to find parts and was easy to maintain!
Cons
Only thing bad is the balance shaft in the engine, it's what made the car over heat. So I rebuilt it without the balance shaft and I haven't had a problem since.

Safe And Reliable — It saved my life. Because it was made out of metal, if it was plastic like these new cars I could've been crushed! The camry's are so strong that after I was in a collision I can repair the car and use it for commuting again!
Primary Use: Commuting to work
Displaying 1 - 10 of 44 1995 Toyota Camry reviews.
Looking for a Used
Camry
in your area?
CarGurus has
79,326
nationwide Camry listings starting at
$1,486
.