1995 Mercury Villager
User Reviews
Displaying all 2 1995 Mercury Villager reviews.
mover

writes:
1995 Mercury Villager 3 Dr GS Passenger Van
Review

At All The Best Van You Can Get For Your Money — As the clone of the original the Nissan Quest, the Villager is the best choice you can make. good on gas, lots of room, seats 7, affordable in parts and repairs. the engine (3,0L V6 from Nissan) is very good. some smaller things but at all the best van you can get for your money. drives like a car with all the features of a van. i drive this van in the east canadian winter and it runs, and runs, and runs,..... this van has now 320.000 km and the engine and transmission are still untuched and working perfect. after the years in winter with salt and chemicals you have to watch the brakelines. a replacing is easy and cheap. also this engine noise,... a pain in the a... but at the end no problem. only a bad gasket on the headers,... one of the very less problems of this van. i drive it with 28mpg or less. and the best,.. it doesent matter what you wanna do,... bringing your family into the weekend,.. hauling buildingmaterial home,.. towing a trailer,..simply drive back and for to work,.. this van will do it
Primary Use: Commuting to work
Galm_2

writes:
1995 Mercury Villager 3 Dr GS Passenger Van
Review
Pros
Very reliable, cheap,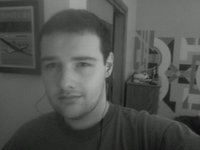 Great Family Car — 7 passengers make this a great a family car, this is coming from a 17-year old dude so I'm being nice about it. 150 HP though is enough for everyday driving but when passing leaves something to be desired >> Really it's just Nissan Quest with a different grill so for some reason this drives down the cost of the car. Same VG30E in it as almost ever other Nissan from the era. We've had it for the last 6 years and all I can say is wow, that thing has taken so much abuse and yet I would still take it on a trip over my truck. And that, is saying something
Primary Use: Family transportation
Displaying all 2 1995 Mercury Villager reviews.