1995 Ford Mustang
User Reviews
1995 Ford Mustang Review Ratings
Average Ratings
from 89 reviews
Performance:
Appearance:
Build Quality:
Overall:
Review Highlights
Click to filter reviews below
Displaying 1 - 10 of 89 reviews
Matthew

writes:
1995 Ford Mustang STD Coupe Review
Pros
Great on gas, fun, and good looking.
Cons
small back seats, underpowered.
Love It And I'd Miss It If I Ever Sold It. — The 3.8v6 is far underpowered for its size, but does provide excellent low end torque for fun in the corners. the back seat is not efficient for anyone over the height of 4 feet, and the front seats slide back far enough for even a tall person like me to drive comfortably. the trunk is roomy but the opening is small, so fitting in large cargo can be difficult. i experienced about 30 mpg freeway and 24 city personally, when i was driving conservatively. on a rough drive it averages 20, still decent fuel economy. The car is wonderful for long trips alone or with another person - the front seats really show their comfort here, and the gas mileage is great for long drives.
Primary Use: Sport/fun (spirited driving, track racing, off-roading, etc.)
Looking for a Used

Mustang

in your area?

CarGurus has

28,442

nationwide Mustang listings starting at

$2,495

.
CTRL

writes:
1995 Ford Mustang GT Coupe Review
Pros
Excellent speed capabilities, mod options galore, handles awesome on corners and at high speeds. '95 was the last year for the original 5.0 - Historic value some day....I love the front clip on this ride, it looks down right mean.
Cons
The tail lights suck. The power mirrors vibrate making it hard to see. Location of wind shield washer reservoir not cool. Really hard to keep tread on the tires......;)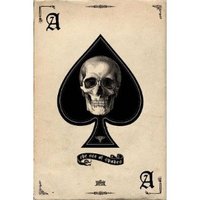 A True High Performance Muscle Car — All around awesome car. Front view looks predatory and the factory headers/dual exhaust growl matches the appearance. The little vents on the hood and sides make it look like the great white shark of cars. Excellent engine coupled with great suspension design and superior braking capabilities round out a truly sick ride.
Primary Use: Commuting to work
Richard

writes:
1995 Ford Mustang GT Convertible Review
Always Wanted One And I Wouldnt Trade Her For Anything — She's not the fastest, or the prettiest (though she's pretty damn close) I'm very happy with Lady Heather. We enjoy the casual drives and embarassing tuner boys in front of their girlfriends. Engine runs as good as shes sounds and I can pin my needle at 150mph!
Primary Use: Sport/fun (spirited driving, track racing, off-roading, etc.)
BigKen

writes:
1995 Ford Mustang STD Coupe Review
Pros
good base to customize, aftermarket is vast treasure trove of affordable performance upgrades
Cons
mandatory 75,000 mile gasket failure, verify repaired well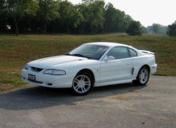 My Favorite Was My Lx5.0, Bit This Was A Close Second. — Got the v6 b/c the GT didn't provide that much better performance for the upcharge in price. Decided to use the money elsewhere (cobra spoiler, side exhaust, 17" cobra rims & 255/45 all around, white guages, K&N filter, side scoops & louvers, and paint black mirrors to match car). I had a lot of fun with my v6 5-speed. Having had 86SVO, 87LX5.0, & 88GTConvt previously, I enjoyed the antilock disk brakes and the lack of the monster v8 infront during hard cornering, but I missed the raw power. Thankfully the 3.8l blew it's headgasket right on cue @ 75K miles. Such a problem that ford started to cover this under "warranty" if pressed. I chose to take this oppertunity to modify the engine affordably. I thought about 5.0 swaps but didn't want the weight out front again. I had the uper and lower intakes cleaned & polished, a minor valve job, upgraded head gaskets, bigger feul injectors, fuel pump, and a performance computer chip. Added to this was a 3.55 rear and trac-loc from a junked v8. I knew my mechanic had done well when I showed-up and he offered to buy the car from me. This thing was FAST, really fast! And cornered impressivle for a car 5yrs old w/ +75K originally costing less than $16K. This was a great car as long as you understood that driving hard can cause problems and cost money. I was sad to see it go. This mustang turned out to be the best bang for the buck of any I had, which says something starting with less and using aftermarket to finish up YOUR Mustang.
Primary Use: Commuting to work
Jachob

writes:
1995 Ford Mustang STD Convertible Review
Pros
everything about the car is a positive well other than teh negatives lol
Cons
not many negatives the lag when you first floor it from a dead stop
This Car Is Awsome Ihighly Recomend It Its A Great Drive Even For A V6 — My mustangs only a v6 3.8 liter it has a shord delay when ur stopped and you floor it b4 it actually goes but once it gets going it books i like it. the brakes are great no problems yet. handlings not bad i just got it so i havent done much with it yet lol but im sure its an awsome car. no repairs just minor paint touchups were water got underneithe the paint. the styling both in and out look awsome the seats are just totally amazing lol u sit in them not on them. gas milage is good if you dont floor it everytime you come out of a stop but even then it still preety damn good. this car is awsome to drive expeccially when you have the top down on it and a killer stereo in it :)
Alec

writes:
1995 Ford Mustang GTS Coupe Review
Cons
Handling, but it was built for straight line speed
Ford Mustang - Gt500 — the GT500 version has the BEST engine sound ever and is a classic drag racer, plus it just looks soo good with a classic body shape and in blue with the original racing stripes B E A U TIFUL, it just really is a car that kinda makes you wanna keep driving even once you've got to your destination!
Christopher

writes:
1995 Ford Mustang GTS Coupe Review
Pros
Easy to build with great hp possible, no american car sounds better than a Mustang
Cons
Underpowered from factory
Robert

writes:
1995 Ford Mustang GT Coupe Review
She's A Looker, This One. — I loved everything about this car: it was quick, it looked fantastic, and sounded amazing. I just got unlucky with buying a crummy motor and plus the car was too low so it always scraped on stuff. All in all a good car if you find the right one.
Schwartzy

writes:
1995 Ford Mustang STD Coupe Review
Pros
Acceleration, Handling, Style, Accessories, Visibility, Ride Comfort, Fuel Economy, Reliability
Cons
Back Seats, Snow/Ice performance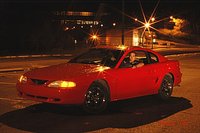 The Perfect Sports Car — This car handles like a dream. It has amazing acceleration, even with just the V6 engine, and the manual shifter results in short throws and silky smooth shifts. It can corner and stop on a dime and leaves you as the driver with a feeling of total control. The front seats have a "cockpit" type feel to them, which I find enjoyable. Fit and finish is excellent, as the interior of the cabin has a very smooth and upscale appearance. I never experienced any rattles or noises stemming from the cabin. The ride is extremely smooth and quiet, and I have put many relaxing highway miles on this car. In summer temps, I have been able to achieve an excellent 30-32 mpg on the highway with the manual transmission, and typically average around 25 mpg in city driving. Visibility is excellent, and parking is easy. The fiberglass construction of the entire exterior means that rust will never be a problem, an added bonus. The Mustang was not designed for winter driving, and it shows. Handling in the snow and ice is extremely poor, made more so by the manual transmission. I drove this year-round and learned to manage its deficiencies in winter weather, but I do not recommend winter driving in this car. The back seats are difficult to access for passengers, due to the 2-door coupe design. The back seats can, however, be folded down level with the floor of the trunk, allowing for long objects to be hauled with little problems as long as they are no more than 1-2 feet in height. I drove this car hard, but never had any mechanical problems aside from the head gaskets blowing around 120,000 miles. The exhaust system tends to rust, I highly recommend replacing with stainless steel if you live in a northern climate. For several years, this car provided me with the most enjoyable driving experience I've ever had. Acceleration, cornering, handling, and braking were all excellent and gave me a feeling of being in absolute control of the road. Whether joy-riding in town, going for a spin on back roads, or cruising on the highway, this car fit the bill. Highway driving in particular stands out, as road noise is minimal, the ride is extremely comfortable and relaxed, and acceleration makes navigating heavy traffic no problem at all. The Mustang is an excellent, excellent car for any mid-sized individual or couple who enjoys a refined driving experience, but is not suitable for families due to the difficulty of access and size of the rear seat, and may not be suitable for large individuals due to the cockpit type design of the front seats.
Primary Use: Sport/fun (spirited driving, track racing, off-roading, etc.)
Josh50050

writes:
1995 Ford Mustang GTS Coupe Review
Pros
fun zippy car that is not bad on gas and the paint is still in such good condition people think it is only a couple years old.
Cons
very poor grip for winter driving. could use different gearing.

Daily Driver — good car other then basic maintenance the only problem i had was one of the tranny oil lines connected to the rad burst off one day and drained all the atf onto the road and the rotors needed replacing nothing major. 45$ worth of gas gets me 250-300km
Primary Use: Commuting to work
Displaying 1 - 10 of 89 reviews
Ask CarGurus about the 1995 Ford Mustang
Average response time:
8.5 hours
,
# of Ford Mustang owners:
30,701
Looking for a Used

Mustang

in your area?

CarGurus has

28,442

nationwide Mustang listings starting at

$2,495

.