1995 Ford Bronco
User Reviews
1995 Ford Bronco
Review Ratings
Average Ratings from

23

reviews
Performance:
Appearance:
Build Quality:
Overall:
Review Highlights
Click to filter reviews below
Displaying 1 - 10 of 23 1995 Ford Bronco reviews.
MrJados

writes:
1995 Ford Bronco Eddie Bauer 4WD
Review
Pros
Power to get you out of (or into!) anything.
Tons of cargo room.
Maintenance is a breeze.
Cons
Gas mileage (of course).
Some parts can be hard to come by given scarcity of these lately.
The dreaded Bronco Rust.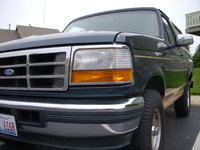 When America Knew What Building A Great Truck Was. — These are the last of when trucks were built right. And unlike anything made today, your average Bronco can just as easily get you to work as it can get you in trouble. Fun trouble. You'll never want for power, in fact when you can visibly see the fuel needle moving you might want for less. But that's okay. These were made in the day when fun was affordable and some of us like to remember that. Some tips for better mileage: -Roll your backseat forward as often as possible to distribute the weight more easily. (Or just remove the thing) -Lucas Upper Cylinder Lubricant. About 6-8oz in every other full tank. I also tend to dump a bottle of Seafoam every other month or so. -I hope this doesn't need to be said but, K&N Filter. You'll be surprised. With these and (sometimes) careful driving I can get about 15-16 city and 18-19 hwy. Do yourself a favor and skip over any automatic you find. The trans has a tendency to lag when tooling around town and hang on in third til you give it some throttle and back off til it upshifts. Waste of gas and torque. I suppose an Auto Bronco is better than no Bronco, but this beast was made with fun in mind. Eddie Bauer Edition: Very nice trim. Keep the leather well treated or you'll be prone to tears in the breathable stippling- Meguiars makes some of the best. Your rear window will (WILL) leak without proper reapplication of weatherstripping every couple of years or so; as such the carpeting in back will hold in any moisture and rust out your bed. Suggestion: tear it out and Rhinoline or Diamondplate the cargo bed. And most importantly, enjoy what proper American engineering feels like to drive.
Primary Use: Utility (towing boats, transporting cargo, etc.)
Eddie

writes:
1995 Ford Bronco XL 4WD
Review
1995 Oj Mobile. — This truck has served me well. It is built like a tank. I cannot seem to get it stuck. It is horrible on gas, but that is ok. I can still smoke any little honda that tries, and if they do pass me, i can drive over them. This is by far one of the funnest most versitile vehicles I have ever owned or driven.
Benjamin

writes:
1995 Ford Bronco Eddie Bauer 4WD
Review
Pros
It's a Ford Bronco- a true classic in all incarnations.
Cons
A little thirsty, but I can afford it so I'm not complaining.
It Is Probally The Best Vehicle I Have Ever Driven. Easy To Work On, 4wd, Moves Fast For Its Size. — It is an amazing Beast. I love this truck. From now on, there will be a Bronco in my driveway. It will last you forever if you take care of it. The 351 Windsor really helps it move, and is an amazing, if thirsty, performer. I have one of the only ones in my town and get compliments from everyone. I even had a guy in a 208 BMW 7 series roll down his window and tell me how great looking my truck is. I wouldn't trade it for anything.
Sebastian

writes:
1995 Ford Bronco Eddie Bauer 4WD
Review
1995 Ford Bronco Eddie Bauer — got this truck mid summer in El Paso Texas, and the first thing that got my attention was the way it looked like you could throw anything at it, and it would keep on going. after getting it stuck 4 or 5 times i realized that i need bigger tires and a lift but that will come with tax time. over all this is the nicest truck i have ever driven, its easy to park and very roomy. and unless you take it in a reservoir that it just rained in it wont get stuck. over all a beautiful truck.
Primary Use: Sport/fun (spirited driving, track racing, off-roading, etc.)
Gonzalo

writes:
1995 Ford Bronco Eddie Bauer 4WD
Review
Pros
Space, power, reliiability, durability, V8, 4WD, comfort, safe, Full Size
Cons
Bit weak A/C system, no rear disk brakes configuration.
Aview Over The 50 Years Old Ford Bronco! — Nothing like the handling of an IFS system well tunned with double shock absorbers on each of the Massive 31 x 10.5 x R15 A/T of the Bronco, Its awesome how you can really rely on the massive and sturdy stabilizer bars on the front and the rear ends, once you changed the comon black rubber for polyurethane ones... The truck feels stiff and firm, no matter the terrain. When talking about Building quality, it only haves one weakness tnat can be solved adding an extra link on the chassis on the front area of the engine to avoid craking the engine bridge that links the chassis to the IFS system, once you did that linkage using a sturdy bar, the truck its almost undestructible. The trransmission system its very strong no matter if you´re running on the M50D wich is the Mazda Manual 5speed Transmision or the E40d wich its the 4speed overdriven electrical automatic shift transmision. This automatic transmission, by the way, its the swiz watch of the ford tansmissions, it works so efficiently and smoothly that you´ll harldy notice the shiftings. Engine talking... The only V8 engine I´ve tryed its the 302EFI, and I got no complaints, its an amazing engine, so reliable as army stuff, 400.000km on it and stills haves beatifull compression and no oil comsumption, and mines V8 haves 275 thousands Km and the vacuum of the valvetrain stills working beautiful, its a powerful engine, that can take you wherever you want to go, you have available plenty of torque from the 1400rpm and a flat curve of HP from 1800, so in the manual transmision set you can travel at 130km/h in a diesel like 2300rpm. This truck never breaks, only maintain it and it will last more than you, so the overall cost of having it is not high at all. Only take care about the brakes, because as it is a really heavy truck (more than 2 tons) the brake system is constantly under heavy pressure and stress. The best part of being a Bronco Owner is that you´ll be able to travel fast, safe and confortable as long as you want to go, but when de road ends... just rely on your Low range 4WD and the power of its small block heavy duty Iron V8 engine, and you´ll see how far it can take you withou worrying about space, because there its PLENNTY! its a terrific truck! No more words about the full size Bronco, for me its a Ford emblematic car that represents the spirit of the make just like the Mustang.
Roxy

writes:
1995 Ford Bronco XLT 4WD
Review
Pros
engine power, reliability, comfort, no frills
Cons
middle brake light shorted constantly
Solid Rig, My Barbie Bronco! — Had the "Barbie" Bronco for 8 years, and really enjoyed it. It had an awesome small block 5.7L V8, and had great torque. I took good care of it, and in return, it took good care of me. One small issue was the vehicle speed control unit, it smoldered one day in 2004 and fried the plug (no big deal to me, I never used cruise control) but it also affected my horn it rendered it useless (used my horn all the time, argh!). Then in fall of 2005 Ford sent recalls out on that exact part. The Bronco had a removable top, but I had heard through other Bronco owners that the seal breaks once removed, and a new (expensive) seal is needed to put it back on, so I opted out of going topless. Plus the fact that the top was heavier than a whale and you'd need a football team to remove it pretty much solidified my choice. Overall, VERY sturdy rig, powerful engine, great in snow, roomy and comfy, modest interior/exterior, and it saved my life in the freakiest accident... I loved and miss Barbie. Why did Ford stop making the Bronco?? I would buy a new one if they brought it back, and they should go retro like they did with the 'Stang! (I would love an optional 6 speed manual!!)
wrunion

writes:
1995 Ford Bronco Eddie Bauer 4WD
Review
Pros
It looks awesome and reminds me of the glory days

All About Awesome — It's a fun truck to own. I get lots of compliments and looks. It's not much on technology but heck, it's 20 years old! If your are looking for a fun truck that's tough, easy to fix, and fun to drive, then the Bronco is for you.
Primary Use: Sport/fun (spirited driving, track racing, off-roading, etc.)
Hulk28

writes:
1995 Ford Bronco XLT 4WD
Review
Pros
big tires lifted 6 inches
Cons
right now brakes and handling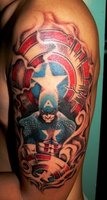 My Ride — It was already lifted with big tires. I've always wanted a big truck so when i found this one for the price I had to jump on it. I'm about to put it in the shop for tires and brakes. I have a cold Air Intake for it just haven't had time to put it on yet.
Primary Use: Sport/fun (spirited driving, track racing, off-roading, etc.)
alyssakirk

writes:
1995 Ford Bronco XLT 4WD
Review
Pros
fun to drive, four wheel drive is great.
Cons
not very reliable. gas milage sucks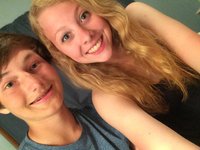 Jayson

writes:
1995 Ford Bronco XLT 4WD
Review
Fun And Reliable! — Performance, build, appearance, and fun are all on the higher end... however it costs a lot to own. Gets about 8 miles to the gallon, but it makes it up by being simply fun to drive, plus it looks beast! Get one, it'll be your dream car after you buy it!
Primary Use: Family transportation
Displaying 1 - 10 of 23 1995 Ford Bronco reviews.
Looking for a Used
Bronco
in your area?
CarGurus has

184

nationwide Bronco listings starting at

$3,900

.