1994 Mercedes-Benz E-Class
User Reviews
Average Ratings from

51

reviews
Performance:
Appearance:
Build Quality:
Overall:
Review Highlights
Click to filter reviews below
Displaying 1 - 10 of 51 1994 Mercedes-Benz E-Class reviews.
straitjacket68

writes:
1994 Mercedes-Benz E-Class E320
Review
Pros
high spirited and very good build quality.
Cons
no cup holder++ and i wish i had a real glove box!

I Drive A Used Mercedes Because I Cant Afford A Used Honda — in most cases concerning an older import such as my 1994 e320 versus buying the same year honda accord is virtually a no brainer. in some cases the benz is priced the same or a lot of times less. my engine blew in my 1998 toyota camry. this car was serviced religiously by me. started looking at hondas , toyotas , etc , etc,. finally looked at a few mb's. logic tells you in most cases as expensive as these cars are new ,they have been more than likely well maintained by the previous owners. thought , hey, they have the the autobahn over there where they build them. these cars are built for high speed and must be built to take such abuse! the american versions have had an easy life with our low speed limits!! as far as up keep and parts? i maintain it myself and an oil change is the same as any other car except you need 2 more quarts of oil.( thats a good thing). parts are available at my local autozone. my new brakes were 6.00 CHEAPER than on my 98 toyota! and easier to install! it getsa better than 30 mpg on the interstate at 75mph. a little weak on take off but comes alive at 3200 rpm s. hold on! im a bona fide benz guy from here on out. its not about being high falootin! its the best choice.and its the most logical.
Primary Use: Family transportation
Looking for a Used
E-Class
in your area?
CarGurus has
17,201
nationwide E-Class listings starting at
$1,995
.
John

writes:
1994 Mercedes-Benz E-Class E420
Review
Pros
Mid-size car with big motor
Cons
Nothing really, but a manual transmission would have been nice.
Style And Performance In A Nice Looking Wrapper. — A responsive and nice handling car. The build quality is old school Mercedes Benz: built like a vault. I likie the looks of the car, it's nicely proportioned. It's a cheap car to own. I have not had any issues with it other than regular maintenance. Gas mileage isn't the greatest, but that depends on the right foot. The car is fun to drive.
Primary Use: Sport/fun (spirited driving, track racing, off-roading, etc.)
Will

writes:
1994 Mercedes-Benz E-Class E320 Wagon
Review
Pros
The drive, the space, the comfort
Cons
Shaky A/C quality, speakers sometimes fade in and out, depending on how they're feeling at the time
A Joy To Drive - Great Interior, Great Exterior, Great Price, Reasonable Mileage. — The Mercedes E300 Wagon is somewhat misunderstood. From behind, it appears as though it should be driven by soccer moms and North Shore residents, and to an extent, that's true. That said, it's one of the most fun cars I've ever driven. Despite the fact that it's built like a tank, the acceleration is surprisingly responsive, though the braking can sometimes be somewhat lackluster (what with all the inertia it has to stop). The interior is extremely comfortable, and if you have an adapter for your iPod or mp3 player, it has a very rewarding sound system. Overall, the car is a beautiful ride, and is probably the most versatile Mercedes you can get, adding the propensity for hauling large and heavy objects without inheriting the cumbersome qualities of the SUV (or the gas mileage).
Primary Use: Family transportation
peteg1789

writes:
1994 Mercedes-Benz E-Class E320
Review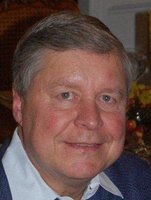 Ben — One of the most reliable cars I have ever owned. This car was built to NEVER die.....it's bullet proof. I had a fan belt break and with the internal electric water pump (which I never knew about) was still able to drive another 50 miles home safely without burning up the engine (had heater running full blast). The body is fantastic and with tinted windows, it looks like one of the CIA's undercover cars. I LOVE IT.
Primary Use: Commuting to work
edward2249

writes:
1994 Mercedes-Benz E-Class
Review
Pros
Timeless beauty. One of the best over-engineered MB's. A little technical knowledge and hands on tinkering will make it one of the cheapest luxury cars to run.
Cons
Parts getting difficult to find for this 23 year old. Suffers MB syndrome with mechanics. They will be out to rip you off. Do minor changes yourself ie spark plugs air filter etc. Never let them have a free hand$. Be $pecific with what you need changed. It'll save $$$$..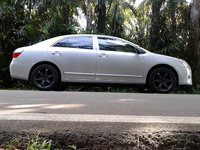 Mercedes E Class W124 - The Grand Dame — I first fell in love with its little brother- the 190E when I was in colledge.. A classmate, being the usual irresponsible teenager, drove me to his house in his fathers, then new 190E, without a valid license. It was back in 1995. It was very high tech then, with its multi-link rear suspension, and felt solid as a tank. A couple of years later, it's bigger brother 200/ 200E came along.. It was love at first sight, and a great leap from the W123 it replaces.. Like the Countach, its design has aged well. It still looks modern even today, and some parts are actually used in the previous gen Chrysler 300C. Another wonder is how the parts held up so well for 23 years. The cabin was still tight. Nothing fell off. The seats are still the best considering its age. The engine still returns a decent 8km/L, no worse than a WRX or RX8, though progress is more leisurely.. I had it slightly done up with 17 AMG rims, and lowered it an inch without overtly sacrificing ride quality.. I'll be looking into the electrics at a later stage, as some of the wiring has slightly deteriorated.. I hope it's not the batch of 93's where MB actually used bio-degradable wiring looms.. A slight mis-calculation by their green-engineers, that there are actually people who keep their cars past 20 years.. Apart from the slightly feeble engine (...less than 150bhp...very weak by todays standards..) I still love her to bits... Highly recommended running collectable.
Manuel

writes:
1994 Mercedes-Benz E-Class E320 Coupe
Review
Pros
Classic styling, good solid engineering.
Cons
Parts supply on the lower-volume coupe/convertible models a bit tight.
W124 E-class Coupe - End Of An Era — The W124 series represents the last of the traditional Benz coupes - bulletproof engineering, bank-vault solidity and classic good looks. Lexus / Acura / Infinity entered the scene and changed the game in the mid-90s; it took Mercedes almost a decade to get back in the game with the W211 E-class. The Sports coupe and convertible models featured additional high-line appointments not present in the sedan/estate cars - interior and switchgear from the S-class.
Ryan

writes:
1994 Mercedes-Benz E-Class E420
Review
None — Build Quality: Needs work on radiator, and engine. Just pretty much a bucket. Fun Factor: Fun, but it seems scary as well Cost of Ownership: Takes a lot of cash to do maintanence, and you must keeping paying for more and more
Primary Use: Family transportation
Roland

writes:
1994 Mercedes-Benz E-Class
Review
Pros
190000km-no repairs. top-speed on the autobahn : 220km/h easy !
Cons
gas : 12litres per 100km
E220 W124 Mb---best Quality Ever Made ! — Whenever i hit the garage ( wheel-change or oil-change), the mechanics get tears in their eyes because of the excellent quality of the car. now with 190000km down the only repairs i had were because of a stupid little accident 5 years ago. besides that an oil-change once a year - all ypou need for the 15year old lady. and on the autobahn 200-220 km/h no problem for the old lady. not for a quatermile dash but a fast and relaxed cruise on the countryside or the autobahn there´s no better car. you have a lot of space and if a signal-lamp needs to be changed you can do it yourself in 2 minutes. cost : 2 $.
Win

writes:
1994 Mercedes-Benz E-Class
Review
Love It! — LOVE it. Not many cars can match the W124 for reliability, build-quality and low maintenance cost. Performance varies with models, handles like how a car should; bigger engine capacity surprisingly gives better fuel economy (possibly due to superior power to weight ratio); low maintenance cost makes it a very feasible daily drive or workhorse even for people who clock up alot of mileage; parts are cheap and abundant. Comfort is not compromised in this car, ample space overall in front, rear and boot space too; ride comfort is very good. Fuel economy cannot be compared to small japanese cars, this is a full-sized saloon; although expressway cruising can get back very good fuel economy. Car has sentimental value too, it is a "young-classic" and has already entered books for tank-like build quality and reliability.
Yvonne

writes:
1994 Mercedes-Benz E-Class E420
Review
Pros
Powerful, secure, comfortable, reliable
Cons
Maintenance expenses as from 200'000 km, gas consumption, width (too large), non-hinged backseat, rear wheel drive
Displaying 1 - 10 of 51 1994 Mercedes-Benz E-Class reviews.
Looking for a Used
E-Class
in your area?
CarGurus has
17,201
nationwide E-Class listings starting at
$1,995
.