1994 Ford Thunderbird
User Reviews
Average Ratings from

28

reviews
Performance:
Appearance:
Build Quality:
Overall:
Review Highlights
Click to filter reviews below
Displaying 1 - 10 of 28 1994 Ford Thunderbird reviews.
Mike

writes:
1994 Ford Thunderbird SC
Review
Pros
Performance and styling
Super Coupe Is A Super Bird — The Super Coupe was truly one of Ford's best kept secrets. Performance and styling rolled into one classy package. I have owned more than my share of cars, from all the major manufacturers, and I can honestly say that I have enjoyed driving this car more than all the others. I have more than 100K miles on this car and it still runs great.
n_raps07

writes:
1994 Ford Thunderbird LX
Review
Pros
Its alot better on gas than my 1990 GMC Suburban
Quick v6
Cons
Small Car
Always minor problems that annoy me
Slides when wet
Tires almost always spin when wet
Very hard shift into 2nd gear, annoying
No room to work on it



Good Car To Get From A-b — I like the fact that the Gas mileage is good, gets up around 18mpg, going to put a performance chip in it so it hopefully gets about 22mpg. Has good horsepower as well, but being a light car, the automatic transmission creates high RPM's when accelrating causing wheel spin in the rain. Also if wet it slides if you need to brake to hard. A deer ran in front of me when it was foggy out and i wa doing about 30-35mph uphill and slammed the brakes because it came so close and the car slid about 10ft uphill.
Primary Use: Commuting to work
BillM138

writes:
1994 Ford Thunderbird SC
Review
Pros
Mint condition. Big V8 power, awesome handling, and looks!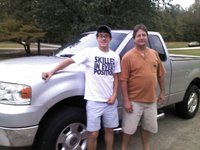 One Of A Kind!(awesome) — This vehicles ride is smooth and handles amazing. Gets great gas mileage considering its a V8. No leaks which is awesome considering the year of the car! Its an amazing car all the way around:-) Mammas T rules the road ;-)
Primary Use: Commuting to work
Neil

writes:
1994 Ford Thunderbird LX
Review
No Title — Wont handle turns at speed very well, doesnt launch very well. Would do alot better with different rear end gears. Would like to have to 5 speed out of a mustang out in. better wheels, tires, and lower stiffer suspension would be great. and gov. delete. along with some motor work would make this car a blast to drive. pretty comfortable interior. and love the sunroof.
Cher

writes:
1994 Ford Thunderbird LX
Review
Cons
the transmission kinda sucks
Tbird — its pretty damn powerful for a v8, but the tranny needs some work. its built pretty good. the outside is in good shape, except for the missing exhaust tip lol. the interior needs some cleaning. we own it outright, so its kinda cheap to own, its real good on gas.
Primary Use: Family transportation
Chris

writes:
1994 Ford Thunderbird LX
Review
Pros
4.6L V8 Dual Overhead Cam Engine (the same engine as the Mustang of that year)
4 Anti-Lock Disk Breaks
5-Star Crash Test Rating
Cons
She's starting to get some body cancer on her rocker panels, and some minor rusting under her gas tank lid (gonna tackle that this summer).
No CD player (but's nothing $50 and an hour of work can't fix)
No positraction (dammit Dad)
Love At First Sight — She handles just as well as the day my dad brought her home, 13 and a half years ago. At comfortable acceleration she does 0-60 in 8 seconds, but when you floor her, she can do 0-60 in about 6.5 seconds (I've timed it). When you floor her, she lets you and anyone around you know that she's packing serious heat under the hood. She handles beautifully, responding immediately to the most subtle turn of the the steering wheel. With four large anti-lock disk brakes, she can practically stop on a dime. Of this model of Thunderbird, from 1988 to 1997, this year was the best looking, from her strong aggressive front end to her huge dual exhaust pipes. The interior is modest, mostly cloth, with a black leather finish on the steering wheel and shifter. There is no CD player, but she has a kickass stereo. The driver's and copilot's seat are fully adjustable (although the mechanism that controls the copilot's seat has started to fuse from overuse). The backseat is small, but that is because of the relatively large trunk, which extends right up the the back of the rear seats.
Danny

writes:
1994 Ford Thunderbird SC
Review
Cons
costly maintanance expensive parts
Sleeper — its a really fun car and is a sleeper to say the least.this is my second one and i will probably own this car thill it hits the scrap yard...i would like to find another one in not so perfect condition so i can build it to be a track car because i do not want to destroy the value of this car because it will probably be worth money some day to a serious ford collector.
Primary Use: Sport/fun (spirited driving, track racing, off-roading, etc.)
Nate

writes:
1994 Ford Thunderbird LX
Review
Pros
Fantastic Powertrain Reliablity, Fits Better Than A Mustang
Cons
City Fuel Economy, Lack of Power, Difficult to Modify (performance-wise)
My Baby — This car is my baby, even though it might not look like it. The car itself is a wonderfully reliable machine, despite being almost 15 years old. I put about $2000 into it right off the bat, with new shocks, struts, lowering springs and 17 inch rims. It looks a million times better that when I bought it for 3 grand. Beyond that point it has been a constant process to find ways to improve the performance, and fixing issues before they become major sore spots. Hopefully, I'll kill two birds with one stone, because the primary drawbacks of the 205-hp V8 are 1)205 is a small number for a 4.6L V8 nowadays and 2)its a V8 so it gets pretty crappy city mileage. But like I said, overall, its reliable, easy to drive, and is capable of looking really cool.
Primary Use: Commuting to work
j

writes:
1994 Ford Thunderbird LX
Review

It's Been 10 Years And I Still Own It! — It took me a year to research the car I wanted. I wanted a mustang but at the time could not afford the insurance, so I went for the next best thing; the engine size! When I test drove a 94 light evergreen frost clearcoat metallic t-bird in 1996 it was love at first drive. I got the v-8 with only 7,000 miles on it, keep up on the routine maintenance and have had NO major problems. The car has a very smooth ride. I am acutally looking into having it repainted (Cheaper than a new car) because I love the car so much. It currently has about 81,000 miles and still rides just as smooth as the day I purchased it. The paint is a little sunburned at the moment, but what can you expect for a 12 year old car that's never been garaged.
Owner for 10 years, 4 months
Miles Driven per Year:12,000
Mike

writes:
1994 Ford Thunderbird LX
Review
Pros
was fun to drive, good economical performance
Cons
Transmission was iffy after 100000 miles or so
Was A Great Car To Drive, Very Enjoyable. Missed On A Regular Basis. — The 4.6l engine was awesome in this car. Plenty of power. Car was comfortable, got great mileage, especially on the highway. It even got around good in the snow if you knew what you were doing, I drove it through 4 pa winters without ever buying snow tires. Was fairly reliable, had to replace the catalytic converter and the computer once. Tires lasted forever on it.
Primary Use: Commuting to work
Displaying 1 - 10 of 28 1994 Ford Thunderbird reviews.
Looking for a Used
Thunderbird
in your area?
CarGurus has
803
nationwide Thunderbird listings starting at
$7,980
.