1993 Toyota Corolla
User Reviews
1993 Toyota Corolla Review Ratings
Average Ratings
from 22 reviews
Performance:
Appearance:
Build Quality:
Overall:
Review Highlights
Click to filter reviews below
Displaying 1 - 10 of 22 reviews
clintonics

writes:
1993 Toyota Corolla DX Review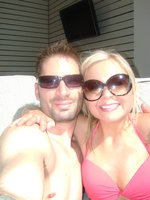 Reliable And Fuel Efficient — This is by far the most reliable vehicle I have ever owned. I bought it for $500 while I was in college. It had some pretty serious body damage from a front end collision and 245K miles. I thought it would last me maybe a couple of months until I could save up for something else. Little did I know this car would see me graduate from college, get a job and I sold it to my friend for $500. I never had to repair ANYTHING not even the body damage. I drove this car from Los Angeles to San Francisco regularly with ZERO issues. My friend was still driving this car until last year, (he had it for 4 years) He hadn't changed the oil since I sold it to him and it had over 350K miles on it.... what a car. One of the best ever made.
Primary Use: Commuting to work
Sadek

writes:
1993 Toyota Corolla Review
Yes — Fantastic, attractive red colour fun to drive as it is small so you can shortcut the traffic comfortable, with a powerfull Pioneer CD player Airconditioned, automatic, can travel 250Km for 20 Litres of fuel.. I recommend my Toyota for anyone
Primary Use: Sport/fun (spirited driving, track racing, off-roading, etc.)
JBoyUTI783

writes:
1993 Toyota Corolla DX Review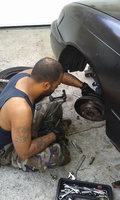 The Black Pearl — I love my car, when I bought it the guy wanted 1900 then 1200 but I gave him 800. I changed the camshaft seals, all four struts, both axles, inner and outter tie rods, rotors, brakes, tires, sensors........the basic for me when I buy a car outright......I also changed the radiator in a Walmart parking lot, fun! I drove the car to Virginia from Florida spent five days, took 95 up and returned on 75 south the long way total spent in gas $187.00 and still had over 1/4 tank left....".went to myrtle beach sc for four days, spent $67 to get ther and $60 to get back
bud0973

writes:
1993 Toyota Corolla Base Review
Pros
Great on Gas and easy to fit in tight spaces
Cons
A bit small for a large family or even a family of four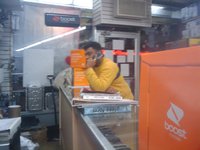 Niklas

writes:
1993 Toyota Corolla Review
Pros
My first car, and the best car I have ever had.
Cons
84 kW is not too much power...
If You Want Best - Drive Corolla. — Very cheap car to keep. 1.6 l engine offers quite good acceleration and fuel economy is very good. Maintenance costs are low and if you do basic maintenances, it works very well. Cargo capacity is enough for one single man or for little family.
Primary Use: Utility (towing boats, transporting cargo, etc.)
Nathan

writes:
1993 Toyota Corolla DX Review
Pros
it gets great gas milage about 40mpg the stick is pretty fun and it drives pretty good
Cons
its a damn foreign car it has tiny seats it is banged up pretty good and has a tendensy to stall at night
Besides Being A Manual Transmission And A Toyota It Would Be A Very Good Car Since I Got It Free — it drives good it has stalled quite a bit though the car squeks while driving in 2nd and 3rd gear but other than that it is nice thers some bangs in the back end of it and the front has some rust on it the color is white and blue insides the seats are small in both front and back it is very cheap yo drive with about 40mpg and hasnt needed work done in a while and ithis car is fun to drive
Primary Use: Family transportation
Valur

writes:
1993 Toyota Corolla Review
Pros
It´s looks pretty good and if i had more money I would do so much for it.
Cons
I hate the rust on it.
I Really Like This Car. — This is a good car. Handling is very good and it a great car for a long distance driving. I don´t have to pay much money for a maintenance. It´s very fun to drive. I would recommend this car to anyone who wants a car that the parts are cheap and very easy to get.
Primary Use: Commuting to work
Theomar Angelo

writes:
1993 Toyota Corolla DX Review
My Corolla — it has good quality.it has good performance.it has good bodywork.it has a simple but comfy exterior and interior.it's a sedan,so it's efficient on gas.it's a fun car for a sunday drive.i recommend this.i hope you'll like it.i"use"it for my sunday drives
Primary Use: Family transportation
Kevin

writes:
1993 Toyota Corolla LE Review
It's The Best Sedan For That Year — i like the color,and the interior-did not like the back part,performance in accelaration is great also in breaking an handling,has very good gas mileage and is very fun to drive for any person in need 4 a good car
Primary Use: Family transportation
Ebrahim

writes:
1993 Toyota Corolla Base Review
Toy Toy — not much performance but fun to drive with the sound system @ high volume.it's pretty much standard inside and in good condition besides the seats i need it OVERHAULED.need some attention outside but don't have the mula,i need a sponsor lol.all in all i like it!
Primary Use: Commuting to work
Displaying 1 - 10 of 22 reviews
Ask CarGurus about the 1993 Toyota Corolla
Average response time:
8.5 hours
,
# of Toyota Corolla owners:
14,126
Looking for a Used

Corolla

in your area?

CarGurus has

42,181

nationwide Corolla listings starting at

$1,900

.