1993 Ford Taurus
User Reviews
1993 Ford Taurus
Review Ratings
Average Ratings from

21

reviews
Performance:
Appearance:
Build Quality:
Overall:
Review Highlights
Click to filter reviews below
Displaying 1 - 10 of 21 1993 Ford Taurus reviews.
Jon

writes:
1993 Ford Taurus SHO
Review
Pros
Astounding performance, especially in 1993.
Cons
Weak synchros in 2nd gear. Hard starting in cold temps.
Sleeper Car — Based on humble underpinnings, the car comes alive with the Yamaha-built 3.0L V-8 and manual transmission. 0-60 in 7.0 sec. 140+ mph top speed. Reasonably taut handling. Weak synchros in 2nd gear. The Yamaha engine was built for alot more thrashing than the accessories could take. Too bad this engine never found it's way into a purpose-built sports car.
Lance

writes:
1993 Ford Taurus SHO
Review
Taurus Sho — My SHO is in great physical condition. It's very quick (especially for a Taurus) and can blow most ricers out of the water. It came pretty cheap, but the exhaust had been modified. It's very fun to drive and handles like a pro. I hope to keep it for a long time.
Angela873

writes:
1993 Ford Taurus SHO
Review
Pros
good family car...reliable...comfortable...immidiate pedal response!!! large trunk...good in the snow
Cons
transmission problems
1993 Ford Tarus Sho — i love my sho tarus!!! it's a great family car and nobody expects to get beat by an old tarus!!! we had to put a transmission in it when we got it and it recently started to give us problems but we will fix it because that is my baby.
conradshull

writes:
1993 Ford Taurus SHO
Review
Pros
Fairly rare, but so cool for that. Fast. Did I mention fast? Drives very well. Luxury appointments.
Cons
Parts are rare. Engine is a boutique item, many mechanics won't work on it (intimidated, I guess). The rest of the car, while loaded with luxury level extras, is still a Taurus. In 1993, quality was not job #1 at Ford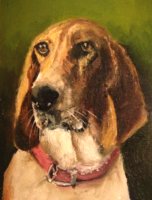 20 Year Old Sho Is Very Hip — I got this for $1600/ 101,000 miles. I had to clean the power window switch contacts to get all but the driver's side window to work. Replaced some suspension items. Otherwise car in good shape. Black leather interior is perfect shape. (Love the leather covered steering wheel, as perfect shape as it was when new.) Had been owned by a PA State Trooper who serviced it well (with records). All the broken stuff (mediocre Ford parts at the time) had been repaired by the dealer before I got it. 111,000 miles on it now. One concern. The expensive (lots of labor time) 60,000 engine service had not been done. I'll have to come up with the money or learn how to do it myself. All in all, I LOVE this car. Did I mention it is fast?
Primary Use: Commuting to work
TheManInDboX

writes:
1993 Ford Taurus LX Wagon
Review
Cons
The list is longer then i have space to write

Pos — After selling my Camry with just shy of 400K miles... I thought a Taurus with 87K miles would be OK.. I was FAR from right.. Where to start.. between 87K mile and 110K miles i replaced the torque converter 5 times. Brakes.. Would eat through pads like water electrical system only worked when it rained. Power windows broke.. power sunroof.. broke Climate control, AC worked in the rain, Heat worked all the time, if you wanted it or not. Power seats.. You needed to drag your butt forward for you to move forward.. Keyless entry.. sure.. But if you started the car, closed the door without you in it, it would auto lock you out. Stuck in traffic.. you would over heat.. body panels like to randomly fall off.. leaked and burned oil. stock radio was terrible, but if you want to change it you have to re-wire all the door speakers. potholes randomly turned on interior lights.. Paint was pretty good actually transmission when it did work would hang for a day between gear before up-shifting. Gas mileage was "OK" at best..
Primary Use: Commuting to work
Brigette

writes:
1993 Ford Taurus GL
Review
Pros
Smooth ride, comfortable and fun to drive.
Cons
Taurus' always had the same squeak between the back seat and the trunk...drove me nuts! lol
This Was My Favorite Taurus Out Of The 4 Taurus' I'd Had Previous To This One. — Before the 1993 Taurus, I'd had 2 1988 Taurus', one 1986 Taurus and a 1988 Mercury Sable. The '93 was by far my favorite! Smooth, comfortable and so much fun to drive. It handled fabulous in any weather and looked great!
Primary Use: Family transportation
Andrew

writes:
1993 Ford Taurus SHO
Review
Pros
Yamaha built 3.0L and comfert
Cons
ABS needs a little help
Matt

writes:
1993 Ford Taurus SHO
Review
Pros
The Yamaha 3.0, 5 speed MTX.
Nice — It's a Taurus...It is a maintenance hog and one thing after another needs to be replaced but ut will be sweet once it's all updated..I enjoy smoking little ricer boys in their honduhs! Oh and smoking my Father in Laws Mustang, sorry Kelly...
Primary Use: Sport/fun (spirited driving, track racing, off-roading, etc.)
Caitlin

writes:
1993 Ford Taurus LX
Review
Pros
nothing, and it wasn't mine.
Barf — It was very unpleasant to drive. Perhaps the worst car I have ever driven. Lots of mechanical problems. It shook if you took it over 60mph. Was slow as a brick and could barely make it up any hills. Thank god it wasn't mine and that I drove it only a few times.
Kirk

writes:
1993 Ford Taurus GL
Review
Cons
That there's not too many positives.
1993 Ford Taurus 4 Dr Gl Sedan — A "granny" car that out performs most Ford Explorers and Chevrolet Blazers. Performance-Better than Ford Explorers and Chevrolet Blazers. Build Quality-After many repairs,the noises are still louder than the radio. Appearance-Is perfect for a 75 year old women. Cost of Ownership-Enough! Fun Factor- ...?
Displaying 1 - 10 of 21 1993 Ford Taurus reviews.
Looking for a Used
Taurus
in your area?
CarGurus has

16,842

nationwide Taurus listings starting at

$995

.