1992 Mitsubishi 3000GT
User Reviews
1992 Mitsubishi 3000GT
Review Ratings
Average Ratings from

29

reviews
Performance:
Appearance:
Build Quality:
Overall:
Review Highlights
Click to filter reviews below
Displaying 1 - 10 of 29 1992 Mitsubishi 3000GT reviews.
rwebb

writes:
1992 Mitsubishi 3000GT 2 Dr SL Hatchback
Review
Pros
Styling, Performance, & Handling
Cons
Back seat room, and torque steer
Rice Rocket — This little car really goes! The acceleration is awesome for a non-turbo car. The torque steer is very noticeable when you "hammer-down". The car's styling really gets a lot of wow comments. The mid-life service (60K) can be expensive. Worth the time to have one.
Primary Use: Commuting to work
Chris

writes:
1992 Mitsubishi 3000GT 2 Dr VR-4 Turbo AWD Hatchback
Review
Pros
It's fast, attractive, and just a great car.
Cons
Can be expensive to own
If You Have A Passion For Them Like Me, Get It. You Won't Be Sorry. — Let me start off by saying that this car is my dream car. It was the first car that I fallen in love with, and I finally got my hands on one. So, let's get crackin'! **Performance: This is where the car shines like a royal jewel. The AWD system in the car accompanies the 3.0l Twin Turbo V6 like none other. The acceleration churned out by that beast is more than adequate. The brakes are large and offer a short stopping distance, considering the weight of the car. All Wheel Steering allows the car to hook around corners at high speed, putting the handling above the rest of the competition, bar none. **Build Quality: This is a Japanese Car, so the build quality is going to be generally superb. I've had the car for about 7 months now, and the only things that I've had to replace were shotty repair jobs that the previous owner had done at a shady mechanic. I have had nothing but great experiences in the car once I got the initial issues sorted out. **Appearance: This car is flat-out stunning to look at. The wide and low-slung body is very aggressive, and offers that "sportscar" look. The interior is made of black leather, which is all well, but it's just so damn hot when you get in on a hot day. The accessory gauges and digital HVAC are a great touch as well. **Cost of Ownership: This is where things begin to go south. Owning this car can get a bit pricey. If something breaks (IE the All Wheel Steering), you're going to have to pay an arm and a leg to get that sort of thing fixed with the parts from the dealer. If you're in the Southern California area, though, there's a shop called FSR Motorsports (http://www.fsrmotorsports.com) that will take care of your car as if it were their own. **Fun Factor: This car rocks, hands down. There's nothing quite like that kick you get from the twin turbo V6 combined with AWD. And then there's that roar from the V6 that you don't get from a 4 banger. You can even wave at people behind you with your ADJUSTABLE spoiler! There's just so much about this car that I am passionate about. This car is just simply superb, and I won't ever look back and regret purchasing it.
Primary Use: Sport/fun (spirited driving, track racing, off-roading, etc.)
Sikandar

writes:
1992 Mitsubishi 3000GT 2 Dr VR-4 Turbo AWD Hatchback
Review
Pros
Amazing acceleration decent top speed very good handling and grip on the road
Cons
maintence is expensive and car is very unpredictable wat can go wrong or wat cannot. parts are very hard to find and no mechanic will touch the car because it's hard to work on. u need to take this car to a high performance car specialist
Very Good Overall Car Has Almost Everything U Need It For Spirited Driving I Love My Vr4!! :) — Performance- acceleration 0-60 5 seconds flat, braking 60- 0 115 handling is very good with all wheel steering as wheel. build quality- very strong engine needed couple of repairs like intake manifold gasket and timing belt expensive to repair parts are hard to find. appearance- 92 but still has that exotic look to it very beautiful car can keep up with a lot of performance cars stills sleek and sexy gas mileage- bad AWD twin turbo drinks it like it's no tomm and premium only. Fun Factor- definitly a fun car to drive especially if u do a couple of mods and have a nice blow off valve ur good to go. performance will give u a rush and the handling will keep u glued to the road. sometimes car will tend to over steer u better shift quick because the car will want to move. can't sleep on a gear must be active.
Primary Use: Sport/fun (spirited driving, track racing, off-roading, etc.)
David

writes:
1992 Mitsubishi 3000GT 2 Dr VR-4 Turbo AWD Hatchback
Review
Pros
eveything except maintenance price and interior space !
Cons
the car is a bit heavy, not cheap to fix and maintain clean, a little lack of interior space and trunk volume
Mitsubishi 3000gt Vr-4 '92 — really great performance on the dry, wet and even in light snow (with winter tires of course), thanks to the awd. Acceleration is fast due to the V6 3 liter twin turbo twin cam twin intercooler 24V engine that develops 320 hp and the same amount of torque. The engine's sound is amazing and almost exotic. Braking is good, thanks to 4 pistons ventilated brakes at the front and 2 pistons at the rear. The all weel steering system (aws) and the active aero system makes it easy to take corners at high speed without loosing control. Handling is exceptional too. The build quality is good, in the average of other Mitsubishi products. The styling is as great inside and outside, the car looks almost exotic ! Being a GT car, the maintenance is not cheap due to the price of the parts and the complex mecanic and system, but it's still less expansive than a lot of other GT cars as Porsche for example. The gear ratio are pretty long so you can have a pretty gas mileage is your right foot isn't too heavy and you shift at low rpm. For example, you can go at 65mph in 5th gear and the engine rpm is only at 2k. You can go over 90mph at 3k rpm ! Other cars hit 90mph in top gear at 4k or 5k rpm ! In fact the ccar is reaaly fun to drive, the comfort is really correct for a sport car, but the rear places are a joke... as the volume of the rear trunk. But still in the average for a sport car. To conclude, if you see one in great condition, never wrecked or beaten, and if you have a good amount of money to keep it clean, jump on the occasion !!! :P
Primary Use: Sport/fun (spirited driving, track racing, off-roading, etc.)
Jamie

writes:
1992 Mitsubishi 3000GT 2 Dr SL Hatchback
Review
Pros
Good bang for the buck
3000gt — Love it!! Base power was decent for the car , but I since then have added a twin turbo system to it, The handling is awesome on this car and stable, due to the active sport suspension it hugs the road very nice. The body style is gorgeuos enough on its own so no exterior mods are necessary, maybe thats why it was left pretty much unchanged throughout most of its production years, its slick, sexy, and fits the sport car image that can match even the best of them. Even with the turbo conversion I still manage at least 25 miles to the gallon and maintainance has been very cheap too. I would definately recomend buying one and you won't be disappointed , very fun , fast, and affordable to buy and maintain.
Aaron

writes:
1992 Mitsubishi 3000GT 2 Dr VR-4 Turbo AWD Hatchback
Review
Pros
Acceleration, handling, comfort, fun, great looks, affordable, good gas mileage
Cons
weight, hard to find
Great — The car is amazing all around, the all wheel drive and all wheel steering (yes all four wheels turn!) allow for amazing control and acceleration. Inside the car is a button which reads ecs (electronic controlled suspension) which stiffens the suspension for better cornering for yet even better handling. To add to that, the car has active areo (the wing raises and the front bumper lowers at 40mph) which applies downforce making the handling even better. It has tour and sport mode exhaust which allows for economy or performance. One of the best parts about the car is the TWIN TURBO, pushing the car from 0-60 anywhere from 5.3 to 5.8 seconds depending on the year. With all of this the car still gets anywhere from 20-25 miles per gallon, if you use the turbos expect about 12-15 mpg. The overall build quality of the car is fantastic throughout every aspect of the car, solid, no weird noises, no repairs needed and its 16 years old. The appearance of this car is gorgeous and will never go out of style. With the smooth curves and the mean looks, this car is intimidating looking to any car owner. The interrior is amazing as well with everything u need including fully adjustble seats with tilt and they ever can hug around your sides and the back" inflates" and "deflates" allowing for great comfort. It also has digital climate control, gauges are easy to see and there is tilt wheel. The car is amazingly fun to drive beacuse the fact that its so forgiving due to the all wheel drive all wheel steering. Aother great fun factor is that it smokes most cars out there, and it will still drive perfectly in the snow. Since the power spread is 30% to the front wheels and 70% to the back, its easy to pull off drifts. Oh and did I mention the car is AFFORDABLE!!! ;)
ashdamudchick

writes:
1992 Mitsubishi 3000GT 2 Dr SL Hatchback
Review
Pros
Love the sound love the look,the feel, the stares and looks by people. Comfortable .
Cons
It dies while going down the road and exensive to repair.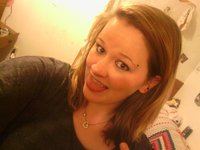 John

writes:
1992 Mitsubishi 3000GT 2 Dr VR-4 Turbo AWD Hatchback
Review
Pros
The shifter, launching, quick spool of the turbos, and tight handling with the 4 wheel steering
Cons
missing clearcoat on the top, my chewed up front bumper, my stock rims, difficulty of reaching just about anything in the engine bay, and the weight of the car
Solid And A Good Platform To Have Fun With But Not As A Daily Driver. Its A Weekend Warrior — 20 year old import classic. Helped set a standard for the turbo imports of the 90's. Overall a rare car but seen as most being too heavy, and not reliable but when maintained correctly, can treat the owner well in the long run, especially the 2nd gens (94+). Even in stock trim the car gets up and goes, and is a blast to drive. The transmission is very durable. Parts are pretty expensive but you get a good discount when you tell the dealer you're on the 3si forum, which is also a very helpful site. Mine personally has needed a few repairs being that I got it with 147k on it and it hadn't been taken too well care of. Didn't make any funky sounds or anything, just needed a new clutch and tires which it did receive. As far as appearance I like the streamlined styling, and the way the car sits, albeit the huge wheel gap. The interior is driver friendly and feels comfortable, unless you're a giant. As it sits now, it needs a new bottom end, because of a spun rod bearing. Which can be avoided easily by keeping up with the oil and making sure you dont dent the pan. Overall its a fun car to drive, even when I had 3 bad boost leaks. Once its up and running again, it will have new and improved turbos among lots of other mods I dumped into it during its downtime.
Primary Use: Sport/fun (spirited driving, track racing, off-roading, etc.)
Kenneth

writes:
1992 Mitsubishi 3000GT 2 Dr VR-4 Turbo AWD Hatchback
Review
Pros
Good value for performance capability. Rare.
Cons
Drinks fuel. Difficult to get spare parts.
Great Value Classic Supercar. — Most excellent but under-rated car. Relatively cheap to buy on the second hand market. Pretty to look at, reliable, fast, all weather car. Drinks fuel though and if there are any repairs, the parts need to be brought in from overseas.
Primary Use: Commuting to work
Bryson

writes:
1992 Mitsubishi 3000GT 2 Dr VR-4 Turbo AWD Hatchback
Review
Low And Wide, It Has Power!! — amazing Car, great for handling and cornering, the interior is nice, all black leather, the back seats wont support a family of four but it adds a sleek look to the car. The best thing about this car is that it looks aggressive, but i want to get the 94 body conversion on the front end to get rid of the pop up lights but. its got great power, 300+ hp. Mileage is pretty terrible with the vr4 but it worth the money i think if your looking for a good time. the only downside to this car is that its heavy, reducing overall performance. also if your looking to do any intense engine work beware, the engine bay is absolutely packed. overall its a monster car, ready to eat its rivals but it will put a hole in your pocket in gas.
Primary Use: Sport/fun (spirited driving, track racing, off-roading, etc.)
Displaying 1 - 10 of 29 1992 Mitsubishi 3000GT reviews.
Looking for a Used
3000GT
in your area?
CarGurus has

101

nationwide 3000GT listings starting at

$3,995

.