1992 Mercury Grand Marquis
User Reviews
Average Ratings from

7

reviews
Performance:
Appearance:
Build Quality:
Overall:
Review Highlights
Click to filter reviews below
Displaying all 7 1992 Mercury Grand Marquis reviews.
Shane

writes:
1992 Mercury Grand Marquis 4 Dr GS Sedan
Review
Pros
Great looks, power, comfort, surprizing handling.
Cons
heavy, braking at high speed, petty interior repairs.
Great Sleeper Car. Few Tweaks And Different Gear. Same As A Stang. — Got my new love for a steal at $1000. in 2010 with amazing 1-owner and 62,086 miles.Car had sit still for nearly 9 years. Besides bit rust and dry rot, clearcoat. mint cond.Started within millseconds. Problems with nearly 80 % any year, headlight switch goes bad and take out Parking, license plate, and interior dash lamps. simple fix. Put headers and duals and 373 posi rearend. With all due respect, the 4.6L mustangs Cant get around me. 1200lbs more hooks up. Been side by side at little over 140 mph. With no trans. or computer work. Love it down to the white- walls. T5 tranny would be aggressive.
Primary Use: Family transportation
Aquan

writes:
1992 Mercury Grand Marquis 4 Dr LS Sedan
Review
Pros
Size, power and ride. It rides like a big car should. It floats over the dips and rattle-traps that make Civics lose their alignment. Also, passing gear is immediate and goes on forever!
Cons
Fuel consumption, factory paint job. Right now, as I approach 150k miles, my average mileage is hovering around 12 mp/g. That's combined city and highway. Egads, man! The clearcoat paint on these cars is NOTORIOUS for peeling. Mine is no exception. All four corners, the nose and the tail, the door sills and the entire roof are all peeling. There's nothing to do but respray.
The Last Of The Great Rwd Land Yachts. — I own this car right now. It has caused me very little trouble since I first got it back in 2003. I say very little, but there have been a FEW issues. Little things I've had to replace. Things like: *Water pump *Fuel pump *Rear brake hard lines *Fuel pressure regulator *All four window regulators *Driver's side seat frame *Cat-back exhaust (twice) *Shocks That's not too bad considering the age of the poor beastie. It needs a trip to the body shop, there is rust forming on the wheel arches, the rocker panels and the door edges. The clearcoat is coming off all over the body and the headliner is drooping at the back edge. The front bumper is sagging around the headlights and the lenses need to be refinished. Mechanically she runs and runs and runs. Don't try anything fancy with the spark plugs (use OEM copper resistor plugs, the platinum and E3 and iridium plugs don't agree with this engine), throw a dual exhaust on it and let it go. It WILL burn oil starting at about 125k miles. It's the valve stem seals. Live with it or fix them, it's up to you. I like my Grand Marquis. I will be sad to see it go when the time comes. There is no current replacement for this type of car. The big three need to find a way to make one.
Primary Use: Family transportation
Andu

writes:
1992 Mercury Grand Marquis 4 Dr GS Sedan
Review
Pros
Comfort Speed and gr8 Apperance
99 % Car — amazing performance + The Mercury Grand Marquis is a full-size rear-wheel drive sedan sold by the Lincoln-Mercury division of the Ford Motor Company; the Grand Marquis is the flagship of the Mercury lineup. The Grand Marquis is essentially Mercury's twin of the Ford Crown Victoria with which it shares its Panther platform along with the Lincoln Town Car. Since its introduction, the Grand Marquis has only been available with a V8 engine.
Primary Use: Sport/fun (spirited driving, track racing, off-roading, etc.)
Alex

writes:
1992 Mercury Grand Marquis 4 Dr LS Sedan
Review
Cons
Your grandparents probably own one
Love It Everything About It. — Big in every way shape and ford, powerful, smooth and comfortable. Great for driving down to work and back or on a long road trip. And it's always fun to have a RWD V8 so you can easily drift when it snows.
Primary Use: Commuting to work
Ryan

writes:
1992 Mercury Grand Marquis 4 Dr GS Sedan
Review
Pros
You can pack you and 5 friends inside.
Cons
You don't feel comfortable going certain speeds
This Car Was Made For Old People Who Go To Church And The Grocery Store. Not Meant For High Speed. — Overall this car was amazing to drive around town and not even that bad to park. The only complaint I had was the highway handling. When you get over 75mph (which I don't do) it starts to wonder a little.
Ryan

writes:
1992 Mercury Grand Marquis 4 Dr GS Sedan
Review
Pros
Cofortalbe, powerful.
Phaeton

writes:
1992 Mercury Grand Marquis 4 Dr LS Sedan
Review
Pros
Size, Ride quality, Trunk space
Cons
Size, MPG, Low power, Brakes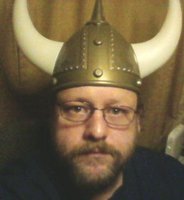 Fantastic If You Can Keep Up With It. — I bought my 1992 Mercury Grand Marquis LS in 2003. Since then I have had to replace: The starter (twice); Water pump; Battery (twice); Driver's side seat frame; Gear shift rod; Oil filter extension housing; All 4 shock absorbers; Valve stem seals; Cat-back exhaust (converted to dual exhaust); All four power window regulators without motors; Both metal rear brake lines; Front passenger ABS sensor; Drive belt tensioner; Idler arm bushing; Fuel pump; Fuel pressure regulator. And various tune-up parts: plugs, wires, air and oil filters, etc. So, if you can keep up with the needed repairs, it's a very reliable car. I plan on keeping this one until the timing chains break. At between $250 and $500 for the PARTS, it will be a deal breaker. Also, both of the mild steel brake lines burst near the fuel filter and had to be replaced. It's BAD. Don't try it at home unless you know what you're doing with a tubing bender. If you can lift the body off the frame it makes it a LOT easier.
Primary Use: Family transportation
Displaying all 7 1992 Mercury Grand Marquis reviews.
Looking for a Used
Grand Marquis
in your area?
CarGurus has
2,519
nationwide Grand Marquis listings starting at
$500
.