1992 Lexus SC 400
User Reviews
1992 Lexus SC 400
Review Ratings
Average Ratings from

20

reviews
Performance:
Appearance:
Build Quality:
Overall:
Review Highlights
Click to filter reviews below
Displaying 1 - 10 of 20 1992 Lexus SC 400 reviews.
Russell

writes:
1992 Lexus SC 400 Base
Review
Pros
Wonderful driving car, still looks fresh and modern 20 years later, plenty of passing power, supremely comfortable interior, built on a modified Supra chassis so go-fast parts are readily available, awesome stereo systems, unbreakable driverains!
Cons
Mileage could be better, lower control arm prices, power steering leaks can damage alternator, dim headlamps, and cluster lighting burns out.
Awesome Car That Set Standards Other Car Companies Still Strive To Reach! — This is one of the best cars ever made, period. That sounds a bit over-the-top but most professional car reviewers will agree and it set the standards of what cars are expected to do today. My car has 275K miles on it, still starts on the first try, drives like a dream, and still looks fresh, unique, and modern even 20 years after being built. The engine may seem underpowered by today's standards but few will want for more and passing power on the highway is outstanding. Interior ergonomics are excellent, all controls are intuitively placed, and the visibility from within is excellent. The power tilt-telescopic wheel with memory does it's dance when you start the car and reminds you what a treat you are in for! The most telling feature of this car is the fact that every power feature still works - the power windows, mirrors, tilt-wheel, power locks, the seat heaters, the cruise control, A/C controls, everything! I've owned 5 year-old GM and VW vehicles that have had more than one of these fail! These cars are one of the best kept secrets on the road and can be had for next to nothing! If you are a do-it-yourself type you'll find plenty of knowledge on the "ClubLexus" forums that can keep your SC rolling forever. These cars do have a couple of weak spots, like any car. The gauge cluster bulbs and the needles burn-out over time. Both are easily repairable by companies like Lextech, among others. Another common problem is the power steering pump lines, they leak over time and are directly over the alternator which shorts when flooded with fluid. Keep on top of the hoses and you'll have no problems. Also, watch for worn lower control arms. When the bushings are needing replacement (every 125-150k miles) you need to replace the entire lower control arm and they are a bit pricey, about $400-500 each. Interior window trim around the door glass can get fragile with time but replacements for most everything inside are still available from Toyota/Lexus. With such a small V8 you'd expect better mileage but 18/25 seems to be the norm, although 97-00 cars got slightly better mileage with the variable-valve-timing along with more horsepower. Popular upgrades to these cars include bolt-in Supra Turbo engine and brake conversions, HID retrofits, LED lighting upgrades, Supra 6-speed conversions, and much more! If you are looking for a 2-door car that will start every time, make you smile every drive, is supremely comfortable, is built with the strength of a battleship, and will still turn heads this is the best choice for you!
Primary Use: Commuting to work
Korby

writes:
1992 Lexus SC 400 Base
Review
Get One — A head of its time in styling and engeneering. has great handleing and horse power. engine has almost 280,000 miles and runs strong still. was rear ended and held up well. looks much better with new body kit. great car.
Primary Use: Sport/fun (spirited driving, track racing, off-roading, etc.)
Zachary

writes:
1992 Lexus SC 400 Base
Review
Pros
Motor, tranny, and rearend are amazing
Ok — This car runs and drives amazing. However the interior could have used some better designing. Mine has 200,000 miles and runs like a top. I love it and would like to keep it around just to be able to dump money into it. But parts and labor are five times what its worth.
Alain

writes:
1992 Lexus SC 400 Base
Review
Pros
Luxury, smoothness, engine
Hertsel

writes:
1992 Lexus SC 400 Base
Review
Sport Car — great overall sport car. great handling. powerful, fast, reliable. Handles well. Secure. Smooth. Not an intimidator but an assertive car. Real quality does not need to boast . Excellent gas mileage for a V8. Engine is tight and tireless at 150,000 plus mi.
Jay

writes:
1992 Lexus SC 400 Base
Review
Pros
Wide body kit looks awesome, lowered tucking light weight 20's!
Get One! — Love this car! This car is fast stock and with a little upgrades, amazing! The build is awesome with minimal repairs. I love the look and with a wide body kit, just awesome! Cost is affordable except when you have a heavy foot! This car is so fun to drive!
Primary Use: Sport/fun (spirited driving, track racing, off-roading, etc.)
Dularge

writes:
1992 Lexus SC 400 Base
Review
Pros
It's a V8 that sounds real good...The top speed is 150mph even though the dash board speedometer marks 160.....It has 18 inch rims....it's a fast car....
Cons
The trunk is small but hey it's a sports car lol...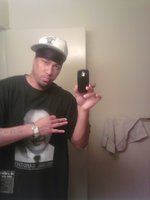 When I Pull Up At The Gas Station I Get Alot Of Compliments.... — I like how fast this car is and all the things you could do to make the horse power go up....the topspeed is already there so pretty much it's all on what you make of the car.....So if you like compliments by all means this could be one of the cars you might need in your life....
Primary Use: Commuting to work
Safe

writes:
1992 Lexus SC 400 Base
Review
Pros
time is past but body still look good feel rear wheel really can't find some car like that
Cons
not to fast for somebody used to drive turbo before
Feel Like U Have Supra In Body Lexus And Sound From American V8 Corner Is Heavy Same Skyline 2 Rwd — Performance not bad - acceleration good need supercharge for v8, braking so far so good need big brake with drill and hole to cool down, handling front too heavy but full fuel tank help to balace Build Quality - has it needed repairs for suspension and limited slip differential Appearance - both interior and exterior styling like rear spoiler need big fender for wide wheel
Primary Use: Sport/fun (spirited driving, track racing, off-roading, etc.)
Chris

writes:
1992 Lexus SC 400 Base
Review
Pros
Quick, looks good, made by lexus.
Cons
Age does alot to constent wear and tear on electronics.
My Sc400 — Good solid performance luxury car, electronics wear significintly with age unfortunatly, other then that awsome car. 250hp 260tq 4.3 v8. Its a heavy car, but still get up and goes. Asome for drifting. Lexus designed it very well. Know as the lexus version of the toyota supra.
Primary Use: Commuting to work
Sean

writes:
1992 Lexus SC 400 Base
Review
Pros
Great car, timless design.
Cons
Front heavy, poor gas mileage.
Solid Design, Lasts. — Its a pretty fast car but auto transmission, very solid car; no shaking, engine noises, cost pf ownership sort of high, very fun car to drive, especially with all the underpowered 4 cylinders flooding the market. Braking is exceptional, car is front heavy but to counter this it is a rear wheel drive, acceleration is brisk from 0-60 just under 7 seconds,the responsiveness of the car is well above average, and the v8 bellow is great to hear. Has a great Nakamichi sound system with great bass response. Overall, I really enjoy this car as an everyday car and weekend car for longer trips.
Primary Use: Commuting to work
Displaying 1 - 10 of 20 1992 Lexus SC 400 reviews.
Reviews From Other Years
Classic Beauty
Still the best looking car on the road. Don't expect roomy back seats. First class service. Luxury all around few modern features. Read More
Read all 2000 Lexus SC 400 reviews
A Future Classic
I have a '98 SC400 that is in perfect showroom condition, inside and out. Pearl white with all the options. It is a joy to drive and reeks of quality. The design is elegant and timeless. I have a 99 R... Read More
Read all 1998 Lexus SC 400 reviews
If U Like Luxery But Still Want To Be Sporty This Car Is A Must
sticker price is $62k in 1997. only 2048 made. premium fuel only. in 1997 they changed the body style a little to make it more modernized. has real 23k gold badges, antenna trim, and muffler tips t... Read More
Kick Asssss
Its a V8 - 4 lt Monster. Being a Lexus, its throws all the goodies at you while the engine thumps enough power to fool the speed cams. The Max I have clocked is 183 kmph. But it can go till 280 kmp... Read More
Read all

5

1997 Lexus SC 400 reviews
It's Modern Today Because It Was So Far Ahead Of It's Time!
This is the second SC400 I own, and it's even better than the 1992 model I own. As with my first review, the "One of the best cars ever built" line still applies, maybe even more so! This car set the ... Read More
Brilliant
Wow. Nice looking motor! I would recommend this car to anyone so long as they don't mind spending a tonne of money on fuel! 4.0 ltr V8 but ooh it does sound nice... It's 15 years old and has a touch ... Read More
Read all 1996 Lexus SC 400 reviews
Not Too Bad For A Daily Driver Besides The Gas Mileage But It Is A V8 So Its Expected.
The Lexus sc400 is a very fast, very well handling sports car with plenty of power to back up its sleek look. It is a luxury car so naturally its rather expensive . Over all I love driving it and w... Read More
Good
i love this car they have many after market parts to modify to ur own taste and the performance is great for a stock vehicle of the 90's.it hurt to let my toy go but in need of something bigger need m... Read More
Read all

8

1995 Lexus SC 400 reviews
Looking for a Used
SC 400
in your area?
CarGurus has

72

nationwide SC 400 listings and the tools to find you a great deal.