1991 Toyota Corolla
User Reviews
1991 Toyota Corolla
Review Ratings
Average Ratings from

28

reviews
Performance:
Appearance:
Build Quality:
Overall:
Review Highlights
Click to filter reviews below
Displaying 1 - 10 of 28 1991 Toyota Corolla reviews.
Jeremiah

writes:
1991 Toyota Corolla Base
Review
An Excellent First — There are many things a man looks forward to in his life, and they are always special. This being my first car, it was no exception. As a performer, it's nothing special. this being a regular Corolla, it was powered by a pitiful 1.6 105 HP 4A-FE mated to a 3-speed auto gearbox. Even with all those years under it's belt the Corolla was able to get out of it's own way, but passing required a little forethought. Carrying more than 2 people, or any heavy load, pushed the little 4-banger to it's little limit as well. build quality was what you'd expect of an older car. some things didn't work, and some things worked some of the time. The seats were faded and worn, and everything was loose. Overall cost... well, here's where things get hairy. The car was originally $1100, but shortly after it needed a new engine due to the PO's neglect. Over the 2 years I owned it, things would die in 3 month spurts. first year it was engine, muffler, bodywork. Second year was starter, alternator, CV joint, and Transmission. It wasn't really all that good on gas as you would expect from a small car, averaging a silly ~28 mpg combined. It still had some good points though, as cheap beater, it was fun to drive in the twisties. Decent handling and a little pep helped, and the overall feel that a tiny car with no safety features brings did as well. It was old, tired, weak, didn't have much room, and was an money pit, but I loved her all the same.
Mike

writes:
1991 Toyota Corolla Base
Review
Great Mpg — excellent reliable transpo but it is ugly, great gas mileage.handeling is sketchy. first gear a little too low but gets out in traffic nice from a dead stop. so so interior. good metal no rust.needs wider tires than stock ones.
Primary Use: Commuting to work
Jennifer

writes:
1991 Toyota Corolla DX
Review
The Best Car Ever — The best car I've ever had. When we sold it at 228,000 miles, it still ran as if it were brand new. As long as you do normal maintainance, it ran great! I even drove it through a blizzard and it did great. As far as I know, it's still running.
Primary Use: Family transportation
seacow

writes:
1991 Toyota Corolla DX
Review
Pros
MPGs, Handling, Reliability.
Cons
Other than it being old and having no frills... the seatbelts, I'd prefer a standard 3-point instead of a automatic shoulder with manual lapbelt.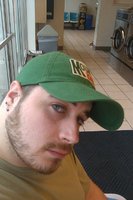 Beast! — This car runs great, 21yrs old and it's still going... just had it checked and all it needed was a tierod and the battery was shot. Its a real beater, but keeps going strong.... Love it! I got it with just over 159k on it. I've already put over 1k miles on it in about a months time. Back and forth 70miles 3 days a week for school, trips to friends all over and to NY too... Sweet!
Primary Use: Commuting to work
Darek

writes:
1991 Toyota Corolla DX Wagon AWD
Review
Amazing — Amazing sexiness!!! It may only be a 1.6L 4A-FE but damn this thing pulls at 3,000RPM! I used to be a true blue Mazda enthusiast but this car has made me question my loyalty o_O! I suppose you could say I have ventured to Toyota now. I never thought I would say this but I love my Toyota Wagon, its a beast!
Primary Use: Commuting to work
Seth

writes:
1991 Toyota Corolla DX
Review
Pros
It's a great car if you want a gas efficient family car.
Cons
The only problem with my Corolla is that its headliner fell off.
Great Early 90s Family Car! — Performance is decent, it goes 0-60 in probably 6 seconds. The Corolla's appearance is nothing special which I like. The build quality is also decent it only needed repairs on the exhaust. Its a fun car to drive since it can out run a Kia.
Primary Use: Family transportation
Simon

writes:
1991 Toyota Corolla
Review
Pros
Manual gearbox great with this car, fun, burnouts, loud stereo
Cons
Would always lose races - half from no power, half from so much weight in stereo
Fun Little Manual P-plate Box — This little Corolla had a 1.6L 4 cyl single cam. 5 speed manual was well suited for this car. After having driven a few autos in the same model, I definitely think the manual was better suited to this car, and definitely made it more fun. Manual allowed some nice little burnouts. Bought this car from my parents for $1000, and it lasted me a good few years after that. This was a typical cheap P-plater car. My "helpful" additions: chrome wheels (i sprayed the steel wheels with chrome spray paint) more audio power than engine power (2 x 3 way 6x9" speakers in rear parcel shelf, 2 x 6" splits in front doors, 2 x 4" 2 way speakers in rear doors, 1 x 15" sub and 1 x 12" sub in a custom made sub box enclosure which took up the entire boot) TRD stickers which made the stock corolla go SOOOO much faster Some great memories in this car.
Primary Use: Sport/fun (spirited driving, track racing, off-roading, etc.)
Andrew

writes:
1991 Toyota Corolla Base
Review
Cons
very cheap build quality
Like Driving A Matchbox — This car was very dependable (mostly, until the head gasket blew) and got great gas mileage. However, the motor was very weak, and struggled at highway speeds. The interior and exterior were both very cheap and i didn't feel safe in this car at all.
Primary Use: Commuting to work
Gabe

writes:
1991 Toyota Corolla LE
Review
Pros
gas mileage is awesome
Nathan

writes:
1991 Toyota Corolla DX Wagon
Review
Pros
bang for your buck mate
Cons
when u been on the piss
Displaying 1 - 10 of 28 1991 Toyota Corolla reviews.
Looking for a Used
Corolla
in your area?
CarGurus has

54,644

nationwide Corolla listings starting at

$1,450

.