1991 Chevrolet Camaro
User Reviews
1991 Chevrolet Camaro
Review Ratings
Average Ratings from

62

reviews
Performance:
Appearance:
Build Quality:
Overall:
Review Highlights
Click to filter reviews below
Displaying 1 - 10 of 62 1991 Chevrolet Camaro reviews.
Chris

writes:
1991 Chevrolet Camaro RS
Review
Pros
Its a camaro. I loved the t-tops and it was a hell of a drive.
Cons
It was in terrible shape and cost me lots of money to keep it goin.
1991 Camaro Rs V6 With T-top Roof — Old car needed a lot of work when I got it. It came with the v6 so it was lacking in power compared to its sisters. It was built well. I got it after a long rest in a field in the northern us and it still held together with the rust. I love the appearance the look of aggression is why I was originally drawn to the car in the first place. It cost me the amount i paid for the car in two years that I owned it. It had the classic t-tops and that made it a fun drive and cruise.
Primary Use: Commuting to work
Justin

writes:
1991 Chevrolet Camaro RS
Review
Pros
Fun to drive with lot of power.
Muscle Cars Are Always Fun To Have. — Definitely a great car, it was my first car so it holds a lot of memories too. Still, ran great, had a lot of power, and actually didn't get bad mpg...around 20 (which, for a muscle car, is pretty good). However, they all had a problem with peeling paint, and it was old so I pumped a lot of money into it. Nonetheless, I would take it back over all my other cars in a second, if the gas pump hadn't gone out.
Primary Use: Commuting to work
1989150

writes:
1991 Chevrolet Camaro
Review
Pros
305 power and enconmy,looks,JBL speakers,always starts with 242k on a unrebuilt engine
Cons
Paint faded,puff from vavle guides,milage isnt getting lower,Cant bring my self to drive it in winter

Sweeeeet,sweeet Car — A great car...I have a dark blue 1991 RS model with the auto,305 tbi,and 242k on it.Its never been rebuilt and is not rotten since it came from texas.It has more then enuff power to blow Bemers,'stangs and others off the road and barly uses gas 25-31 mpg.Mine needs paint and a vavle job since theres a little bit of puff at start up,other wise its the best car I have ever owned.Got it from my dad like my old pick up and its been great to me
George

writes:
1991 Chevrolet Camaro RS
Review
Pros
V8, excellent handling, comfortable for 2 people
Cons
squeaks and rattles, leaky T-Tops, cop magnet
1991 Camaro Rs, A Great American Ride — The overall performance of the Camaro is amazing, however it could use a little more under the hood. The car has great brakes, and handles like a dream. The build quality is good, but it has the same squeaks and rattles of other american muscle cars. My car will get 16/26 MPG with the 305 T.B.I. V8 which i consider excellent. This car is amazing to drive, people that have not driven one do not understand.
Jeffrey

writes:
1991 Chevrolet Camaro RS
Review
Pros
Performance, speed, exhast sound, FUN to drive!!!
Cons
V8, automatic transmation : (, bad suspension
I Love This Muscle Car — -The accelerations is great,so is the braking for being such a heavy car. The handling could be better. -It cost alot of gas drive this car it is a v8 and gets 11 miles to the gallon but oh well i dont car -This is a fun car to drive!! drive a 4 cylinder car then try this car and you will know the diffrence.
jeich

writes:
1991 Chevrolet Camaro Z28 Convertible
Review
Pros
Beautiful and edgy design, still defines American Muscle
Cons
Needs better braking and could use more horses (more horses relates to poorer gas mileage)

Fun, Exciting And A Great Bang For The Buck — acceleration excellent, under powered braking, could be better, good handling characteristics considering size and weight, no major repairs needed, appearence is truely original definately suggests American Muscle, good gas mileage for V8 especially comparing to todays engines, not much difference, the car is fun to drive, still an eye catcher and there were not that many built so soon to be a true collectors/classic car. I would recommend this car to a friend. But it must be a convertible and a true Z28.
Derek

writes:
1991 Chevrolet Camaro RS
Review
Pros
Fast, good exhaust, interiors okay
Cons
shakes, rattles, smokes occasionaly
iban

writes:
1991 Chevrolet Camaro Z28
Review
Pros
TPI Injection easy to maintain 16/20 MPG
4 Speed auto O/D L.S.D
Cons
DOESN'T Like stop& go traffic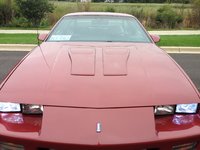 Is Fast For A 23 Year Old Car — it has a 5.7 l motor with the 700 trans and the b/w rear end so in it,s day it was pretty cool didn't have the cash then only 15.000 looking at some older vets next Toy second childhood
Primary Use: Sport/fun (spirited driving, track racing, off-roading, etc.)
toofast69

writes:
1991 Chevrolet Camaro Z28
Review
Pros
Everything about this car is great.
Cons
There are no negatives about this car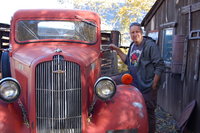 My Collector Car. Prices Are Going Up On Gen. 3 Camaros. — This is my collector car. It has only 16,000 miles and is in mint condition. You can't have it. I might not even let you look at it, let alone touch it! I would not sell this car unless prices rise in the future, which they most likely will.
Primary Use: Sport/fun (spirited driving, track racing, off-roading, etc.)
Radioman77

writes:
1991 Chevrolet Camaro RS Convertible
Review
Pros
Lots of fun to drive-turns heads everywhere I go.Love how it handles - theres nothing like a RWD V8! A very original car overall, very nice shape for its age.Gas mileage is very good-actally surprised me how good it is for an older V8.
Cons
Wish the engine were bigger.Some rattles on bumpier roads.Being 22 years old,the attendant issuses with maintaining an older car.The previous owner put a vinyl top on.I would like to get a nice canvas top to add to the originality of the car.Paint is in good shape but would like to do a repaint so it is perfect.Would keep it in the original Artic white as it is now.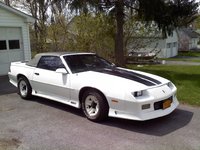 I Absolutely Love This Car- I Will Never Ever Get Rid Of It — There is nothing like dropping the top and taking my Camaro out for a ride on a nice Summer day.I had never even rode in a convertable before buying this car and now would consider buying another classic convertable.There are alot of 3rd gen Camaros out there ,but not alot of 3rd gen convertables in nice shape-at least around here in northern Ny state.I wish I could afford to do a complete paint job or total restore but since I cant,Im fixing it up one small job at a time.I have won a few trophies with it at local shows ,so I must be doing something right.Originality is I think ,what it has going for it most.The interior is sun faded from 22 years of sun but otherwise in top shape.Mechanically it is in great shape,and as of this writng has 76,000 miles on it.If the day comes that the engine is unrepairable- maybe then Ill drop a bigger engine in.I would like to keep it as original as possible until then.
Primary Use: Sport/fun (spirited driving, track racing, off-roading, etc.)
Displaying 1 - 10 of 62 1991 Chevrolet Camaro reviews.
Looking for a Used
Camaro
in your area?
CarGurus has

30,884

nationwide Camaro listings starting at

$1,695

.