1988 Ford Ranger
User Reviews
Average Ratings from

22

reviews
Performance:
Appearance:
Build Quality:
Overall:
Review Highlights
Click to filter reviews below
Displaying 1 - 10 of 22 1988 Ford Ranger reviews.
Tracy

writes:
1988 Ford Ranger XLT Extended Cab SB
Review
Pros
Fun and good looking
Cons
Just too small and underpowered for much other than look-good.
'88 Ford Ranger Super Cab — Excellent little truck. I bought it more for look-good and daily driving. Super cab, 2.3L 4 cylinder , 5-speed, AC, Stereo. I put a bed liner and light bar on it. Not very fast but it goes pretty far. Not practical as my family grew.
Primary Use: Commuting to work
cherikaw

writes:
Pros
Good thing is bein an older vehicle it can sure take a beatin.
Cons
bad thing is thecab needs replaced. Good luck finding a standard cab for sale.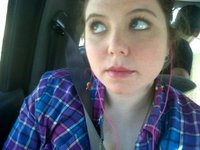 Amazin — The truck literally will run til it dies. Unfortunately im now working out some bugs. It does alright for an 88. The heater works well if by chance you lets say flip it... You will survivewhle wearing a seatbelt. I love this truck and would love to find another.
Primary Use: Commuting to work
Benjamin

writes:
Pros
a great off road it has gone everywhere i have asked it to
Cons
not made for tall people
Tyson

writes:
Pros
Its a standard transmition
Perfect Vehicle For Someone That Is Just Starting Out — Solid vehicle although a little small gets great gas millage and has decent power for its age. Relatively low maintenance costs and not too expensive to buy. It is relatively fun little truck to drive simply because it is a manual transmition. It is however on the small side but it helps when parking spaces are tight. It is a tough little truck and can hand loads of abuse
Brian

writes:
Pros
its bad ass little 4x4
Love It Or Hate It Your Choice — I love my truck but have found that its more difficult than easy to work on, like most fords are.. I wanna paint it dark gray and have black rims eventually. I also wanna get a lift kit and bigger mud tires on it..
Primary Use: Sport/fun (spirited driving, track racing, off-roading, etc.)
cwjet

writes:

Great Truck, Versatile — it's a great utility vehicle, a 4X4 (can't go wrong with that) and is easy for me to get in and out. Don't know what the mpg is yet, I beleive it is about 18 highway but have to double check that
Primary Use: Utility (towing boats, transporting cargo, etc.)
Garrett

writes:
Its All Steel. — Performs excellent on and off road, extremely durable frame and suspension. Its old so its seen a lot of action and needed some repairs/modifications to keep it going but its always been a solid truck. Only complaints I have is its a little too small inside for any more than 2 people, even with extended cab. Parts are cheap and easy to find. Theres still a lot of performance upgrades available too.
Primary Use: Commuting to work
Ron

writes:
Pros
Good mileage for it's size, good entry into the world of trucks
Cons
Lack of power, head-gasket issues on 86-88 V6 Rangers
A Great Canvas To Build Off Of; Rangers Can Become Anything From Street Machine To Serious Off-road — My first truck ends up being a project just like almost everything else i seem to buy ;) The truck was originally purchased with one goal in mind, to be the replacement base for a paintball tank at my local paintball field. The previous truck, and 1990 Mitsubishi 4WD pickup, was too far gone to be saved with my limited knowledge of it, and the lack of parts availble for it. The Ranger was purchased in non-running condition, off the road for 2 years, for 300 dollars off of Craigslist. The non-running part was easy to fix, as there was only a couple of fried connections and a blown fuse to the fuel pump. After a tune up, the engine ran like a dream, despite having over 116k on the clock. Right now the truck is serving double duty as a farm vehicle and a paintball tank, with the eventual goal being to put it back on the road and use as a work truck. Only thing stopping me right now is a new bed, an exhaust, and some frame repairs. The few times i've had to take it up through the gears it does drive quite well; you can really only get to 4th gear on the back roads i drive it on before you run out of space or don't feel like rattling your teeth out on the bumps. Combine a 2.9 V6 with the M5OD 5 speed in the truck and you've got a good setup for just about anything. However the upside is also the downside; the Cologne V6 engine is fraught with head gasket issues from 86-88, thanks to a flaw in the cylinder head design on American Cologne engines only. Also, being only 2.9 liters means this truck won't win any speed trials; it will get up and go, but it's no V8 and shouldn't be expected to smoke the tires. as long as you keep that in mind, and keep a good eye on the engine's vitals, these can last well into 200k miles before needing any work.
Primary Use: Utility (towing boats, transporting cargo, etc.)
Meagan

writes:
Cons
i had a toggle switch for the fuel injection.
Found On Road Dead — i bought it for $50 when i was 15. it had a freshly rebuilt engine and transmission but needed a lot of body work. a summer spent making it look snazzy and i was happy. eventually, we had to install a manual switch for the fuel injection so it would work when needed. i sold it for $1000 and got a new car.
Jon

writes:
Pros
Reliable/ Ford tough
My Beater — Not much power under the hood. A good truck for getting small/light load from a to b. Very small cab. One of the worst features of this truck. Like I said earlier, a reiable form of transportation. Good truck
Primary Use: Utility (towing boats, transporting cargo, etc.)
Displaying 1 - 10 of 22 1988 Ford Ranger reviews.
Looking for a Used
Ranger
in your area?
CarGurus has
5,849
nationwide Ranger listings starting at
$999
.