1987 Jeep Wrangler
User Reviews
1987 Jeep Wrangler
Review Ratings
Average Ratings from

15

reviews
Performance:
Appearance:
Build Quality:
Overall:
Review Highlights
Click to filter reviews below
Displaying 1 - 10 of 15 1987 Jeep Wrangler reviews.
JL258

writes:
1987 Jeep Wrangler
Review
Pros
It's a Jeep, need i say more???
Cons
Gas mileage could be better, but no major problems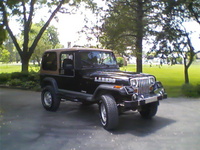 It Is A Beast That Will Run Forever, And Can Never Be Replaced — I have the 1987 AMC 4.2 I6 Jeep, it has the unfortunate BA/10 Transmission, but it hasnt failed me yet at 132,000 miles, and it has the 231 transfer case, yes its 1987, and has the 231, I said that right, even though that case wasnt introduced untill 1988, I still have it. I have a K&N intake on it, and have had the clutch replaced at 127,000 miles. This Jeep sat in a barn for 10 years before i pulled it out of retirement. it is now my everyday driver....and occasional off-roader and i love it. It has all the power i could ever want and i can pull anything that i need too. This Jeep has a 4" suspension lift with 31" tires, with that it gets about 15-16 miles to the gallon in town and about 17-19 highway, so not too bad. I love when I put it in 1st and just put that hammer down how that little 4.2 just throws you back in your seat, and you just watch all the other cars behind you crawl past the light, it just makes me feel like I am part of owning something special. It's really a good time when i do that because it is straight piped, no cat, nothing, just 2" pipe out the back. For a 6 cylinder, its pretty loud. One more thing that i love about this Jeep, is that it has the Laredo package, and that black leather interior and chrome LAREDO on the hood will make anyones jaw drop. I LIVE, I RIDE, I AM, JEEP
Primary Use: Sport/fun (spirited driving, track racing, off-roading, etc.)
Joseph

writes:
1987 Jeep Wrangler
Review
Pros
Bullet proof engine and drive-train so long as you don't start modifying stuff.

Cons
A little lacking in power at highway speeds, and not the most fuel efficient.
It's A Jeep. They Aren't Fast On The Highway, But They Are Great Off-road — It owns the trails, and even beats some built vehicles. If you want a reliable off road vehicle this is it. A jeep is usually willing to go more places than it's owner is willing to drive it. The inline six cylinder doesn't have lots of horsepower at the top end so it is not the best on the highways, but it has loads of torque and loves to crawl up rocks and fly down the less technical trails.
Sean

writes:
1987 Jeep Wrangler
Review
Pros
4WD, ability to take off the top and doors, great handling, fun ride.
Cons
The '87-'89 Wranglers had the Puegot BA-10 transmission. This French-made trans was the weak point in the design and specs of the early Wranglers. It is faulty.
DanDiCienzo

writes:
1987 Jeep Wrangler Sport
Review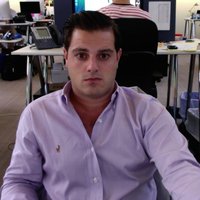 bbailey056

writes:
1987 Jeep Wrangler STD
Review
Pros
Great for it's purpose. Bought it new with hard top and AC. Worked good in Florida's heat and humidity.

Good Solid Second Vehicle And Now Dedicated Off-road Vehicle. — 1987 Wrangler, NP231, Peugeot 5spd, 258ci, originally had Carter 2bbl. Over 200K miles. Installed Mopar Performance Fuel Injection late 90's. Best money I have spent so far. Increased mileage,drivability,easier starting and great performance off camber as well as inclines. Now 5" spring lift,1" body lift, 35" BFG MT's,SYE,4.56 gears,ARB locker up front and Detroit Locker in the rear. Alloy 30 spline axle shafts front and rear. Used now for trail riding mostly in East Tennessee.
Primary Use: Sport/fun (spirited driving, track racing, off-roading, etc.)
blazer1a

writes:
1987 Jeep Wrangler
Review
Pros
FUN!, reliable,agile, will go anywhere.
It's a Jeep.
Cons
getting OEM parts can get expensive, learn to mechanic
not a family vehicle, they can fit, but not great for long drives.

My Jeep Wrangler, It's A Jeep Thing — 3 star rating = ok, not terrible, short wheel base in snow she's a bit squirrely My 1987 jeep wrangler is:4.2l inline six cylinder ,5 spd all standard, nothing fancy, weber carb. tires: p235 75r15, mpg: 18.5 highway at 55mph This jeep is fun I have a great time, since it's an 87 maintenance is a must, and you either pay to have it done or do it yourself. Take care of them and they will take care of you. my jeep is a great basic jeep unlifted and standard stuff, so I don't rock crawl or mud jump. I can roam logging roads and woods all day long,go camping,etc. Whatever I need or want to do, she does. She's a jeep,and she aint left me stranded. When choosing your jeep make sure you get what your looking for, take your time, and get what your looking for, thats the beauty of jeeps you can make them yours, hook up with a jeep webgroup and local jeepers, we all share the same passion, some of us are the extreme crawlers and mudders, some are like me love the standard jeep, and there's always the in between.but regardless we all like to help our fellow jeepers no matter what we like cause we all share the same addiction. get your jeep and go out in the woods and what it's all about. Live the Adventure
Primary Use: Sport/fun (spirited driving, track racing, off-roading, etc.)
Babycat

writes:
1987 Jeep Wrangler
Review
Cons
will keep needing expensive repairs ...maintanince and upgrades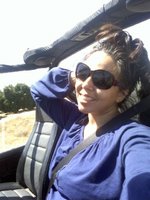 I Love My Hobby Vehicle And Drive It As Much As Possible — I love that it's a Jeep... My second Wrangler... my first was a 94. Lot's of repairs since I bought it about a year ago... everything from fuel pump to engine mounts, transmission, throttle motor ...too many to list and more still needed... definitely worth it... The freedom of a wrangler is priceless
Primary Use: Family transportation
Thomas

writes:
1987 Jeep Wrangler
Review
Pros
Goes almost anywhere, confy bucket seats
Yj Islander — Performance is moderate but no extraordinary. Brakes work well, but require monthly maintnance. Handles the way I like, it does have some road feedback in the steering, but not a lot. I find it hard to bottom out off road. It's yellow, black and chrome in and out. 32" 11.50 mud trac's, which humm louder than the motor, but the bite everything. Not winter tires. 4.2L fuek injected straight 6cyl, is average on gas, windy days 300km per 40 dollar fill up, or 600 km stop and go city driving. on a full tank. if you like to feel the road fight back off road it's a 10 for fun factor.
Primary Use: Sport/fun (spirited driving, track racing, off-roading, etc.)
Luc

writes:
1987 Jeep Wrangler
Review
Pros
it's more fun then any other car
Cons
it feels like your riding the axle directly, you feel the road, alot
Had One, And Going To Get Another One — Ok try imagining yourself on a raging bull, going 100 km h and kicking at you not to get you off but to get you to do some off-roading, so easy to modify but stay away from the electronic carburated model it's a bunch of trouble.
Primary Use: Commuting to work
Mitch

writes:
1987 Jeep Wrangler
Review
Cons
power and reliability
Jeep Wrangler — I loved the off road ability if you wantgo muddin crawl on rocks ro cruise the river you cant beat a JEEP. and when its time to hit the strip you will get all the attention you need and then some even better if you leave the mud on a little under powerd and the carb will get loose and start a fire but all around the most fun ive had in a car in a long time
Displaying 1 - 10 of 15 1987 Jeep Wrangler reviews.
Looking for a Used
Wrangler
in your area?
CarGurus has

54,209

nationwide Wrangler listings starting at

$2,400

.