1986 Toyota Supra
User Reviews
Average Ratings from

16

reviews
Performance:
Appearance:
Build Quality:
Overall:
Review Highlights
Click to filter reviews below
Displaying 1 - 10 of 16 1986 Toyota Supra reviews.
Cameron

writes:
1986 Toyota Supra 2 dr liftback
Review
Pros
Reliable, bullet-proof, fast. Excellent handling. Very tunable.
Cons
Not a comfy ride. Heavy. Fuel consumption with today's prices.
Poor-man's Ferrari, Even In Standard Non-turbo Form — Not many cars on the road can beat one of these off the line, even in the standard naturally-aspirated form. The 3 litre six puts out more horses than most Aussie V8's of the era - combined with a good, tough transmission and limited slip diff, they're very quick for a car that is over 20 years old. The turbo and twin turbo models aren't for the feint hearted – as much for the wallet-shrivelling fuel consumption as the awesome speed. Very well equipped from the factory, electric gizmos are all there (including electric windows, mirrors, cruise, excellent air-con, even electric lumbar support!) they are very well built. Everything seems to work, forever. The doors, whilst they work fine, are tinny and make a terrible sound when the pillarless windows are wound down. After 300 000kms and only one head gasket (they're well-regarded for blowing head gaskets) mine still doesn't use any oil. The key seems to be to use the power and send the needle right around the tacho a few times a week. It thrives on being driven hard. The suspension is sophisticated and provides a great deal of the car's massive (for it's proportions) 1700kg weight – but don't expect it to be comfortable. This is a sports car, and it thumps and bumps over potholes and ridges ion the road like one. Handling, however, is spectacular – with minimal body-roll and no understeer. Oversteer is the killer, but is only ever induced by ridiculous speeds going into corners – not recommended! The flailing tail end is hard to catch. Fuel consumption is what you'd expect from 3 litres and six cylinders, and it responds reasonably well to economy runs – but that's no fun. I tried to thrash mine to death, but all it did was cost me more in fuel! Highly recommended.
Jd

writes:
1986 Toyota Supra 2 dr liftback
Review
Pros
smooth, fun, fast, comfortable, stylish, reliable, and decent gas mileage for a sports car
Cons
headgasket problem with all of them. but an easy fix.
Michael

writes:
Pros
Fast, reliable, comfortable, built quality
Cons
Fuel consumption, price of spareparts
Amazing — The steering is very tight and very precise. The comfort in this 22 year old car is astounding. The engine is very stable if maintained properly and should easily take all the beating you throw at it. The braking is decent but upgraded brakes are a must for high speed applications. Speed and acceleration is dependant on the amount of mods you invest in. It can quite easily be turned into a very fast ride. The handing during high speed session (240+) is amazing, the car sits firmly on the ground and wind does not affect it at all. You basicly do not feel how fast you are driving. The car gives a sense of security due to its size and stability. The comfort of driving this car make it hard for you to get out of it. The electronics and gadgets are in abdunance, Air-Con, Cruise Controll, electric mirrors, electric heated mirrors, ABS, Servo, Electric seats, heated seats. The fuel consumption varies from 3,5 km/l to 12,12 km/l. Average 10 km/l mixed driving. This translates to 28,6L/100km to 8,25L/100km 10L/100km
Heather

writes:
1986 Toyota Supra 2 dr liftback
Review
Not Worth It, Unless Everything Has Had Work — Mine fell apart, the engine is a pain that most shops won't even rebuild, but you can have fun with it. Gas is pretty good. Not a very fast car, but it can drift pretty well! At least the old ones it may be something you dump money into, so ask before you buy to see what's already been done!
Primary Use: Commuting to work
MalPraktikal

writes:
1986 Toyota Supra 2 dr liftback
Review
Pros
Power, handling, shifting, driving this car is effortless.
Cons
The fact that part of the intake manifold had to be removed to do some work on the top of the car.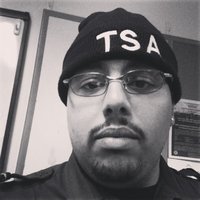 I Love It!! — I absolutely love the inline six design... Burning out is fun and reaching 100mph is quick and easy. No matter where you go this car turns heads. When the car starts up and the engine revs, I feel totally relaxed.
Primary Use: Sport/fun (spirited driving, track racing, off-roading, etc.)
Shane

writes:
1986 Toyota Supra 2 dr liftback
Review
Epic. — Right now nothing is in it, going to be dropping a 7mgte eventually, and just gutted the interior. Super fun to drive, fast, awesome handeling. goes sideways like nothing, cant wait to put about 500 horse in it. ahhh yeah.
Primary Use: Sport/fun (spirited driving, track racing, off-roading, etc.)
Steven

writes:
1986 Toyota Supra 2 dr liftback
Review
Pros
Up-grading to the 1JZ-GTE and people commenting on such a nice car.
Cons
Fuel consumption and the Age
My Ma70 Supra... — This is my first car, a MkIII Toyota Supra. Its a MA70 7M-GE. This engine is a non turbo. Was great while it was working but i did come across a few issues. The car being the 1986 model had a few aging issues and therefore heaps of problems. So after i killed the first 7M engine i brought another MA70 that was a ride-off to replace the first one... due to not fully filling the gear box with oil i blew the gear box and clutch. I have now since then done a 1JZ-GTE engine conversion. This was stressful due to lack of mechanics willing to take on the project. But now having it fully completed i love it. Performance - The stock 1JZ is a fantastic engine. It puts power down as nice as a Supra can due to stock suspension set up. In saying that my Supra handles very well I've found. Mine still has the 7M-GE brake set, which is the same as the 1JZ-GTE... So I've had no issues braking from a high speed. Build Quality - Well i already mention the 7M's aging engine problem, enough said on that. There is an annoying squeak from the boot hatch. The doors are a very heavy part of the car and due to the shear size of the door it becomes a issue if u park on a slope it falls back onto you or hard into the ground, damaging the bottom corner. Appearance - The exterior of this car screams Japaneses power car. It has slick angles and curves to entice to eyes. With its long nose and stock wide front and rear quarter panels it just has a tough stance. The front bar with its split look, hiding the parkers and indicators and big open air intake to cool engine and optimize intercoolers effectiveness. Fog lights mounted down low and the very typicaly 80's look of pop-up head lights. Interior is a true 80's sports car look. Long dash full of gauges and switches to let you know whats going on at all times. Bucket racing seats to hold you in place while driving. They're also adjustable to hug you perfectly. Plenty of leg room for the driver and passenger, not so much if you get stuck in the back. But thats a given with all two doors coupes. Cost - Well with any sports car its not going to be cheap. They're not great on fuel, but be truthful who buys a car like this for fuel economey?? No one. Maintanence is shocking being an import spares are hard to come by. You need to find a speacilist in the type of car or maker. Due to the age it also makes it hard. Fun Factor - Well this would be the most important part really. Oh MY Goodness!! It is most deffinetly a fun car to drive. Takes off hard, truns heads of other motorists. Gives a real addreninal rush as you push into boost. Throwing you into your seat as you and the car race up to any speed limit. Flying up into the corner then braking hard and droping down to the right gear to boost hard out of the apexi of the corner. A car like this encourages other sports cars to want to race you down the main street. Would i recommend this to a friend? Yes! I would but only if they are willing to fix it and put time and money as owning a sports car is a money hunrgy thing as i've learnt the hard way. But to me the money i've spent was worth it. Overall i would give it 10/10... But in a proper rating. I would say 8.5/10.
Nelu

writes:
1986 Toyota Supra 2 dr liftback
Review
Pros
it has a 7mge engine inside..rawr
86 Supra — pretty, sturdy, quite fast, good reputation, a bit expensive on the maintenance part, it has good acceleration, and breaking...handling is pretty good... not awful on gas, it could be much worse, very fun to drive, especially when drifting and power sliding..and it has plenty of room for all kinds of things
Vincent

writes:
1986 Toyota Supra 2 dr liftback
Review
Pros
fun and easy to drive quick and fast even tho its heavy lots of oppurtunity for it and possibilities
Cons
head gasket brakes and rear hatch leaks
Amazing!!!!!! But A Pain In The Ass Sometimes — Fun and amazing can be a pain to work on but has a lot of potential. you can mix and match parts of a mustang too. Cost can be expensive because its toyota. the car is absolutely fun to drive though i can tell you that.
Primary Use: Commuting to work
Travis

writes:
1986 Toyota Supra 2 dr liftback
Review
86 Supra Turbo — Lipp 60-1 turbo, Spearco intercooler, Lipp IC piping, 550 injectors, SAFC2, Zeitronix Wideband 02 sensor, ACT performance clutch, Tanabe 3" Exhaust and downpipe, blueprinted block. Car is amazing fun to drive but needs better braking system. Cost of this beast is a little bit expensive but worth every penny.
Primary Use: Sport/fun (spirited driving, track racing, off-roading, etc.)
Displaying 1 - 10 of 16 1986 Toyota Supra reviews.
Looking for a Used
Supra
in your area?
CarGurus has
31
nationwide Supra listings and the tools to find you a great deal.