1986 Chevrolet Caprice
User Reviews
Displaying all 10 1986 Chevrolet Caprice reviews.
FUREDDY

writes:
1986 Chevrolet Caprice Classic
Review
Pros
Very dependable, easy maintenance costs, powerful yet economical and best driving riding car of my fleet (own a newer BMW 3 series and an X3 LOL).
Cons
No complaints, only the 1977-90 Chevy's were die hard cars though did not have the classic styling of 1972 and prior Impalas (owned a 1970 Impala coupe which was just as reliable as the Caprice though far better looking).

Best Return On Your Dollar, You Won't Regret It! — Purchased my Caprice in 2005 with a bad 305 from my friends neighbor who's daughter didn't know what oil was. I replaced the 305 with a 1991 police 350 and drove the Caprice everywhere (LA, Vegas, Reno, Canada, etc). 24 mpg highway fuel mileage, stump pulling torque thanks to a torque RV cam I installed with the 350 when installing. Solid as a rock and floats like a butterfly and super easy low maintenance costs (wish I could say the same for my newer BMW 3 series and X3). My wife knows I will keep it forever (met her in it while completing grad school in 2008). Her parents love the ride and borrow it when in town LOL! I owned a 1970 Impala many years ago and that was an excellent car also with superior styling to boot (miss those vertical taillamps in the rear chrome bumper). You can't go wrong with the 1977-90 Caprice 5.0 V8 and above.
Primary Use: Commuting to work
my86_chevy

writes:
1986 Chevrolet Caprice Classic
Review
Cons
body and performance could be better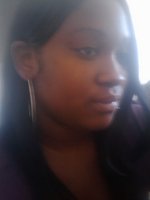 Great Car — had it since jan of 09 got hit in may then sat for 3 years, i decide to keep the car and repair it since i didnt pay much for it, it had 74,000 when i paid for it now 94 still in good shape. there's still alot i need to work on but their minor problems but couldnt get around to fixing them
Primary Use: Commuting to work
Alexsander

writes:
1986 Chevrolet Caprice
Review
Pros
decent performance and mileage, comfortable, reliable
Cons
sort of cheap breakable interior, headliners all fall down, kind of old looking.
One Of Gm's Better Ones — Good solid car. Bought in Boone, NC for $800.00, back in 2001. Drove it for several years. Sold it for $400.00 in about 2003, was spotted in Roanoke still on the road in 2009, in very poor condition. Good on trips, decent mileage, overall pretty good. If you are going to get one, get an 87 and up with fuel injection, mine was carbed and it would have problems sometimes. The headliner fell down.
Primary Use: Commuting to work
Adam

writes:
1986 Chevrolet Caprice
Review
1986 Chevy Caprice — Performance isn't that great stock, it has body roll and 273 gears in the rear so they don't move until highway speeds Quality is great, I mean its a Chevy come on Gas Mileage is good for a full size car at like 20mpg, you get like 500 miles out of a tank Appearance is good without the fake final top Fun factor can be fun, you just gotta know how to drive it
Primary Use: Commuting to work
Jeff

writes:
1986 Chevrolet Caprice
Review
Pros
Rare coupe, full frame car, rides smooth, lots of room for trips, parts are cheap to get
Cons
low to average milage around town. 12-16 avg. hard to find rust free doors haha
Travis

writes:
1986 Chevrolet Caprice
Review
Pros
Power, Gas Mileage(somehow got 26 highway!?), The Cloudlike ride, Looks
Cons
Front Seats need buckets, and some firming up of the suspension would do wonders for hard cornering.
86 Caprice-fun, Powerful, Classic — The performance of this car is great. It has a powerful 305 5 liter V8, that really puts out. Another great performance feature i like is the 4 10'' disk brakes that have helped in many situations that called for heavy braking. The handling is interesting in that the power steering is amazing but the car handles a bit like a boat, but can still react when u need it. So far i have owned the car for close to 10000 miles and i have only needed to replace one blown fuse and fixed a rivet that snapped on the accelerator. This car has a very smooth quiet ride and the suspension it has makes it feel as if you are riding on a cloud. The appearance on the exterior tells a story of power and elegance, that is very pleasing to any eye. Other than some rust spots it is a very good looking car. The interior apperance is good although and the seats are possibly as comfortable as a lazyboy. The sound system was good and was made even better when i replaced it with a more modern system. The gas mileage on this car is amazing for the engine size. It gets 26 highway and 20 city. This is a very fun car to drive and would reccomend it to anyone who is looking for an older car that has some serious power and looks to match.
Primary Use: Commuting to work
David

writes:
1986 Chevrolet Caprice
Review
Cons
weak tranny when old
Chevy — performance- 305 chevy small bock 190 hp 210 torq. i never found out how fast it acctully was due to the slipping in 2nd transmission but i did have fun and it was fast. build- perfect, only problem i had was the transmission. appearance- awesome after 32 years the white paint and the top where in perfect condition. cost- 10 dollars a day dring 35 miles round trip with a lead foot at every light and or honda fun factor- yes extremely fun even with the 305 best times- racing ricers, and trying to hear them rev over a single glass pack exhaust ... ahahah so fun
Tom

writes:
1986 Chevrolet Caprice
Review
Pros
big bad smooth running car.
Cons
those DC snipers ruined the reputation of a great ride. also, lots of old people drive these things.
Caprice-not Just For Snipers — great car. smooth running. huge car, so you feel like you own the road when you drive it. it had the same body and i think the same powertrain as the camaro, so it was quite a time to drive. it really seemed to float around the curves and was very reliable, as you would expect from a chevy.
Jon

writes:
1986 Chevrolet Caprice
Review
Pros
Comfortable ride, realiable
Cons
Brown colour wasn't very appealing
Jon

writes:
1986 Chevrolet Caprice
Review
Pros
Velour benches, good stereo, good power, very stable and predictable, roomy enough for all your friends, Huge trunk, mirror timt.
Cons
It was really worn out 500000+ km as a limo.
Displaying all 10 1986 Chevrolet Caprice reviews.
Looking for a Used
Caprice
in your area?
CarGurus has

118

nationwide Caprice listings starting at

$3,900

.