1981 Nissan 280ZX
User Reviews
Average Ratings from

9

reviews
Performance:
Appearance:
Build Quality:
Overall:
Review Highlights
Click to filter reviews below
Displaying all 9 1981 Nissan 280ZX reviews.
datsun

writes: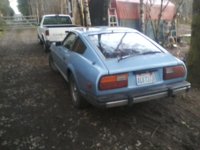 Fun To Drive — down falls are leaking t-tops and rough ride, good side it accelerate very well corners like a go cart and gets lots of attention. like driveing a corvette. car seems to be high maintance. how ever i bought the car in lacking in repair and maintance. as many are. at this age
Primary Use: Sport/fun (spirited driving, track racing, off-roading, etc.)
Looking for a Used
280ZX
in your area?
CarGurus has
5
nationwide 280ZX listings and the tools to find you a great deal.
dxynbyte

writes:
Pros
Fast, lots of power, always ready to take off. Long nose, in-line fuel injection system, easy to reach all auxiliary equip, devices, and components.
Cons
Tight back seats. Low driver seat (maybe because I am short).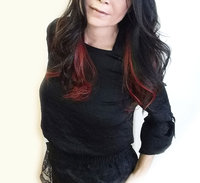 Fast & Furious — This is the car I grew up driving. Drove it everywhere - cross the country West to East, back and forth, up North & back down South on both sides of the coasts. Worked on everything, repaired everything including the crack on gas tank and replacing the water pump which required removing of the entire radiator. Replaced, alternator, starter, thermostat... Excellent compression still until the end...
Primary Use: Commuting to work
choppergirl

writes:
Pros
Well, it has T-tops, and is a poor man's sportscar.... good turning radius... alluminum block... that's about all the good I can say about it.
Cons
This car is a total lemon. It was a Jaguar E Type knock off clone and poorly designed and built. You'll have to *become* a mechanic to keep it going for any length of time, and you'll spend more time working on it than driving it. Poor fuel economy, poor acceleration and poor top speed, ugly styling, cramped interior, complicated engine with first generation fuel injectors that clog and vacuum lines that go bad, clear coat that flakes off like dandruff... impossible to work on anything under the dash or in the engine bay for lack of clearance

A Total Lemon — Transmission throwout bearing went out today as I pulled into the driveway, it started screaching, that pretty much will probably be the nail in the coffin for my 280zxt. I've kept this car alive for 10 years despite all odds, but I draw the line at risking my life underneath the car, dropping a transmission and busting knuckles and getting dirt in my eyes. ~ She was my first sports car... and forced me against my will to become a mechanic even though I never wanted to, I just wanted a reliable car to drive. I didn't think it was too much to ask; I was a diabetic and really did not have the fortitude or patience to work on cars, let alone one that turned out to be a hardcore total lemon). A long love hate relationship ensued with and endless amount of swearing and cursing, keeping this thing running with clogged injectors, rotting vacuum hoses, overheating distributor electronics causing a world of problems, blown head gaskets, a broken flywheel leaving me stranded once hundreds of miles from home, dying starters and alternators, incorrectly set spark timing, leaky power steering pump, busted windshield replacements from falling tree branches, flaking out digital dash electronics, plus your usual frustration replacing batteries, corroded battery connectors, brakes, and tires. Goes without saying that all those superfluous creature comforts that never belonged on a sportscar, like AC/heat, cruise control, rear window defogger, etc... died long ago and have been nothing but dead weight on the car. Oh, and that clear coat... nothing looks more sexy on a car than a bad case of widespread dandruff. Leaky t-tops in your lap - joy! Cramped leg room. A printed out FSM manual 3 inches thick. I try hard to find anything redeeming about my car, a mass produced Jaguar E-type knockoff, but I just can't. So there she sits in my yard... engine runs fine... I suppose... nice interior with new upholstery... Grant steering wheel and mp3 head unit... what to do with her.... I don't know. Flower planter? There's a whole cult of people that think the Zcars are the greatest thing since sliced cheese... but then you go to the zcar forums and find, everyone and their uncle posts a world of problems with them, everything breaks on them.... and its one royal headache to keep these cars going.
Primary Use: Sport/fun (spirited driving, track racing, off-roading, etc.)
Brian

writes:
The Z Stole My Heart — first off this car is 30 years old and i'd have it over most cars today. it's got the whole package. it's fun to drive, not horrible on gas, and surprisingly comfortable. the acceleration is really nice not to mention it handles the turns like it was on rails. the brakes could be better, but overall they do the job pretty well. the only things this car would need are more power and a tighter suspension just for that extra bit of oomph when you put your foot down
Primary Use: Sport/fun (spirited driving, track racing, off-roading, etc.)
Vic

writes:
Cons
Can't drive it in the winter
One Sweet Ride — My "other" car is a 1981 Datsun 280zx turbo. Great, luxury sports car with lots of get up and go. Comes completely loaded, power windows, mirrors, t-tops. Not bad for a 28-year old car. They just don't build cars like these anymore.
Primary Use: Sport/fun (spirited driving, track racing, off-roading, etc.)
Michael

writes:
Pros
style, light weight, and L6 power
My 81 — I've been in love with my s130 for the past 8 years. I started restoring it but the need for speed took over and its been the best money pit I've ever owned. I only drive it in the summers but I get 27MPG when I don't have my foot in it. This is a true engineering student's car because of its age there is room for performance improvements that can be used a design projects. Of all the cars I've had none of them can wash away a bad day like the Z.
Primary Use: Sport/fun (spirited driving, track racing, off-roading, etc.)
Robert

writes:
Matthew

writes:
Pros
Handling, Old-Skool style, inline 6, turbo, limited edition Aluminum Rims
Cons
only a 2 seater, u joints common problem..
Beautiful, Fun, Fast, And Sexy! — i had the 280zx turbo.. straight 6 with Garrett T3 turbo at 13psi boost.. i loved this car so much.. it hugs the road and peels out with no effort... this car was a beast and i used to spank the crap out of mustangs and camaros v8s.. this car only weighed just over 2000 lbs and would fly.. 150mph is pretty intense.. and that wasnt even redline.. 2.454 Rear diff. made burnouts a breeze!
Diana

writes:
Pros
Durable engine L6, easy to work on, sleek exterior, advanced features ahead of its time, affordable
Cons
some parts are hard to find, bad gas mileage- especially with turbo model
Datsun: Shift Excitement! — Datsuns are reliable, high quality automobiles. This car is a classic with great speed and good overall performance. It's a beauty with it's sleek exterior, well preserved by a desert climate. The straight six turbo engine is super fast and can get a person in trouble.
Displaying all 9 1981 Nissan 280ZX reviews.
Looking for a Used
280ZX
in your area?
CarGurus has
5
nationwide 280ZX listings and the tools to find you a great deal.